Hawaii seems like a faraway dreamland. Somewhere out in the middle of the Pacific Ocean, under a massive moon, swaying palm trees and hula girls in the humid air. Ukulele drifts on the wind, the sea sparkles slowly in the moonlight and time seems to slow down.
Sometimes, it can seem unattainable; like Hawaii is on the other side of the world. Sitting in your East Coast home, you're looking at flights that span 12 hours, or more with connections. That's nearly a quarter of the way around the world. It hardly seems real that you're sitting in the same country, but Hawaii is America's 50th state.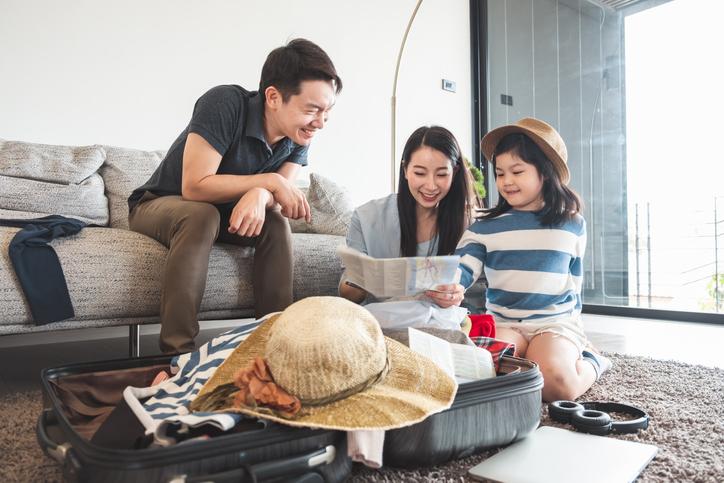 And Hawaii can feel like a different country. The flora and fauna of the islands are absolutely unique, and you'll fly over the Pacific Ocean for six hours to touchdown in Hawaii. The locals speak an English-like language called Pidgin, the food is a quirky cultural fusion of native, Asian and American cuisines, and the earth underfoot even seems to move differently.
Fortunately for you, Hawaii is America. Everyone speaks English, you don't need your passport and American currency can be used for all debts, public and private. Simply put -- Hawaii is the easiest tropical getaway for American citizens despite its remoteness.
Planning a dream Hawaiian vacation is doable. You can join those hula girls under the moonlight if you plan carefully. You'll just need to start your planning months in advance. But heed some of this advice, and you'll be planning the Hawaiian adventure of a lifetime. It'll make you want to come back again and again. It may even inspire you to move there to join the ranks of the kama 'aina.
Pick Your Island
Before scheduling even begins, you'll have to pick your island. Technically, there are eight Hawaiian islands, but you only need to concern yourself with the big four -- Kauai, Oahu, Maui and Hawaii. Hawaii, of course, is the name of the state's biggest island. It's fittingly and colloquially known as "The Big Island."
Picking your island is no easy task because each island is so unique, but here's a simple rundown of the big four.
Kauai, The Garden Isle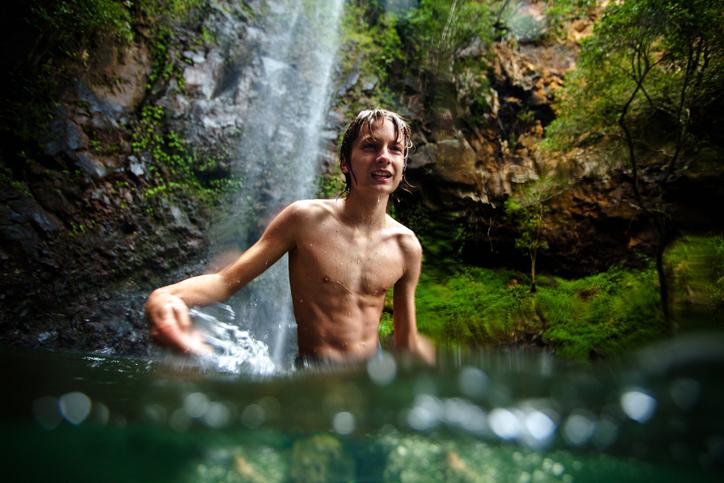 Lush, verdant and hyper-tropical can all be used to describe what is fittingly known as The Garden Isle. This is the oldest Hawaiian island. It's also the greenest and offers up the most outdoor adventure. World-famous attractions like the Waimea Canyon, Na Pali Coast, Alakai Swamp, and Polihale await you on Kauai. You just can't be afraid of getting dirty and earning the island's beauty on a variety of hikes.
You won't find anything resembling a city on this small island. It's also the sleepiest island of the big four. The nightlife shuts down early so that all the outdoorsy residence can wake with the sunrise to challenge a new hike. This island is for the outdoor adventurer or the ones that want to escape as much civilization as possible for the ultimate in relaxation.
Oahu, The Gathering Place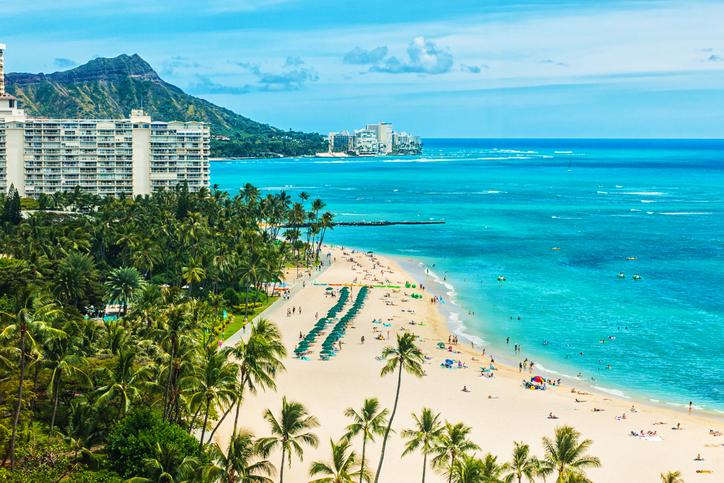 Oahu, sitting just east of Kauai, is the exact opposite of the Garden Isle. Oahu is world-renowned for its big city and famous Waikiki Beach. Honolulu, with its towering resorts, world-class restaurants, and bustling nightlife, is known as The Gathering Place. It's fitting. This is the city where the majority of Hawaii's 10 million annual visitors will the first touchdown.
But Oahu is not just a big city. You can escape to the island's north shore for a more laid back atmosphere. And on your way, you can visit historical sites like century-old US Military pillbox bunkers, the Dole pineapple plantation and the Polynesian Cultural Center. The north shore is where you'll find the best surfing waves in the world during wintertime. In fact, the waves are so epic that the island hosts the annual world surfing championships.
Maui, The Valley Isle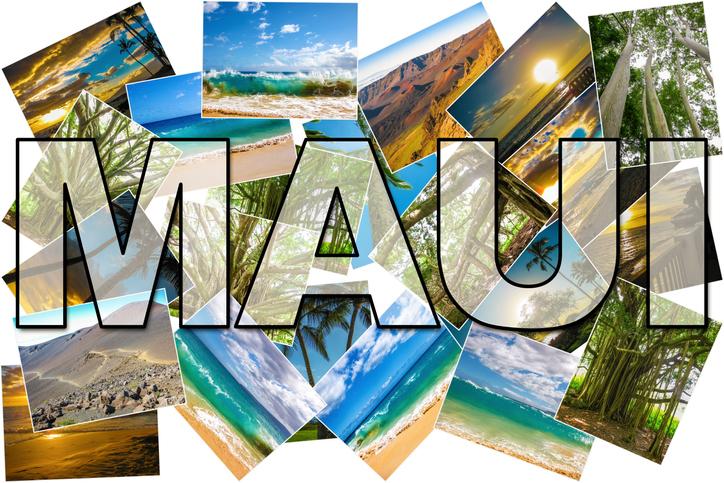 Maui is for lovers. It is perhaps the most romantic island due to its abundance of beaches and cute, coastal resort towns. In fact, you can pull up a map of Maui to see the island is actually two islands fused together. The smaller western island is where you'll find old whaling stations that have been transformed into romantic resort villages. If you stay on this side of Maui, you'll likely meet honeymooners and witness a wedding. It's beautiful.
Haleakala, an active volcano, towers over the larger eastern island. At its summit, you'll find the oxidized moonscape ofHaleakala Crater National Park. And the mountain stands sentinel over the Road To Hana which wraps around its eastern coastal edge. The world-famous drive takes you to hidden waterfalls, tucked away beaches, misty rainforests, and towering mountain views.
Hawaii, The Big Island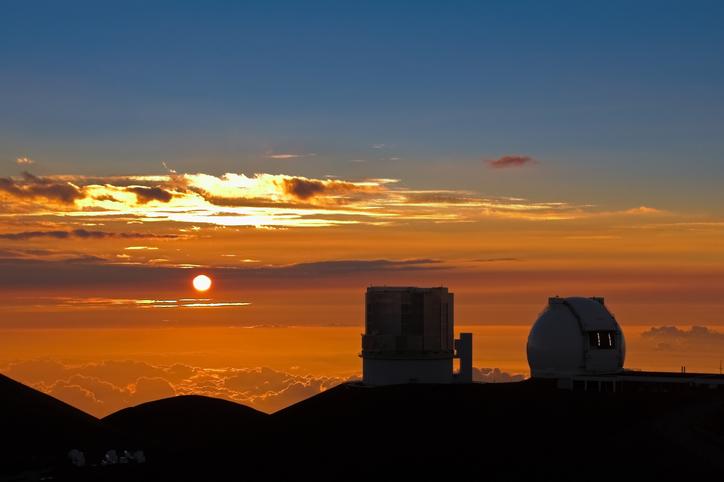 The Big Island is, well, big. And it has miniature versions of everything that the other islands offer. There's a mini Na Pali Coast on the north shore, Kona is a mini Honolulu, and Mauna Kea and Mauna Loa are actually larger and more active than Haleakala on Maui. The Big Island is for those who want to see it all, but you'll have to do quite a bit of driving to see it.
Mauna Kea, The Big Island's largest volcanic mountain, is 33,000 feet when measured from the ocean floor, and you can see nearly the entire cosmos next to the international observatories on its 13,000-foot peak. And you'll find 10 of the world's 14 different climate zones as you descend back down the mountain's long, slow slopes. The mountain cuts the island in two -- with Kona being dry and desert-like on the west, and Hilo being wet and jungly on the east. There's so much to explore, so you must be willing to stay in a few different accommodations along the way.
A Visual Exercise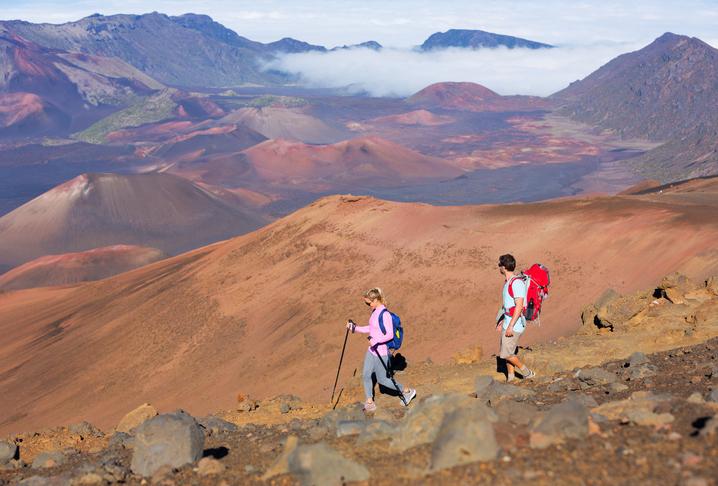 The preceding was just a brief synopsis of what each island has to offer. If you are still torn, you should use this visual exercise to help dictate your decision. And this exercise is especially helpful if you've never been to the islands before.
Simply sit back in a comfortable place. It's helpful if you're on a full belly and you're nice and dreamy after a meal. Close your eyes, and imagine what you see Hawaii be in your mind's eye. Let the imaginative movie play out for a bit. Now, what did you see?
If you saw jungles, hiking, lush fields, andwaterfalls, thenKauai is likely the island for you. If you picture yourself pampered in a resort, eating five-star meals and partying the night away, then you'll want to head to Oahu. But if you see romantic isolation and being alone with your partner on a white sand beach, then Maui is perfect for your Hawaiian vacation. And you'll want to head to the Big Island if you see lava flows, stargazing and coffee tasting.
If this visual exercise didn't help you choose an island, then you'll have to do research (there's plenty of information on each island on this website), or you'll have to talk to an experienced travel agent. Picking your Hawaiian island is crucial for the success of an unforgettable Hawaiian vacation because your experiences will fit your personality, and you'll want to come back again and again to explore other islands in the archipelago.
At Least One Week Per Island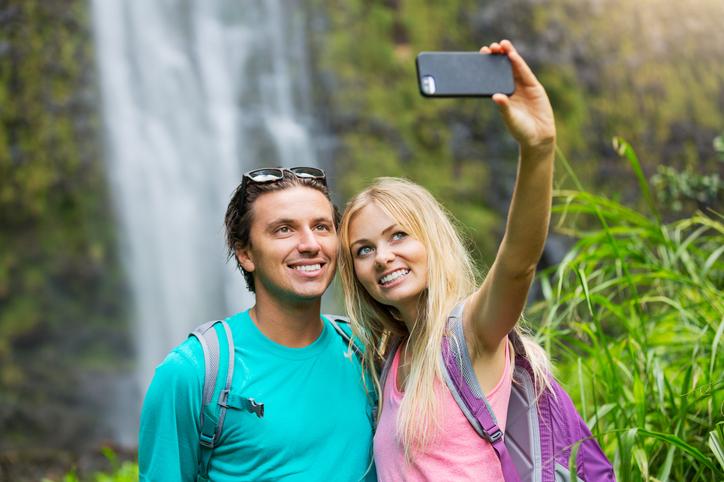 Now, you might be saying to yourself, "Why don't I just hop around the islands to see it all?" That's a reasonable urge, but you should temper that temptation in order to get the most out of your vacation.
Each of the Hawaiian islands is unique, and each has a myriad of treasures waiting to be discovered. As you see later on in this article, it is impossible to see everything that one island has to offer inside of a week's time, so you shouldn't even try to hop to another island until you've spent seven days on one. That's our ultimate scheduling rule.
You might be torn between two islands, but if you have 10 days for vacation, do not try to split the time evenly. Spend at least seven days on one island before hopping to the second island of your choice for just a few days. But, in the end, you're actually better off spending all 10 days on one island.
If you're really lucky and you have two weeks to spend on the islands, feel free to break up that time evenly across your two favorite isles. If you have three weeks, see three islands. And if you have a month in Hawaii, you can see the big four adequately enough. But don't feel bad if you only have a week to spend on one island. You'll have an incredible time, and you'll get to look forward to your next trip on a different island.
Once You've Picker Your Island, Choose a Season To Go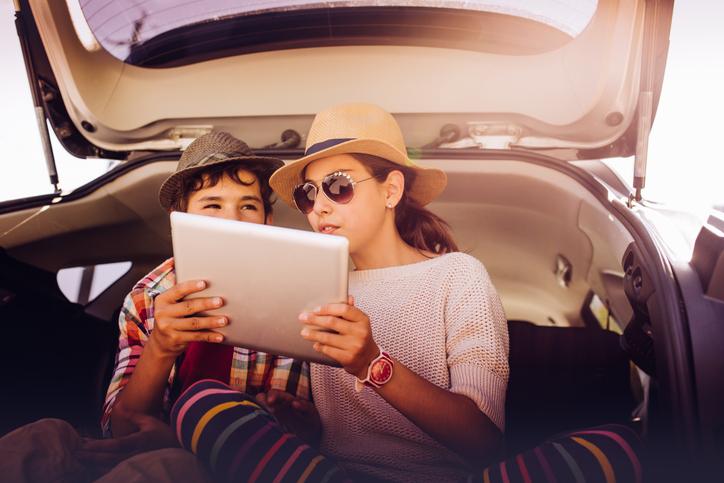 There are essentially two different seasons in Hawaii -- summer and winter, but the nomenclature is a bit misleading because there is no real winter in Hawaii. Summeris marked by slightly higher temperatures, calm seas, and dry skies. Winter is palpable because there are occasional 15-minute rainstorms in the afternoons, the temperature is just a few degrees cooler than summer and the ocean comes to life. The swells are higher and the waves are more powerful. In fact, the world's best surfers descend upon Hawaii for the wintertime waves.
You might have heard that Hawaii has a dry andrainy season. Well, that's true to an extent. Summer is much drier than winter, but the "rainy" season during wintertime shouldn't deter you from a trip to Hawaii. It simply means that the humidity rises throughout the day only to be released for a brief, cooling rain shower in the afternoon. Soon after, the clouds break and the sky once again becomes beautiful. It shouldn't put a damper on your holiday. Literally.
But picking a season is a little more complicated than just dry and hotter vs wet and hot. You'll also have to pick the tourist season, as well. Hawaii is incredibly popular during school breaks -- summer break, Thanksgiving, Christmas, and Easter see the islands flood with free-time tourists. This is when flights, accommodations, and tours can get a bit pricey. After all, demand goes up with larger crowds.
You can choose to avoid the crowds by going in late January through early February. You'll get the added bonus of Whale Season. Humpback whales migrate to the islands from the cold waters of the world to breed in Hawaii's warm waters, and they seem to celebrate the occasion by breaching out of the water for your delight. The season lasts from January to March, they are everywhere and you can't miss them.
You can also choose to thread the needle between school breaks with a trip in May, September, October and early November. The beginning of December is also a nice time to visit. Flights and hotels are cheaper, there are thinner crowds and you'll get more of that beach to yourself. You'll also have better prices and more variety for picking tours.
Block Off A Chunk Of Time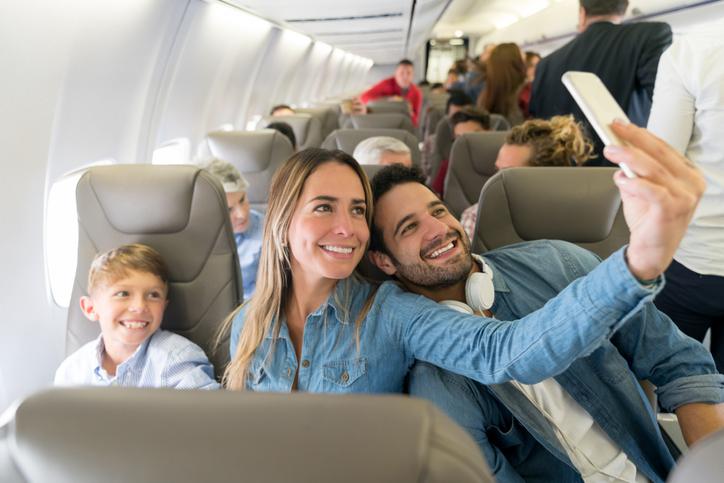 You've picked your island and you've picked your season. Now, you should block-off a chunk of time, and you should block this chunk of time well in advance; perhaps months in advance. And this block of time is when you're willing to take off of work to fly to Hawaii.
Say you have a week to spend on the islands, and say you've picked February as your season for its low cost and a high chance of whale sighting. Fantastic. You should block off four weeks that you are willing to go to the islands. Mark them on your calendar, and now start counting backward.
Ideally, you'll want to start looking at flights 120 days ahead of your departure. This is when the airline's algorithm kicks into fluctuating prices. Continue to monitor prices daily until you find the best price, and the best price usually presents itself about 50 to 40 days before departure. A roundtrip flight from the east coast should run you between $600 and $900. The same roundtrip from the west coast can be as cheap as $300, but you might have to pay up to $600 depending on the season.
To find the best price, you'll likely have to fly during the middle of the week, like a Tuesday or a Wednesday. This is just fine. You'll get an entire weekend on the islands, and tours run on the daily (with some exceptions for Sundays). And, if you really want the best price for your flights, your job isn't done when you've booked your flights.
The 24-Hour Cancellation Window
You can continue to search for flight prices for up to 24 hours after you've booked your original flights. That's because the federal government allows you to cancel your flights for a full refund for up to 24 hours after booking so long as your departure is more than seven days away. So, if you've booked flights 50 days ahead of time, then you can take advantage of this window.
If you find a better price, then you can cancel your original flights for a full refund to book the new flights. Easy enough. Or you can forget about the 24-hour window for the ultimate peace of flying-mind by booking throughSouthwest Airlines.
Factoring Baggage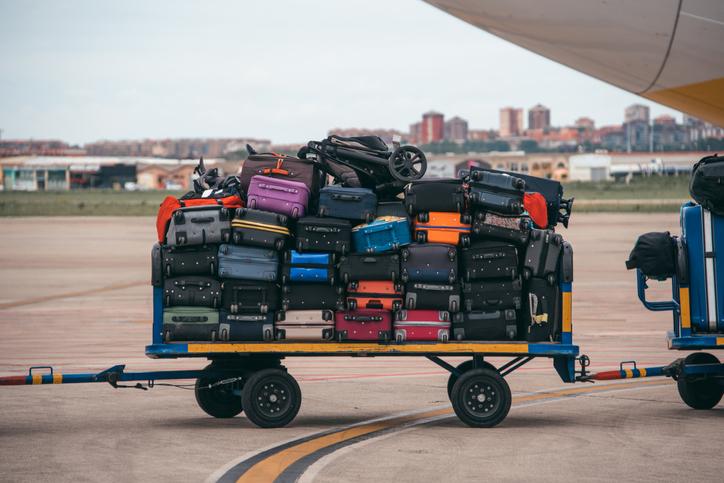 The standard checked-bag fee for most airlines is $25 per bag. There are the size and weight limitations placed on these bags, and, if you're heading out to Hawaii for a week or more, you're likely going to check a bag or two. So, when calculating the cost of your flights, you need to add $50 to $100 dollars to the fare. If you check one bag, you'll have to pay the fee both ways -- coming and going -- so, it'll run you $50. It'll be $100 if you check two bags.
Or you can take advantage of Southwest Airlines' friendly policies. The cost-friendly carrier, which started flying routes to Hawaii in early 2019, does not charge for checked bags. You get two free checked bags. Just remember that Southwest Airlines does not advertise fares on third-party websites.
You have to book directly through the company's website, so always check Southwest's website after you scour for prices on other sites. And, remember, if a Southwest fare is slightly more expensive, it still may be cheaper to book with Southwest. That's because you have to factor in the baggage fees, and you'll also get incredible flexibility and peace of mind booking with Hawaii's newest airline.
The Southwest Airlines Advantage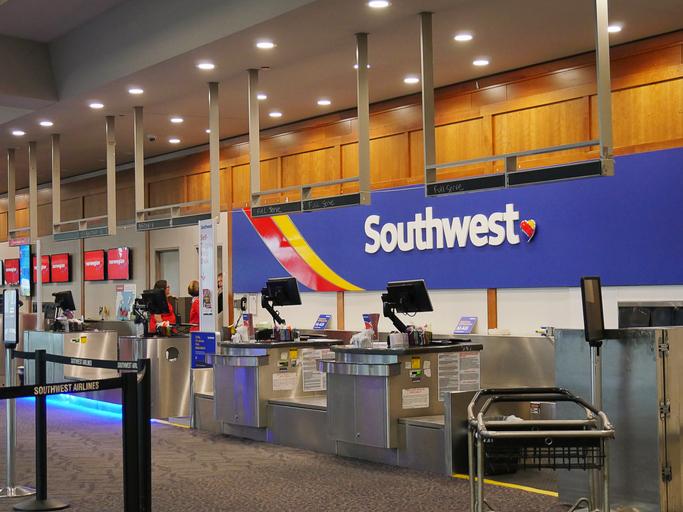 When you book with Southwest Airlines, you throw the 24-hour window right out. That's because Southwest is the only airline that flies to Hawaii that offers no cancellation or change-flight fees. That means you can book Southwest, and you can continue to scour the internet for better pricing up until 10 minutes before departure. That's right, the airline allows you to change or cancel your flights for free up until 10 minutes before take-off.
All of the other airlines that fly to Hawaii charge a change-flight or cancellation fee that locks in 24 hours after booking. You'll see them below:
United Airlines - $200
Delta - $200
American Airlines - $200
Alaska Airlines - $125
Sun Country - $50
Hawaiian - $30
As you can see, some of these fees are steep. They can really put a damper on your vacation flexibility. And these fees are piled on top of a fare difference. So, if you want to change your flight and the new fare is more expensive, you'll have to cover the difference plus pay the change fee. If you want to cancel your flight, you'll get your money back minus the fee. Not with Southwest.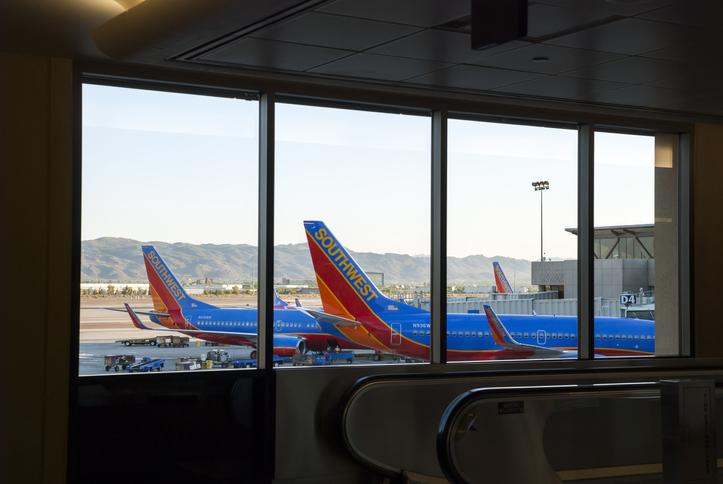 And here's another bonus found in Southwest's incredibly customer-friendly policies -- you can re-book on a cheaper flight and you'll get a refund for the fare difference. So, if you book a $500 flight, but you keep searching on Southwest's website and you see your same flight drop to $450, you can simply "change" your flight to the same itinerary and you'll get a $50 refund just for noticing. If you try to change your flight on another airline to a cheaper flight, the airline will keep the difference. You won't get a refund at all.
There is one big caveat to the Southwest Advantage. Now, the airline gives you the ultimate in flexibility, but the refunds don't come in cash. Instead, you'll receive your money in the form of credit good for future flights with the airline, and the credit expires in 12 months. So, in the example above, you'd get a $50 refund in the form of a code that you can use to book future flights. You input the code on the checkout page, and you'll get $50 towards another flight that you book directly through Southwest Airlines.
This may be a deterrent for you if you don't fly very often, or you live in a city that is not served by Southwest Airlines. But, if you see yourself flying anywhere domestically within a year, you can use Southwest's policies to your advantage. You can even book a flight on Southwest, and then find a cheaper flight on another airline, cancel your Southwest flight and use the money as a travel credit. You simply don't have this flexibility on any other airline that runs routes to the islands.
Schedule Your Vacation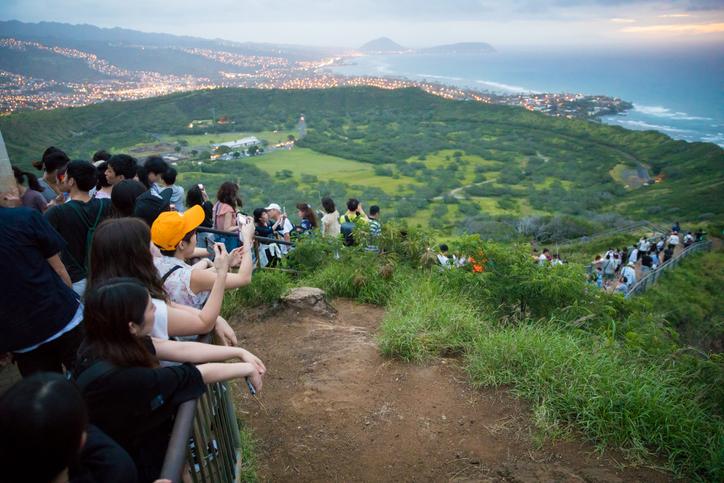 You've booked your flights, and now you know exactly when you'll be on the islands. Now you can start scheduling your vacation. And, yes, you can schedule your vacation before you book your accommodations. In fact, your activity on the island just might dictate where you stay.
Let's take a weeklong vacation as an example of how to schedule your Hawaiian vacation. Now, Hawaii is an absolute paradise, and no matter how much you want to relax on your vacation, you'll be drawn to the outdoor beauty of the islands. You'll want to hike to waterfalls, snorkel fringing reefs and perhaps do something really wild like skydive. So, you'll want to mix relaxation with activity.
The best way to schedule your week-long vacation is with a mix of active, semi-active and rest days. This will allow you to hit the best hikes on the island, participate in the best tours and lounge on the island's best beaches all in one week. Here's how it looks:
Day 1 "Active" -- Challenge your favorite hike.
Day 2 "Semi-active" -- Join your favorite guided tour.
Day 3 "Rest" -- Lounge on your favorite beach, by the pool or hit the spa.
Day 4 "Active" -- Head out on your second-favorite hike.
Day 5 "Semi-active" -- Choose your second-favorite guided tour.
Day 6 "Rest" -- Lounge on your second-favorite beach, by the pool or hit the spa.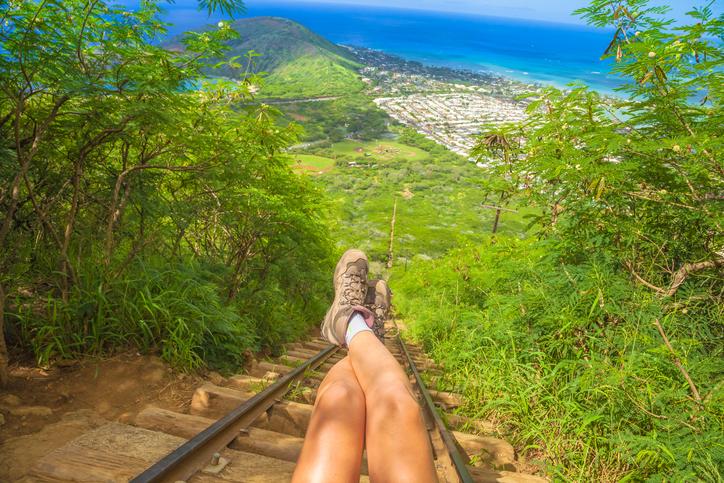 Yes, this schedule is only six days long, but you have to factor in travel times. Once you account for flying, renting a car, driving to and checking into your hotel, you see that jamming six days of activity into a week-long vacation is actually pretty tough.
Research Your Hikes, Tours And Beaches. Then Pick Your Hotel
To make this schedule work, you'll need to research your island's hikes, tours, and beaches. Once you've found your ideal activities, you'll want to look at a map of the islands. Put a pin in the map for every highlight. allows you to do this with their "My Maps" website.
Once you've pinned your activities, pull back on the map to see where you'll want to stay on the island. Perhaps all of your activities are clustered. Great! You can simply find accommodation near your hikes, tours, and beaches. If your activities are scattered all over the island, then you just want to stay somewhere central so that each of the activities isn't too far of a drive. Or you can toss this bit of advice out altogether to stay at your favorite resort on the island no matter its location. It's completely up to you.
Flesh Out Your Trip
You now have the basic structure of your vacation planned; active, semi-active and rest days are penciled onto the calendar. It's time to flesh out the details.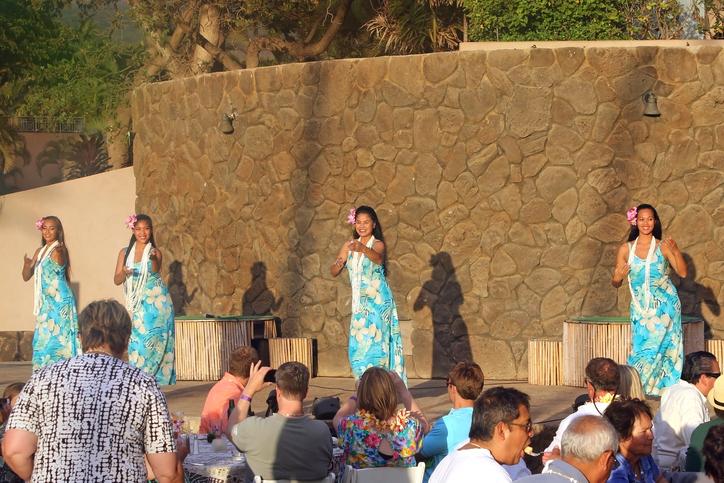 Of course, you'll want to add a few things on top of this very basic scheduling structure. The scheduling structure helps you plan activities during the day, but what happens in the evenings? Well, you'll want to add a few experiences to make for an unforgettableHawaiian vacation.
You'll definitely want to hit at least one luau. These usually start right around sunset, so you'll have plenty of time to get from your daytime activities to the celebration. Now, you can save a bit of money by cooking some of your own meals at your accommodation, but you'll definitely want to schedule a few nice meals into your Hawaiian evenings. Make sure to focus on the fancy as well as the not-so-fancy. Sometimes in Hawaii, the not-so-fancy places are even more delicious, like the famous Hukilau Cafe on Oahu's north shore.
And you can add a bit of nightlife on top of it all if that's your thing. Each island has a unique nightlife, even the sleepy Garden Isle of Kauai, so you'll want some of that one-of-a-kind nightlife flavor. Just make sure to arrange for transportation if you have anything to drink. Despite being against the law, Hawaii's roads are notorious for crashes because they can be dark and windy. You'll literally be putting yourself on the line.
Why Plan So Much?
Because you've invested so much time and money. It's one thing to make a spur of the moment trip to a nearby city to let the wind take you where it might, but it's another thing altogether to fly a quarter of the way around the world while spending thousands only to be unprepared when you touchdown on the islands.
Research and planning will ensure that you see everything your island has to offer that happens to fit your tastes. If you land and just go with the flow, then you'll leave your entire vacation to chance. You'll likely miss out on your favorite waterfall, the beach that best fits your relaxation needs and your favorite island foods. Of course, you might have a good time, but you won't know if it's the best time you could've had.
Now, there is something to be said about going with the flow. You'll probably land on the islands, get on island time, start loving the Aloha way of life and be invited into an Ohana by a local. That's when you'll get some really good advice, and you might even be invited to certain events. Good thing your vacation schedule has some built-in flexibility.
The only days in your schedule that are set in stone are your guided tour, luau and spa days. After all, you need to make a booking for these activities. But your Active and Rest days, where you hike or lounge on a beach respectively, might not require a reservation. So, you can change these activities if you want to suddenly go with the flow when you are on the island. You also have your evenings and nights free, as well. You can move your restaurant and nightlife schedule around upon making island friends.
But you might not get that great advice, and you may not be invited to an event or welcomed into an Ohana. That's just fine. You've planned your vacation carefully, and you're guaranteed -- no matter what -- to see the best that your island has to offer. That's why we plan so much.
Your Hawaii Vacation Schedule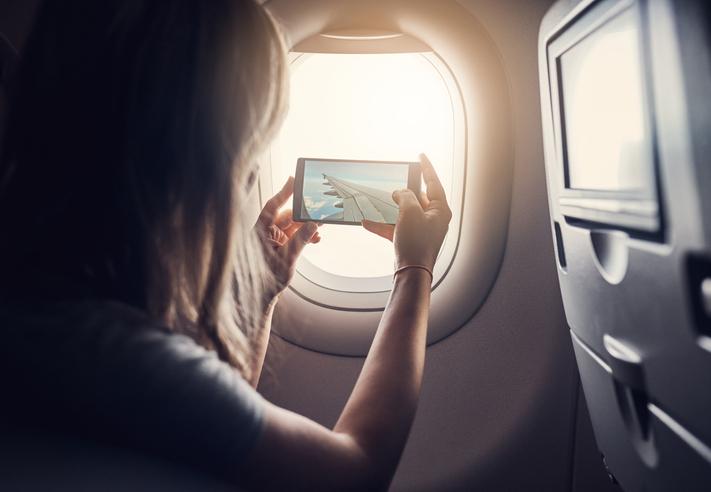 As you can see, scheduling your Hawaiian vacation starts months before the vacation actually begins. A lot of your scheduling will be determined by the seasons and your flights. In fact, some guided tours are seasonal -- like whale watching -- so you'll only be able to schedule those tours if you're traveling during the right season. And you have to know exactly when you're traveling to make the right decisions about your schedule.
For example, the wintertime brings big swells and waves to the islands. Certain beaches become unswimmable while, simultaneously, they become the dream of surfing beaches. So you might be deterred from going to your favorite swimming beach if you happen to land in Hawaii during wintertime. You'll have to pick a more protected beach with smaller waves.
But, no matter where you live, you can schedule your dream vacation with a little foresight, research, and help from this website. After all, we specialize in helping plan your dream Hawaiian vacation. And with a little bit of planning and advice, you'll schedule the tripof a lifetime no matter the circumstances.