When vacationing in Hawaii, treat yourself to a whale watching tour for a relaxing diversion. Nothing is more exciting than seeing a whale up close, playfully surfacing and enjoying its natural habitat; whale watching is an ideal family activity. On certain beaches, you can also catch a glimpse of whales from the shore with binoculars.
Best Times For Whale Watching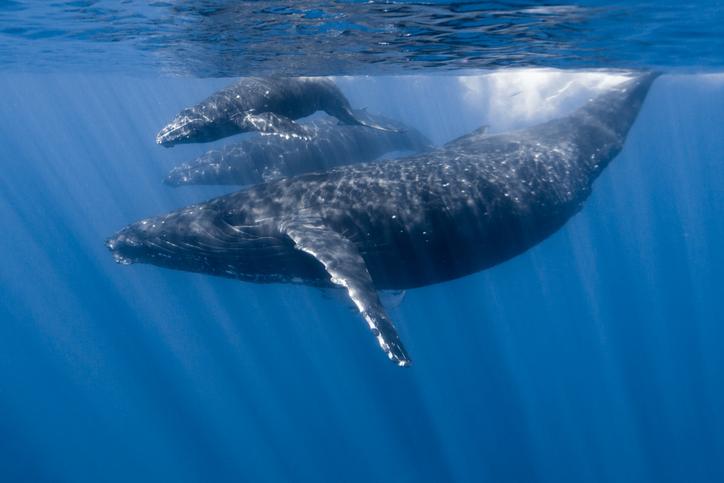 From December to May, the humpback whales come from the Gulf of Alaska to mate and give birth in the warm tropical waters. Peak whale watching times are from mid-January through early March.
Avid photographers normally take morning tours, when the light is better, however, humpback whales are out in the morning, at noon and in the evenings.
Best Places for Whale Watching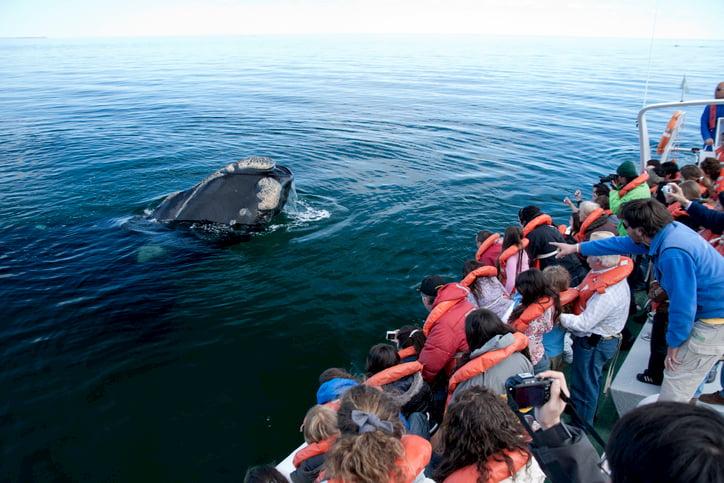 Humpback whales, with their captivating antics, frequently visit the Kona Coast on Hawaii Island, known as the Big Island.
Tours routinely depart from Oahu's southern harbor. Whale watching tours from the harbor often give guests a chance to glimpse bottlenose, Hawaiian spinner and spotted dolphins as well.
Set sail from Lahaina harbor, on Maui's west side, to observe the humpback whales. Be sure to visit the Whalers Village Mall in Maui to inspect the exhibits at the Whalers Museum and go back in time to learn how Hawaii's whalers once operated.
What to Expect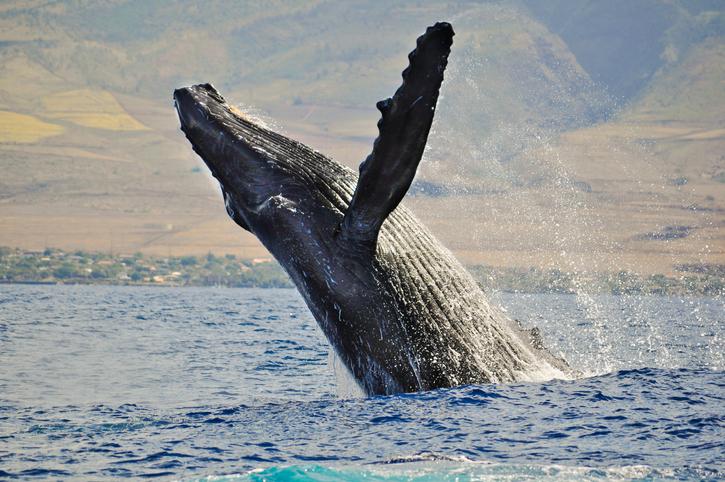 Boats are prohibited from venturing closer than 100 yards of a whale, so adjust your camera accordingly beforehand, to avoid missing a shot. Since whales are up to 40 feet in length, 100 feet away will appear very close.
Bring sunscreen and sunglasses with you, and anything else you may need, such as a spare battery for your camera. Also, wear sneakers; it is easier to walk on the deck with soft sole shoes. Bring a seasickness remedy as well, in case the water becomes choppy.
Tour operators may have a microphone, which they will lower into the water so that you can hear the male whales sing.
Countless whale watching excursions in Hawaii offer tourists an opportunity to catch a glimpse of the state's gentle visitors, who are visitors as well. Some tour operators will guarantee whale sightings or you will receive a complimentary second trip.
Avoid tours that offer whale watching on the way to diving or snorkeling; whale watching requires patience; the whales will not come on schedule so that you can get to your next activity.
Seek out tour operators who are knowledgeable about whale behavior and the important ongoing conservation efforts. The informative commentary during your trip will make it more memorable.
Whether you chose a catamaran cruise, a dinner cruise or a sailing trip on the Hawaiian waters, you are certain to have fun watching the majestic humpback whales playing as they lift their tails out of the water and then splash them back down.