Spin a globe and you likely won't even notice the Hawaiian Islands in the overwhelming blur of Pacific Ocean blue. But stop the spinning globe to look closer, and you'll notice eight islands smattered in a southeast-to-northwest streak. These eight islands are more similar than they are different, but the palpable differences give each island its own unique personality. And matching your personality with the vibe of the proper island can make for an unforgettable experience.
We can make answering this question a bit easier by cutting the islands down from eight to four. Hawaii, Maui, Oahu, and Kauai are where you'll find the bulk of tourists as well as comfortable tourist infrastructure. The other islands are mostly for locals with Niihau, the westernmost island off the coast of Kauai is privately owned and set aside for those living a traditional Hawaiian lifestyle.
Each of Hawaii's four main tourist islands -- Hawaii, Maui, Oahuand Kauai -- offers unique experiences and different vibes. Read about each to match your personality with the feel of your favorite island, but, if you match up with more than one island, fight the urge to island-hop. Pick your absolute favorite and spend at least seven days on that island before taking a flight to a different aisle. There's simply too much to experience on each island to sell yourself short with time.
Hawaii (The Big Island)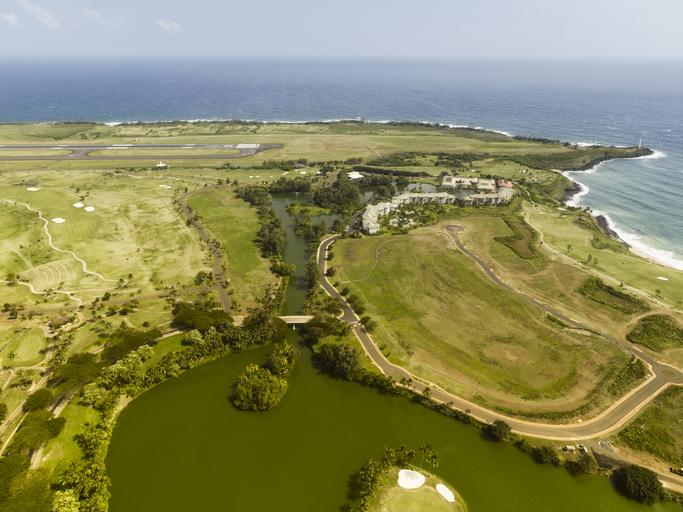 Hawaii is the name of America's 50th state. It's also the name of its largest island. Often referred to as "The Big Island," Hawaii is big. In fact, it is currently growing. The active volcano on Hawaii is spewing lava into the Pacific to grow the island by 40 acres per year, and it's something you can witness during your visit.
Hawaii Volcanos National Park allows you to get up close and personal with molten lava. The park rangers do a great job of keeping the crowds safe, so you can visit the volcanic crater with confidence. The lava flows outside of the park on the southeast side of the island where it pours into the ocean. A service road, where you can rent mountain bikes, takes you to the lava stream where you take your safety into your own hands. Just remember that the steam of the lava cooling in the ocean is full of glass and is toxic to inhale, and always keep a safe distance from glowing lava as the heat can burn from a distance. Obey all posted signs.
The massive island is Hawaii's most diverse. It features 10 of the world's 14 climate zones, and you can even ski atop Mauna Kea in the wintertime. The massive central mountain cuts the island in half. The western side, where you'll find Kona City, is dry and made up of volcanic rocks. Hilo is on the eastern side where you'll find abundant rain, rainforests, and waterfalls. And you'll definitely need a rental car to drive to the island's spread out points of interest.
Maui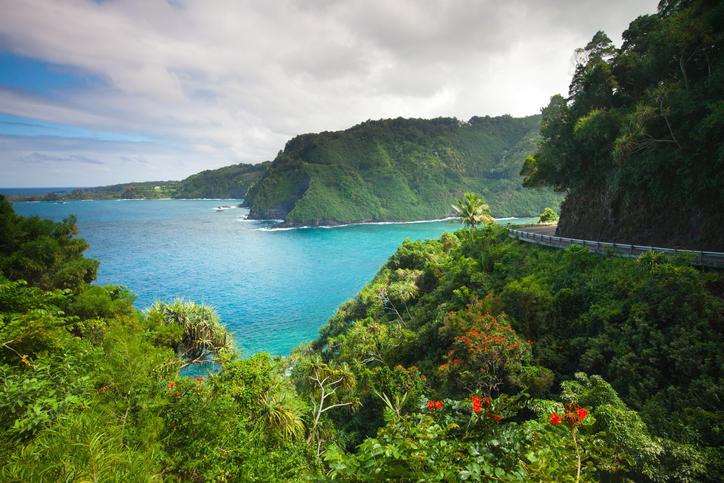 Maui may have Hawaii's most beautiful beaches. It's also a stunning place to take in a sunset from one of the island's hidden resorts. It's this combination of beautiful beaches, sunsets, and resorts that make Maui the perfect place for a wedding. Don't be surprised to see a few during your visit.
Maui's interior is dominated by its own central dormant volcano. Atop the volcano, you'll find the state's other national park -- Haleakalā National Park. The top of the mountain is otherworldly as it features a moonscape of colorful volcanic ash. The glittering colors make it a beautiful place for a sunrise. You can also choose to rent a bike to cruise down the long slope of the mountain back down to civilization.
Look at Maui on a map and you'll notice it's like two islands fused in the middle. The smaller western island is where you'll find old whaling stations that have turned into tourist towns. Places like Lahaina is perfect for whale watching and beach bumming. The whales visit the islands between late January and early March.
The larger eastern portion of Maui is where you'll find the famous Road to Hana. The road grips the eastern edge of the island as it takes you to a myriad of viewpoints, hidden rainforests, hiking trails, secluded beaches, and waterfalls. The diversity of Maui allows you to take advantage of its resorts and rugged natural landscapes during the same trip.
Oahu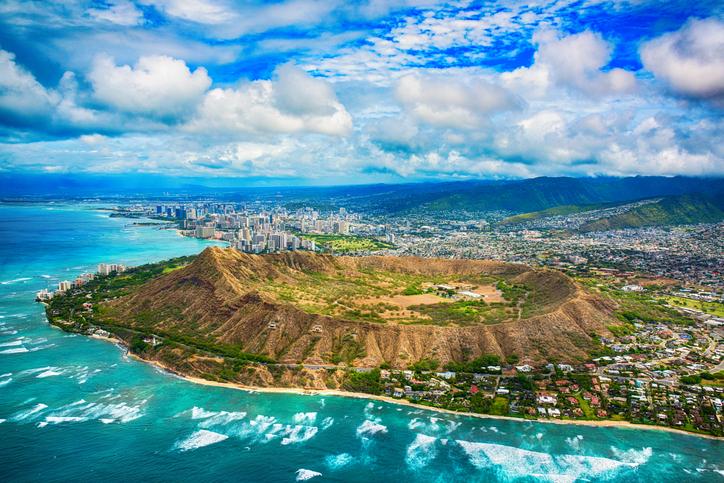 Oahu's ancient nickname is "The Gathering Place." It's a fitting name because it's where you'll find Honolulu International Airport. Many flights to other islands connect in the state's largest airport that happens to be in the state's largest city.
Honolulu offers up big-city amenities. You'll find towering world-class resorts lining the beach at Waikiki, a crackling nightlife and some of Hawaii's most iconic landmarks all within the city. It's a somber visit to Pearl Harbor which is just a 20-minute drive West.
Honolulu has an international flair. You'll find incredible American, Asian and Hawaiian foods on offer in the big city. But a big city might not be your ideal tropical paradise. That's why many visitors to Oahu like to escape the city to the quieter north shore after just a few days on Waikiki Beach.
Driving to the north shore takes about an hour, and you'll pass some interesting landmarks along the way. The Dole Plantation is a glimpse into the past when the island was abused for its ability to grow sugary treats. The north shore offers up great surfing, seaside cliff jumping and Hawaii's best shave ice in a laid-back country atmosphere that stands in stark contrast to the traffic of Honolulu.
Kauai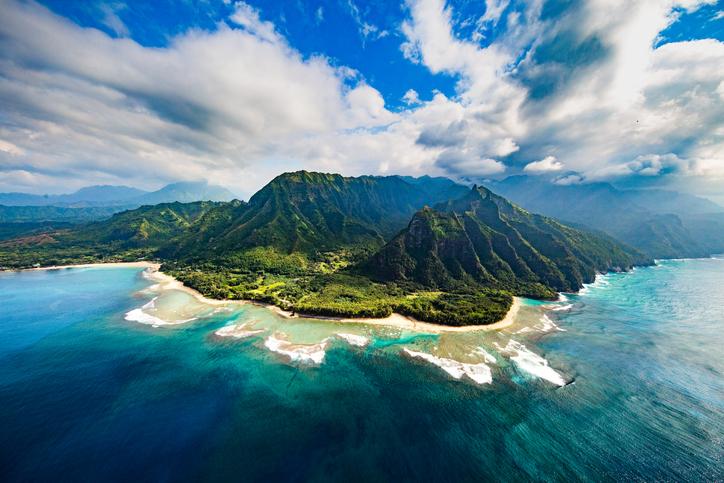 You won't find any semblance of the city on Kauai, and the locals like it that way. In fact, the local government does not allow any building to be taller than a palm tree, so three stories are about the max. And the entire island shuts down just after sunset, so you'll want to visit a different island if you're looking to party. But for what Kauai lacks in urbanization, it more than makes up for with natural wonder.
The westernmost tourist island is known as "The Garden Isle." Its verdant and luscious landscape is likely what you envision when you imagine Hawaii.Fruits like guava, starfruit, longans, rambutans, limes, lemons, coconut, and avocado grow lush and abundant here. You'll likely be able to pick them wild near your accommodation.
Kauai is relatively small, but the Garden Isle features some of Hawaii's most iconic landscapes. Mount Waialeale, the island's central dormant volcano, is the rainiest place on earth which forges the state's only navigable rivers. The indomitable Na Pali Coast reaches its cathedral cliffs into the Pacific Ocean like the talons of a dragon. Waimea Canyon, dubbed "The Grand Canyon of the Pacific" by Mark Twain, is an unforgettable sight.
The locals urge you to "Keep it Kauai-it" about Kauai's natural delights. Keeping it quiet also helps keep the tourist population down for a more laid-back feel. Kauai is perfect for the outdoor adventurer that's up with the sun, active all day on miles of hiking trails and tired with the sunset.
Island Hopping
As you can see, the islands are very different from one another. Each is a tropical paradise, but each offers its own unique experiences. And each island has such depth that you don't want to do too much island hopping. We recommend at least seven days per island, but, if you have a few days left over, don't be shy about checking out your second-favorite island for a few days. It'll just whet your appetite for another visit.