The Road to Hana is only 52 miles. If you've never heard of it, that sounds like a rather short trip. But you can't take this road at 70 mph. There are over 600 hairpin curves and 59 one-lane bridges to cross. With all of those, numerous blind-spots and the 25mph speed limit (or slower), those 52 miles will take about two and a half hours if you don't run into any distractions.
However, this road is FILLED with one incredible distraction after another! Waterfalls and banyan trees, bamboo forests and black sand beaches are all along the Road to Hana. The main reason to take this trip is to experience the beauty. So take The Road to Hana and enjoy the distraction.
There are a few options that you have in driving the Road to Hana. Do you drive it on your own or hire a tour bus? Do you drive all the way around or turn around and drive back? Do you take one day or two? We'll help answer all of these questions.
Hiring a tour versus driving it on your own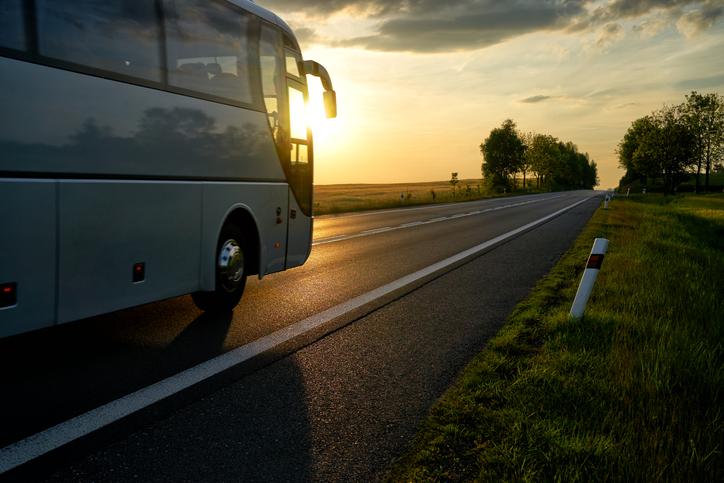 Driving it on your own means that you have to rent a car, pay for the gas and possibly use a tour guide app, which will allow you to see the things that you find interesting or the ones you have the time to visit. You are the one who decides the things you want to skip on this trip. You are in control of how much time you spend in any location. You can have a tour guide with you when you buy a GPS tour. There are 2 GPS tour guides that we recommend, both are apps that you download on your phone and will play the appropriate section when your car reaches that area. The first is called Gypsy Guide and the benefit of the Gypsy guide is that it covers all of Maui and you are able to use it for your entire trip. The other is the Shaka Guide. In our opinion, it was the better tour guide (much more fun) but it is specific for this tour. Our top recommended app is the Shaka Guide.
You can also hire someone to take you. When you choose to go on a tour, you can watch all the scenery without having to focus on the driving and the more than 600 curves on The Road! The pace of a tour makes sure you will see all the best places on The Road. Of course, the main drawback is the price, running about $150 per person. The other drawback is that you go to the places that the tour wants to visit. Of course, it has benefits, you don't have to have one person miss the views because they are driving, and in most cases, the places you stop will be among the best.
Driving all the way around the island or coming back the way you came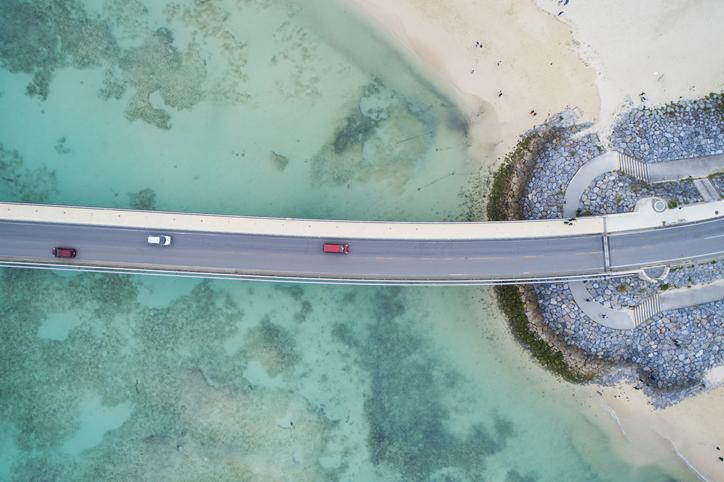 The Backside of Hana is a partially paved, rugged road. If you choose to travel this road, you will be on the less developed territory. The ones with a wild, adventurous nature will love the bumpy ride, close to the edge of a cliff driving. For everyone else, you will probably prefer to go back the way you came. And for most car rental companies, driving all the way around is not permitted, if you crash here, you are on your own and any insurance you purchase will probably be void. One car rental company that we found that allows you to drive all the way around in their Jeeps or Vans is Kihei Car Rental. Tell them that Hawaiian Planner sent you.
You will find the land to be dryer once you've passed the O'heo Pools and after you've gone around a few rugged roads, the road clears up and is paved and smooth. Before you take off, check the internet to see if there is any road work that may temporarily close the roads, as happened to us on our last trip.
Driving The Road in one day or more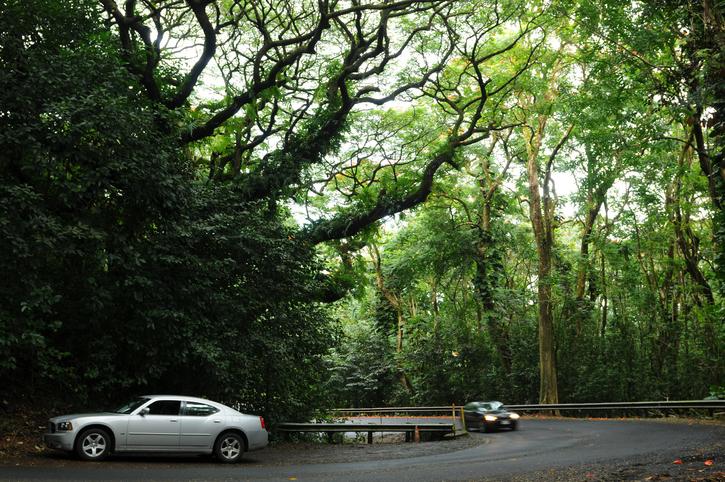 There are advantages to doing it both ways. Making this a one day trip means you can leave your belongings in your hotel and only bring along a day-bag, whether you drive it yourself or book a spot on a tour bus. You don't have to worry about booking a room, which can be a little more expensive than on the West or South sides of the island.
If you decide to take two days you will have the chance to be fully immersed in the beauty along The Road to Hana. You'll get to see more things, and enjoy each of them for a longer period of time. Or take 3 or more days and truly immerse yourself on the Hana side of the island. You can even rent a cabin at Waianapanapa Black Sand Beach for about $90 a night (minimum 2 nights).
When do you start
Most guidebooks will recommend that you start no later than 8:00 AM. Some will start around 9:00, but we recommend being at Ho'okipa Beach at about 6:00 AM in summer or 7:00 AM in winter (right at sunrise). By doing so, you'll be able to get better parking options along the way and miss most of the crowds. Better yet, drive all the way to Keanae Arboretum by sunrise and stop at Ho'okipa Beach on your way back!
10 Tips for a successful journey down the Road to Hana
1. Watch the weather, but expect a little rain.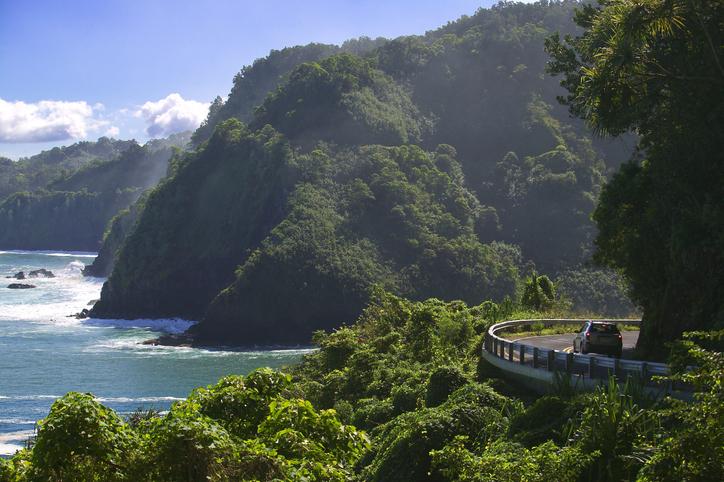 The temperatures on Maui vary greatly and you can experience all four seasons in one day. The Road to Hana is beautiful no matter what the weather is like, but if you're expecting clear skies and sunshine, you may be disappointed. It rains more on the east side of Maui (where the Road to Hana is located) than anywhere else on the island, so be prepared for a little wet weather.
In addition, take an umbrella or rain coat with you, just in case.
2. Make sure you have plenty of gas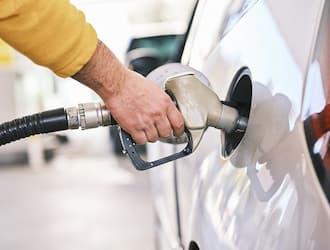 The Road to Hana is a 52-mile drive, but there are no gas stations on the way. So make sure your tank is full before you start out. There is a gas station in Hana, so you will want to make sure that you top off your tank once you get there, before you continue on or head back.
3. Bring snacks and drinks, as well as a full tank of water.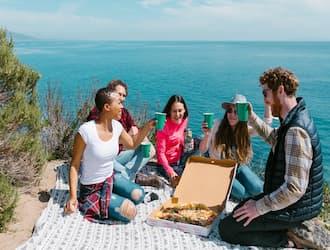 The Road to Hana is a long drive and there are limited places to buy food or drinks on the way. So pack some snacks and drinks (and maybe even a picnic lunch). However, don't skip stopping at a shop or two along the way, there are some great banana bread as well as ice cream shops on the road. They don't stay open late though, so having snacks in case is always a good idea.
4. Wear comfortable clothes and shoes - you'll be doing a lot of walking.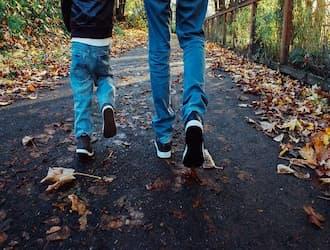 There are numerous stops along the Road to Hana where you can get out and explore. So wear comfortable clothes and shoes that are good for walking. You will also want to bring a swimsuit so you can take advantage of the many waterfalls and swimming holes that are located on the road.
5. Plan your route ahead of time to make sure you see all the best sights.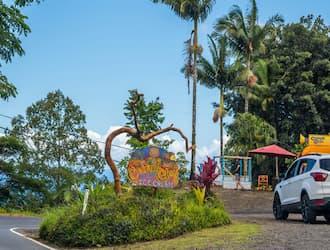 The Road to Hana is a beautiful drive, but it's also easy to get lost or turned around. So plan your route ahead of time and make sure you know where you're going. There are several websites and apps that can help you do this (we recommend Shaka Guide for this tour), or you can pick up a map at one of the visitor centers on Maui.
6. Stop at all the lookout points, waterfalls, and beaches along the way.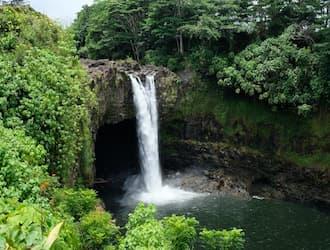 There are so many incredible stops along the Road to Hana that it's impossible to see them all in one trip. So make sure you stop at all the lookout points, waterfalls, and beaches along the way. You may even want to consider doing a side trip if there's something that you don't want to miss.
7. Don't forget your camera!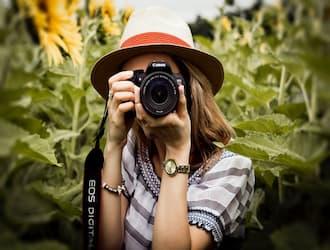 The Road to Hana is one of the most beautiful drives in the world. The scenery is breathtakingly beautiful. So make sure you have your camera with you to capture all the incredible scenery. Taking photos is one of the best ways to remember your trip.
8. No cell service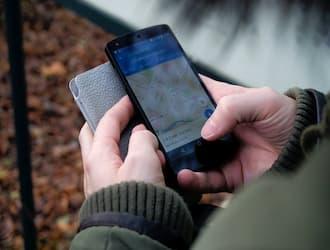 There is no cell service along much of the Road to Hana, so make sure you have a map with you (or better yet, download the Shaka Guide). This can be a good thing, as it allows you to truly unplug and enjoy the drive. However, it can also be a bad thing if you get lost (doubtful as there is really only one road in and out) or have car trouble as there will be no way to call for help. So make sure you're prepared.
9. Be respectful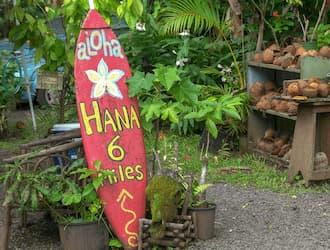 The Road to Hana is located on Maui's east side, which is home to many Hawaiian residents. So please be respectful of the people and the culture. Be aware that not everyone on the road is a tourist, and be respectful of their privacy. Pull over if you want to take photos or if you have cars behind you.
10. You'll need to drive back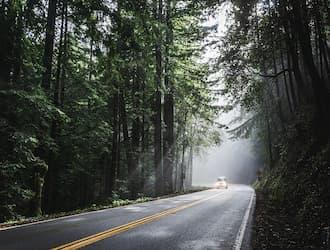 The Road to Hana is a beautiful drive, but it's also a long one with all the stops. So make sure you have plenty of time to do the drive and be prepared for a full day trip. You will have the option of driving all the way around or turning around and heading back and most things close at 5:00, so make your plans accordingly so you don't get stuck or have to drive those windy curves in the dark.
In summary, the Road to Hana is an amazing drive that everyone should experience. But there are a few things you should know before you go. Make sure you have plenty of gas, bring snacks and drinks, wear comfortable clothes, and respect the people and culture. And don't forget your camera! The scenery is incredible.
---
What Not to Miss
There are hundreds of things you will want to do on your drive. We will list the things that were our favorites, but if you are going on your own you are free to change up the tour to fit your needs and desires.
---
Ho'okipa Beach
Ho'okipa Beach is well-known to the locals for the great waves and strong, steady winds as a windsurfing hotspot.
The waves can get enormous so you should be experienced if you are thinking about taking them on.
Green Sea Turtles come up to the shore at sunset every evening and are there most of the day as well. Volunteers are around to protect the turtles and answer your questions about them.
---
Jaws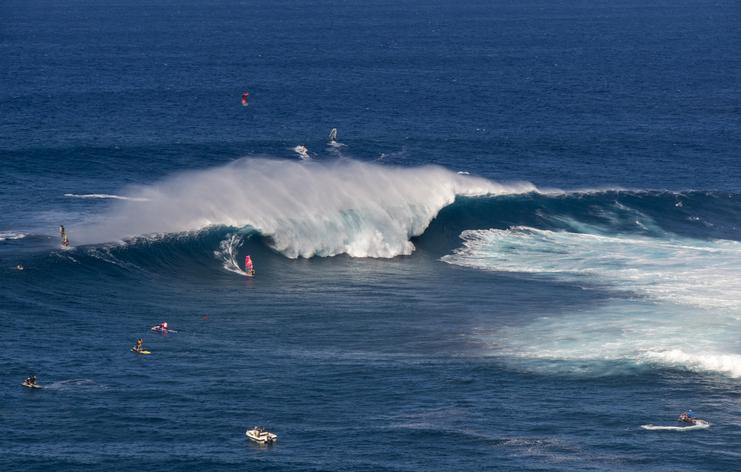 This is about a wave. A very, very big wave. Pe'ahi is actually the place where the biggest wave surfed has occurred more times than in any other location. Waves can get as high as 60 feet when the conditions are right.
The Jaws Surf Break at Pe'ahi is the official name. If you are lucky enough to be in Maui at the right time and are impressed by highly-skilled athletes, you will not be disappointed by getting to watch those surfers. Of course, when the waves are high, you'll have a harder time finding a parking spot and might need to walk a bit to get to the beach.
---
Twin Falls
The breathtaking waterfalls at Twin Falls are located on private property, However, the owners have opened parts of their land to the public. The lower falls are rather easy to reach. They are smaller but very beautiful and worth the short trek. The two overlooks are close to the parking lot. To find one of them, take the trail along the gravel road and you will find it next to a log bench.
---
Ke'anae Arboretum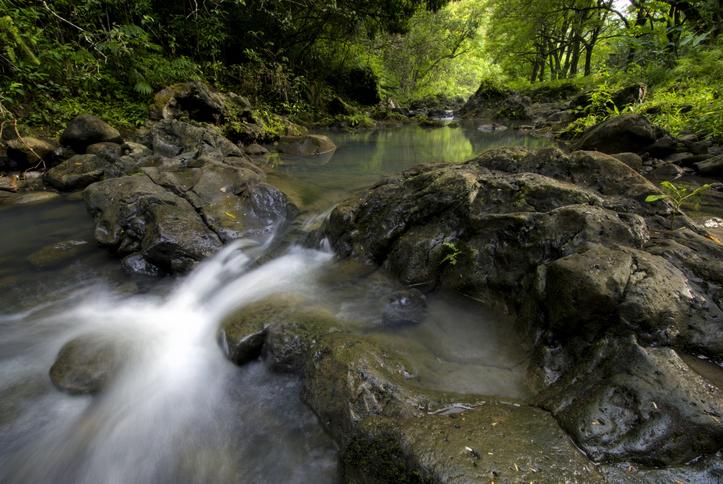 Ke'anae Arboretum is a place to learn about the history of the Hawaiian people. It sits along the Pi'inae'au Stream and is inside a rainforest. Walk along a half-mile paved pathway through 150 tropical plants from around the world.
View both native Hawaiian plants and trees as well as many non-native trees. Make sure to take a good look at the rainbow eucalyptus trees.
---
Ke'anae Peninsula
Ke'anae Peninsula is located just beyond the Arboretum. This area is a traditional Hawaiian village. You will pass an old stone church built-in 1856. It was the only building to survive the tsunami of 1946. Notice the jagged, black lava rocks at the shoreline. They make swimming too dangerous here, but look beautiful in your photographs.
---
Waikani '3 bears' Falls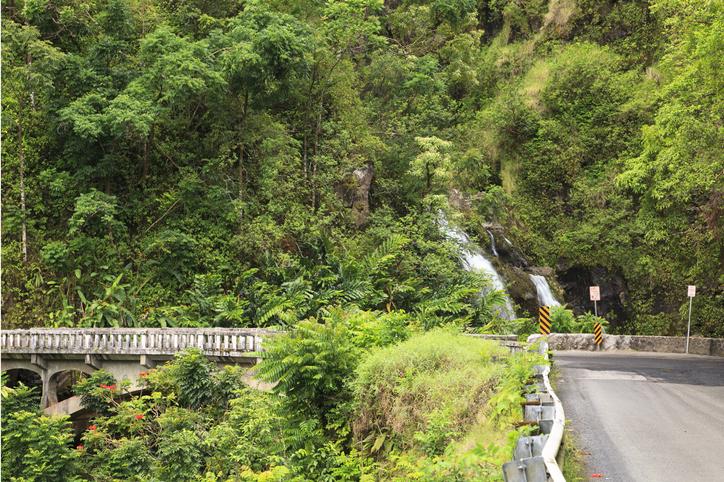 The Upper Waikani Falls is also known as the Three Bears. These are three separate, parallel falls, all different in length. The smallest of the falls has been nicknamed Baby Bear. The hike down is pretty easy but was a little harder when we wore slippers (Flip Flops), and we recommend wearing sneakers of some sort to get down there. Head down on the south end of the bridge.
---
Hanawi Falls
The Lower Hanawi Falls rushes down from 200 feet and can best be seen from the Hanawi Stream Bridge. You will find a small pull-in spot just before and after the bridge. If you love adventure, take a walk close to the pool or even dive into the icy cold water. Ancient Hawaiians used the nearby land to build Pi'ilanihale Keiau, once the largest place of worship in Polynesia. If you decide to hike around the area, exercise caution because it is one of the wettest parts of Maui. The Falls are also susceptible to flash floods.
---
Wai'anapanapa Beach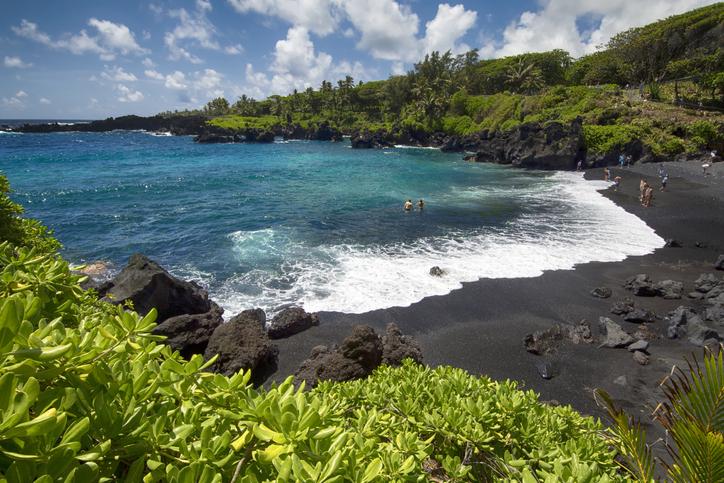 This gorgeous black sand beach is located inside the Wai'anapanapa State Park. You will find lava caves with pools of fresh water near the beach. The sand is probably the blackest sand on the island. You'll also find a blowhole here. If you are really adventurous you can camp here or rent a cabin.
---
Hana Lava Tube
The Hana Lava Tube has formed approximately 960 years ago from an underground molten lava flow gushing upwards and flowing out to the ocean. As the top layer cooled and turned into a crust, the lava continued to flow for two years. The Lava Tube is what remains.
Self-guided tours daily between 10:30 am and 4:30 pm, taking around 40 minutes.

Along with your entrance fee, you will have the use of a high-powered flashlight. Children under 5 are free.

Wear shoes that have a good grip because the floor is slippery when wet.

Also on this property is a Red Ti Botanical Garden Maze. Picnic tables and restrooms are available as well.
---
Hana Town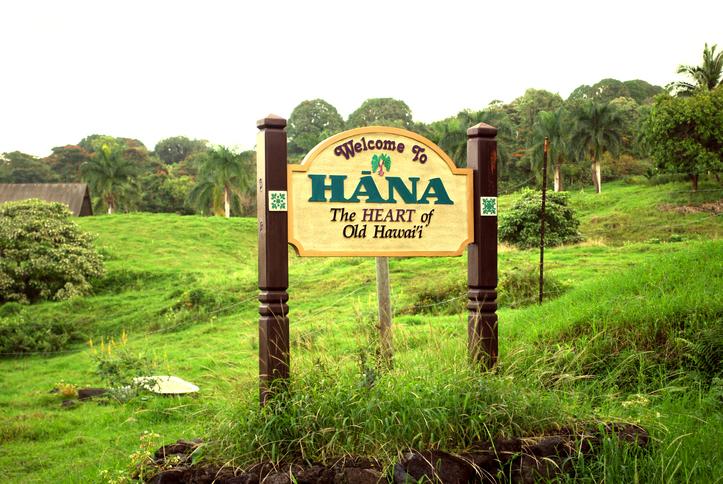 The inhabitants work to keep Hana as true to original Hawaii as they can. A visit to the Hana Cultural Center & Museum will give you a look at some of the history of the island, including past kings and queens and information about the Marquesas Island and the people who first came to Hawaii. Aviator Charles Lindbergh loved this place so much that he returned to Hana on his deathbed so he would die and be buried here. This is a good place for a little rest, to visit one of the restaurants. Drop into the General Store to top up on snacks and other items you may want throughout the day.
---
Koki Beach
The scarlet sands of Koki Beach beckon tourists to come and relax for while during your trip around the Hana Road.
It has a lovely grassy park and is a great place to sunbathe. The waters around Koki Beach can become very choppy and rough. Riptides times can appear from time to time. It's a fun place for more experienced surfers and bodysurfers to play in the steep waves. Otherwise, it might be best to watch them from beneath the shade of an Ironwood tree. Although it is known for some red sand, we found only a little red sand on the north end of the beach.
---
Hamoa Beach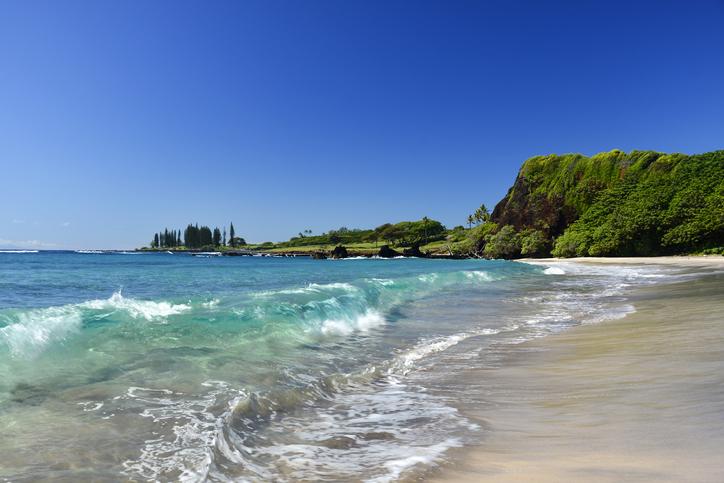 This crescent-shaped beach is lined with Hala trees is a welcoming spot for your group. Experience the foot-friendly soft sand as opposed to the hard volcanic rock or sharp coral beaches of other locations. Hamoa Beach has no lifeguard, so keep a close watch out for your children and anyone in your party who may not be a strong swimmer. The beach is down a flight (or two) of stairs, parking is along the road.
---
Wailua Falls
The scenic beauty of Wailua Falls is easy to reach and can be seen from your vehicle. These are said to be the most photographed falls on Maui. The waters take an 80-foot drop down a wall of luscious green vegetation into a plunge pool. Every time we passed by here it was packed, and while it is nice, you can see it as you slowly drive by. If you are able, stop for a few minutes.
---
Oheo Gulch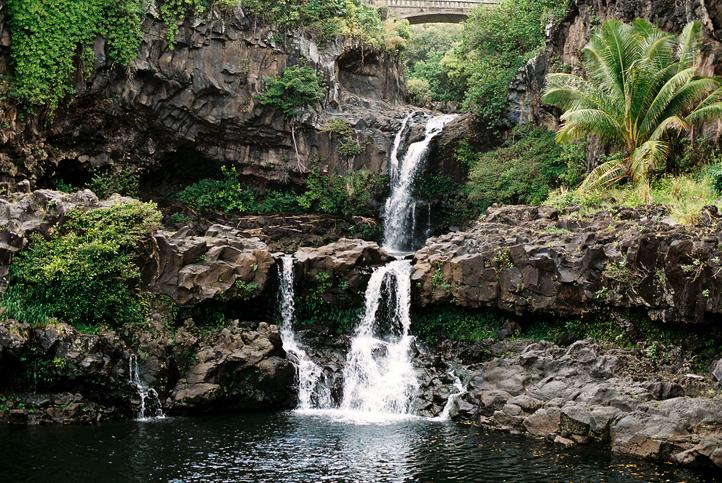 This area is also called the , but when the water levels are high, there are more than seven gulches.
Swimming is no longer allowed in the pools, but it could open up again in the future. The best part of this area is the Pipiwai Trail.
---
Pipiwai Trail
You can take a walk around the , a four-mile trip that takes most people around two hours to complete. Stop at Makahiku Overlook and look to witness the splendor of the Makahiku Falls. As you keep walking, you will see a behemoth of a banyan tree and cross over a few bridges. One of those bridges the crosses over the Pipiwai Stream will lead you to a bamboo forest. After the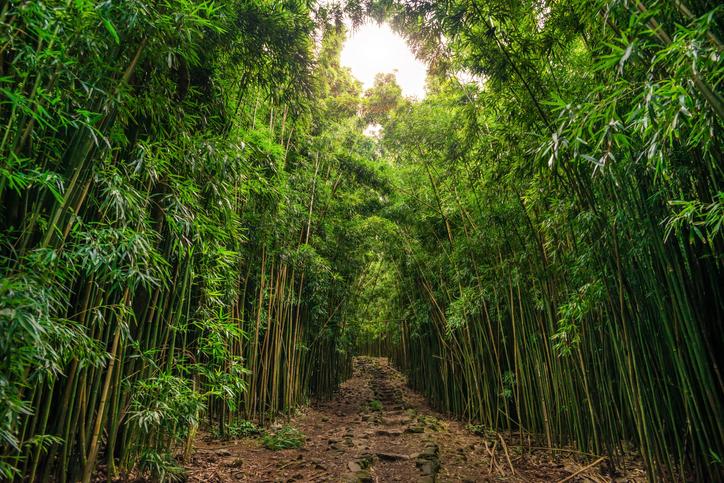 bamboo forest (with wonderful boarded pathways), you'll reach Waimoku Falls, which is over 400 feet tall. The first 1/3 of this trip gains almost 800 ft in elevation, but after that, it mostly levels off.
This is the last stop if you are going back the way you came. If all went well, you should be headed back around 5:00 PM or earlier. You really don't want to be driving the Road to Hana in the dark. If you are going all the way around, there are pretty much no stops and the only bathroom closes at 5:00 PM. It's a faster and easier way home after the first 16 miles and brings you back to Kula upcountry. There is no road connecting from here to Kihei, you have to go all the way back North and then drive back down.