As the rest of the world navigates its way around the disruptions of the pandemic, tour companies too have begun adapting to social distancing in one major way: through virtual tours.
Of course, guided tours via apps are not a new thing in the travel industry. These platforms have long encouraged travelers to explore places and cultures at their own pace — and it can do the same for you in your next trip to Hawaii too.
Just think about it: from volcanic mountains to rainforests to pristine beaches, the island of the gods is yours to explore. With a virtual tour guide, you can go wherever you want, and stay at each stop for however long you want.
But first — How does an app tour work anyway?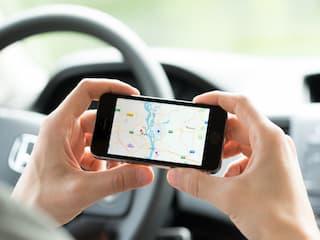 App tours give you access to the best guided tours — complete with activities, interesting trivia, and recommended stops. With one, you get a turn-by-turn navigation to your chosen Hawaiian destination, while enjoying the narrated commentary from your virtual guide.
All you have to do is to download the app on your phone, and drive. These apps trace your location based on your GPS so it can feed you relevant and timely details as you go. So, wherever you may be, you'll get tidbits of history and fun facts about your current location.
Most of these apps work offline too so you don't have to worry about cell connectivity and finding a signal. You can simply drive wherever your fancy takes you, all while learning about Hawaii and your specific location from your app.
Now that you know how it works, let's explore your options. There are a handful of travel apps that you can download for your trip, but two stand out from the rest: GyPSy Guide and Shaka Guide.
Let's take a look at what each of these apps have to offer.
Shaka Guide: Overview and Benefits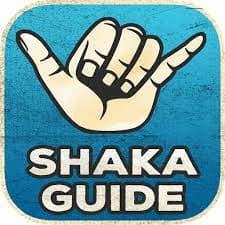 Much like the GyPSy Guide, the Shaka Guide is an app-based tour guide that walks you through some of the best destinations in Hawaii.
It's entertaining, educational, and much like the culture that it's representing, very easygoing.
What sets it apart from GyPSy Guide is that it is designed to follow a narrative for your whole trip. So for you to fully enjoy the whole story, you will have to start and end from designated points.
Why you should choose Shaka Guide:
A great fit for those who prefer structure, the tours at Shaka Guide are done in a specific way.

The narrative is entertaining and educational, with a hint of playfulness and humor.

It has a tour highlights feature. Here, you will be given recommendations of where to eat, where to go, and what activities to do. These tips are straight from the locals so you can explore Hawaii just as they do.
Shaka Guide Tours Include

Shaka Guide Oahu Tours include: Circle Island Tour, Legendary North Shore Loop, East Oahu Shoreline Drive, Honolulu's Backyard Rainforest Tour

Shaka Guide Maui Tours Include: Classic Road to Hana Tour, Loop Road to Hana Tour, Reverse Road to Hana Tour, Sunrise at Haleakala National Park Tour, Sunset and Stargazing Haleakala Tour, West Maui Coastline Tour

Shaka Guide Kauai Tours Include: North Shore Kauai Driving Tour, Waimea and Na Pali Driving Tour, Poipu and Koloa Driving Tour

Shaka Guide Big Island Tours Include: Hawaii Volcanoes National Park Tour, North Island Jungle Adventure Loop, South Island Epic Coastal Journey, Kona Big Kahuna Tour, Kohala Coast Backcountry Tour
Each individual tour costs $19.99 or buy all the tours on an island for $29.99. The best way to check out these tours is to visit this page using your smart phone and click the links above. That will download the app. You can then visit any of the tours and listen to selected points to see what the tours will sound like. We recommend that you scroll down and purchase the island package which includes all tours once you are ready.
GyPSy Guide: Overview and Benefits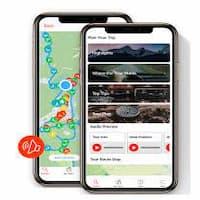 With emphasis on the letters G, P, and S, the GyPSy Guide is a navigational tour app that gives you audio commentaries of routes and places. It pinpoints your location based on satellites and your phone's GPS so you can explore Hawaii even if you're offline.
In essence, it's having your own personal tour guide in the car with you. You can just drive, enjoy the scenery, and be entertained and educated as you go.
Why you should choose GyPSy Guide:
GyPSy Guide is professionally done and built-in with dependable driving directions, entertaining anecdotes, and tips straight from the locals.

It gives you an authentic Hawaiian experience, suggesting side trips and stopovers as you go

You can use it offline

It is flexible so you can start your tour whenever and wherever you want

Each app covers an entire island so you only buy one tour
Check out their Hawaii Bundle for $39.99
Shaka Guide versus GyPSy Guide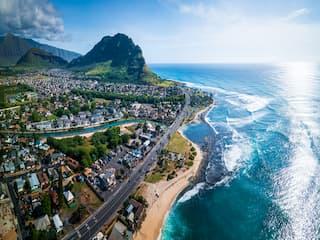 At their core, both Shaka Guide and GyPSy Guide have the same goal: to give you the freedom to explore the beautiful islands of Hawaii on your own terms.
Not only do these apps support social distancing protocols, but they also strive to give you an authentic Hawaiian experience — all without the need of having another person with you in the car. They guide you where to go, share interesting stories, and give relevant tips to help you maximize your vacation.
So far, we've outlined key similarities between these two apps:
They can both be accessed offline, using GPS to guide you through popular locations.

They both allow you to explore Hawaii freely. This means that you won't have to follow a strict itinerary that usually comes with guided tours.

They're both entertaining and educational, possibly at varying degrees but the motivation is rooted from the same purpose.
Of course, there are some differences in the execution of these virtual tours too. Here are some ways that they might differ:
Shaka Guide is more structured and a lot more fun while GyPSy Guide gives you more flexibility on your tours

With GyPSy Guide, you can start and end at any point of your tour. It is designed to give you utmost flexibility so you can go on any or all of its recommended side trips.
Shaka Guide, on the other hand, gives you a more detailed itinerary. You'll be asked to follow a narrative and it even estimates when you might want to take lunch and bathroom breaks.
GyPSy Guide gives you side trip options while Shaka Guide provides tour recommendations
With GyPSy Guide, you can veer off the main route and go on side trips. While Shaka Guide does not offer this much flexibility, it does give you tour highlights that include recommendations of where you can eat and scenic spots that you can visit along the tour.
The narration is more professional with GyPSy Guide while Shaka Guide is less formal and fun.
Final thoughts —
When it comes to choosing between these two options, it all boils down to your personal preference. If you want more freedom and spontaneity on your trip, then GyPSy Guide may be for you. If, however, you prefer to follow a more ordered itinerary that has a bit more Hawaiian Local flair to it, then Shaka Guide is the perfect virtual companion for your trip. At Hawaiian Planner we have tried them both. And we like each one of them for different reasons. The cost is low enough that we would recommend both in many situations. Use Shaka Guide when you want to do the entire tour from start to finish, use GyPSy Guide the rest of the time when you are navigating around the island and don't have a specific tour destination in mind.
If we were to recommend only one, we would recommend Shaka Guide. It was a better experience overall on the tours that we went on. At other times, when we weren't on specific tours, it was harder to focus on listening to the tour guide.