Close your eyes. Picture your ideal Hawaii even if you've never been there before. What do you imagine? Do you see endless parties? Do you envision flowing rivers of lava? Do you dream of white sand beaches surrounded by lush rainforest?
Hawaii is made up of eight different major islands. Four of these islands -- Kauai, Oahu, Maui, and Hawaii -- are where you'll find tourists. The other four islands are generally reserved for locals or the most experienced Hawaiian travelers. And each of these four major islands offers up unique experiences that you can't find anywhere else. So what you envision in your dreams of Hawaii should have a big say in which island you ultimately choose.
But before we get to the features of each island, there are some logistics to consider. Picking your favorite Hawaiian island may come down to simple timing and economics. Only after you're done with the logistical side of planning your Hawaiian vacation can you focus on the different flavors of the island. Whichever Hawaiian island you visit, planning is crucial.
Book Your Flights Early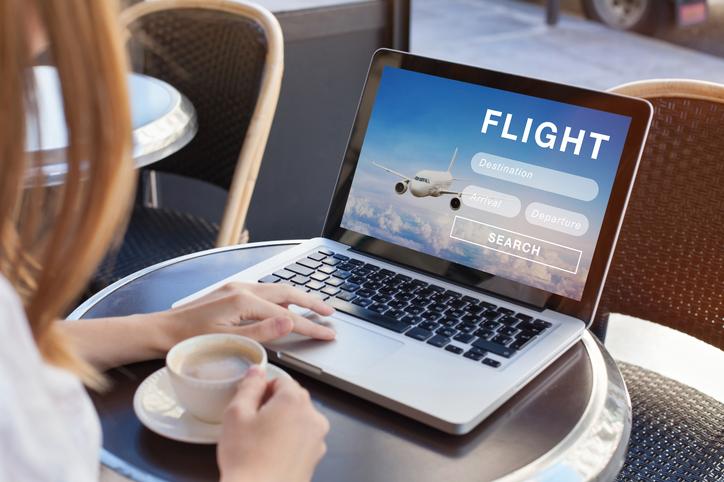 Flying to Hawaii from LAX International Airport in Los Angeles, the nearest mainland airport takes six hours one way. That's the same flying time from Boston to Los Angeles. Flights to the most remote archipelago in the world can be expensive, but you can mitigate the costs by booking 11 weeks in advance (+/- a couple of weeks). The month of January also features the cheapest Hawaiian flights.
You won't want to wonder which Hawaiian island to visit if your trip to the islands is not a pleasant one. It's a good idea to monitor flight prices three months out to book the cheapest fares. That will give you ample notice to request the time off of work. It's easier than requesting the time off of work and then trying to fit your Hawaiian vacation into that time frame. You may be stuck with high-priced flights and accommodations.
We recommend spending at least seven days on your favorite island. A cheap flight can help you extend your stay, afford a nicer accommodation or help you afford more interesting tours during your visit.
Flights To Different Islands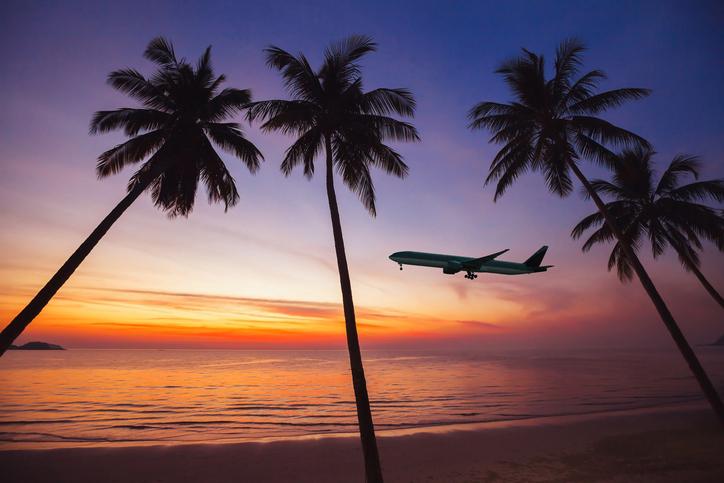 Flight prices to different islands can vary dramatically, but it's important to know that many flights connect in Honolulu. The island's interisland airlines -- Hawaiian and Mokulele -- also connect Honolulu to all major Hawaiian airports. This means you may be able to nail down a cheap flight to Honolulu and then book a separate flight on an interisland carrier to save some money. Just beware of the fact that these airlines tend to charge for bags, so factor that into your accounting.
Make a matrix of costs for flights to each island before factoring in accommodation costs for your ideal Hawaiian vacation.
Accommodation Types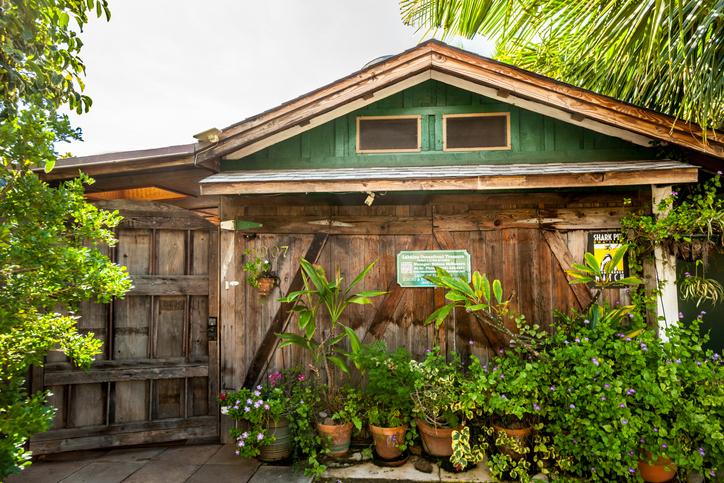 Each of the four main tourist islands -- Kauai, Oahu, Maui, and Hawaii -- are so different that they come with different flavors of accommodations. Kauai, for example, is so laid-back that it's perfect for a house rental. Oahu, on the other hand, features Hawaii's biggest city with its towering five-star resorts on Waikiki Beach. Maui is the island of weddings with its hidden resorts, beautiful beaches, and stunning sunsets. Meanwhile, Hawaii is large and diverse. You'll need a few different accommodations and a rental car to see the whole place.
Kauai is perfect if you envisioned endless surfing and hiking with rugged camping, outdoor showers, and local house rentals. As the oldest Hawaiian island, it has had millions of years to collect wildlife carried from around the world from seeds in bird's talons. Oahu is for you if you need to be pampered with big city convenience. As the second oldest island it has a happy medium of city life and some natural Hawaiian scenery. Maui gives you all the comforts of home with a little bit of seclusion. And the Big Island is for the nomad who wants to see it all.
---
The Islands
Now that you know your flight window, flight and accommodation costs, it's time to rank your favorite islands.
Oahu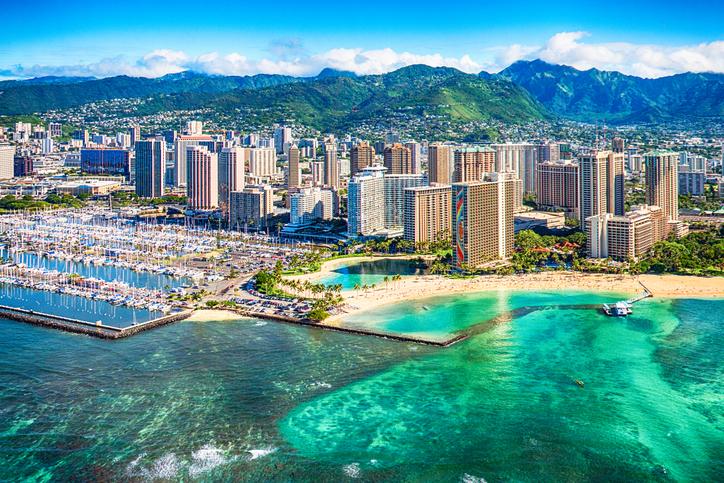 Oahu draws the most visitors every year of all the Hawaiian islands – nearly 4.7 million people come every year. There's a good reason for that. Oahu offers a little bit of everything that you might want in Hawaii, and for people who aren't sure where to start in the Aloha State, Oahu is a safe choice.
Oahu is home to Honolulu, Hawaii's capital and the biggest city in the state. Three out of four residents of Hawaii live on Oahu, and the island boasts an excellent mix of nature and culture. On Oahu, you can spend the day shopping, trying world-class restaurants, or enjoying a resort's amenities. You can also learn to surf, take a hike, or visit major historical sites, most notably Pearl Harbor.
Waikiki is the most popular tourist district on Oahu. People from all over the world come to enjoy the luxurious resorts, nightlife, and surfing lessons. For people traveling to Hawaii without a car, Waikiki is a good destination, because there are plenty of things to do within walking distance, as well as a good public transportation system.
Maui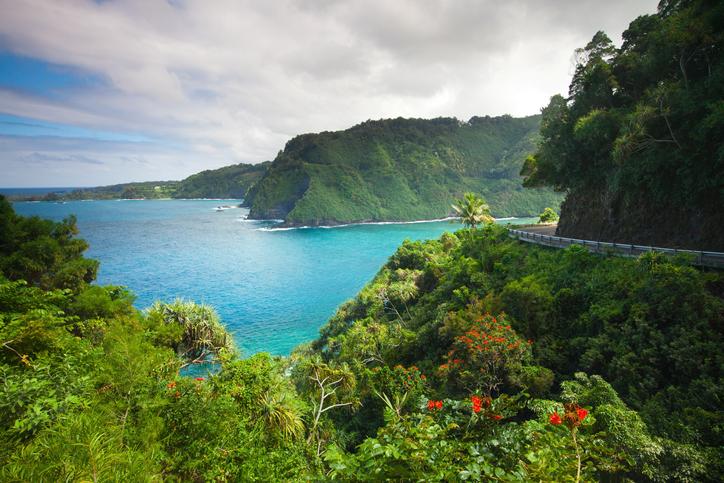 Maui is everything you're probably imagining when you think "Hawaii." The second-largest island in the chain, Maui is a classic getaway for honeymooners because of its romantic atmosphere. With some of the best beaches of all the islands, as well as plenty of great resorts to choose from, Maui is the perfect blend of tropical paradise and high-class luxury.
If you want to spend most of your time in Hawaii on the beach, Maui might be the island for you. The island's miles of gorgeous beaches come in white, red, and black sands. The beaches in Maui aren't just picturesque, though – they're a great destination for all kinds of water sports. If you like surfing, sailing, kitesurfing, snorkeling, or scuba diving, Maui will be right up your alley.
Maui isn't short on stunning views away from the beach, either. If you're staying on the island, set aside a day or two to drive to the little town of Hana at the far eastern end of the island. The highway takes you along one of the most scenic routes in the state of Hawaii (or the entire United States, for that matter). Nature lovers can also visit Haleakala Crater, with its stunning views and hiking trails. For a morning you'll never forget, go to Haleakala Crater at sunrise.
The Big Island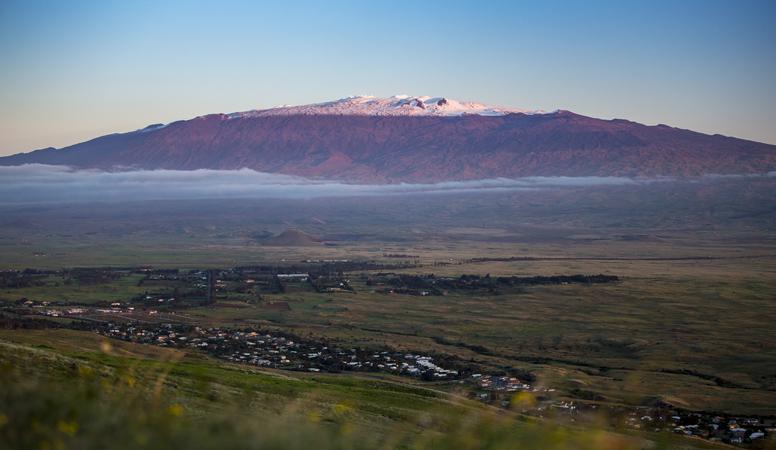 Hawaii's Big Island, also known as Hawaii Island, is aptly named. It's bigger than all the other islands – put together! Thanks to its size, the Big Island has the most variation in its climate and appearance of all the islands. Visitors can spend one day relaxing on a tropical beach and visit a majestic snowcapped mountain the next.
The Big Island may not be quite as commercialized as Oahu or Maui, but it still sees plenty of visitors every year, and there's something fun to do for everyone. Kayaking, surfing, and horseback riding are a few of the biggest outdoor activities the Big Island offers. You can also immerse yourself in Hawaiian culture by watching hula dancers at the Merrie Monarch Festival, admiring local artists' work at the Big Island's many galleries and museums, and learning about Hawaii's cowboys, or paniolos. And, of course, there's plenty of good coffee to be found on the Big Island, particularly if you visit Kona.
By far the biggest attraction on the Big Island, though, is Hawaii Volcanoes, National Park. Here you can see Kilauea, one of the most active volcanoes in the world today, as its red-hot lava meets the sea. Kilauea is particularly beautiful at night. Hawaii Volcanoes National Park also offers plenty of hiking trails and beautiful spots to stop, relax, and enjoy the view.
Kauai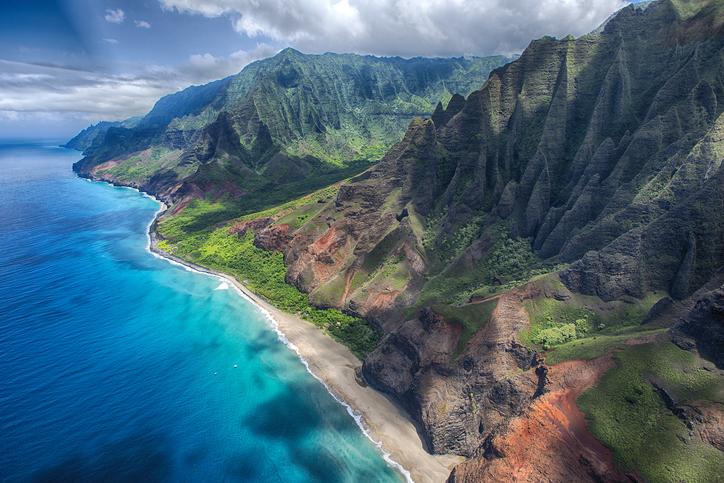 Kauai is known as the Garden Island, and once you visit, it's easy to see why. The greenest and lushest of all the Hawaiian islands, Kauai just might make you feel like you found your way to paradise. While Kauai might not be the right destination for tourists who want nightlife and shopping, it's an ideal place for nature lovers who want a relaxing escape from day-to-day stresses.
Mountains, waterfalls, rivers, beaches – Kauai has them all. Hiking and kayaking are both popular ways to enjoy the outdoors on Kauai. For a particularly beautiful view, you can also take a helicopter tour of the island.
Kauai is less commercial than Oahu and Maui, but it's not so remote that you'll have trouble finding what you need. There are plenty of convenient shopping options on the island, as well as hotels and resorts for every budget. If you want to avoid some of the crowds of the more popular islands without sacrificing comfort, Kauai is the perfect place to visit.
Lanai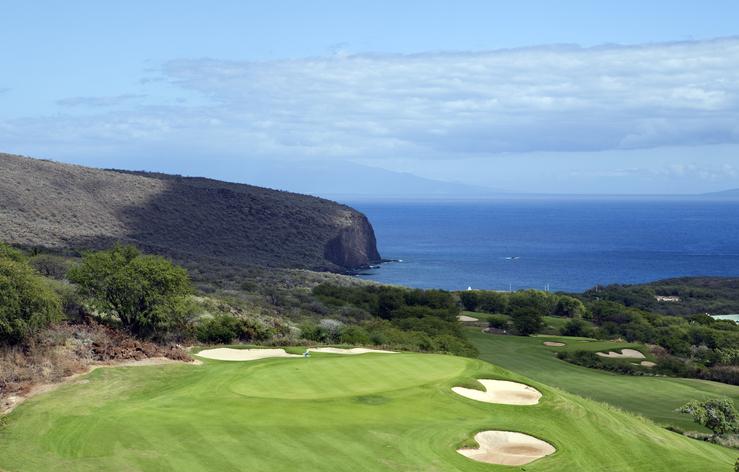 Lanai is the smallest of all the Hawaiian Islands, and along with Molokai, it's one of the least visited. This can be good or bad depending on your point of view. On the one hand, there's not that much to do on Lanai (besides enjoy the beaches and the beautiful views, that is). But if you're looking to recharge your batteries in a quiet, restful vacation far from the hustle and bustle of the busier islands, Lanai might be just the island you're looking for.
Lanai is far more rustic than the larger Hawaiian islands – there isn't a single traffic light to be found. It does, however, have a number of resorts, so visitors still have plenty of amenities. Tourists can visit Sweetheart Rock, one of the island's most famous landmarks, before heading back to Lanai City for dinner at an authentic Hawaiian restaurant.
Lanai has an interesting history as a former pineapple plantation. While only a few pineapples are grown on the island today, people can still visit the old plantation site and sample some of the locally grown.
Molokai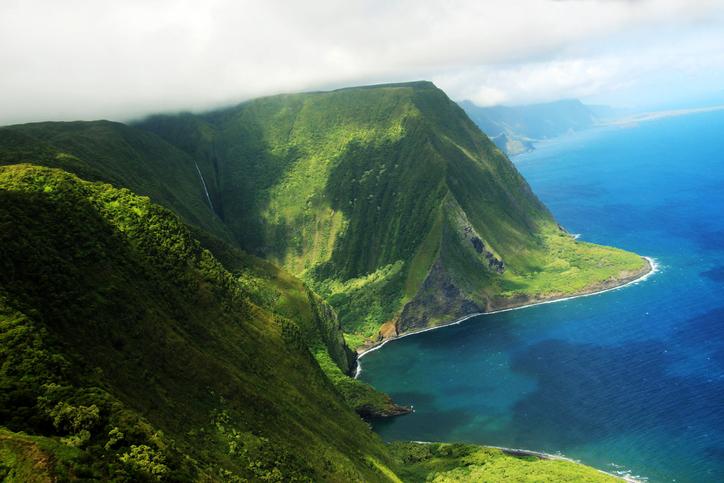 Like Lanai, Molokai is another hidden Hawaiian treasure. With only some 8000 residents, more than half of whom are of native Hawaiian ancestry, Molokai – "the Friendly Island" – is the island to visit if you want to immerse yourself in Hawaiian culture and aloha spirit.
Molokai has one hotel, a number of condominiums, and no luxury resorts. With little shopping and no nightlife, it's not the place to go if you're looking for excitement or pampering. But if you want a quiet, private, slow-paced vacation, Molokai is heavenly. You can go hiking or golfing, explore serene beaches without elbowing crowds of tourists out of the way, and visit the Saturday farmer's market in Kaunakakai for some fresh, locally-grown produce. Molokai also boasts the highest sea cliffs in the world.
---
What Are You Looking For on Your Hawaiian Adventure?
Now that you've gotten acquainted with all the islands of Hawaii, which one should you visit? There's really no wrong choice, so don't worry about regretting your decision - you'll find beautiful scenery, good food, and things to do on any of the islands. Here are some more things to consider as you make your choice.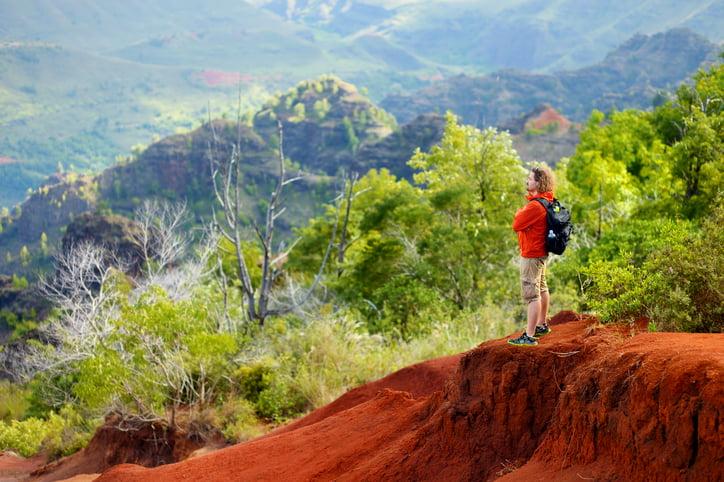 If you've never been to Hawaii before... go to Oahu or Maui. These well-trafficked islands will help you get your bearings in the Aloha state without being overwhelmed by culture shock.
If you want to visit more than one island... start in Oahu. Oahu is in the center of all the other islands, and Honolulu has the biggest airport in Hawaii. From Oahu, it's easy to get to any of the other islands.
If you're returning to Hawaii for the second time... try visiting the Big Island or Kauai. These islands are a little off the beaten track, but there's still plenty to do and see.
If you're a nature lover... Kauai or the Big Island should be your go-to destinations. Kauai offers plenty of lush greenery and outdoor activities, while the Big Island lets you witness an active volcano - something you can't do very many other places on earth.
If you're into watersports... go to Oahu or the Big Island. Oahu is the perfect destination for beginners' surfing lessons, and its north shore offers huge waves for experienced surfers, while the Big Island offers a wide variety of water activities to choose from.
If you want a taste of old-time Hawaiian culture... visit Lanai or Molokai. These lesser-known islands are just as beautiful and enchanting as the others, and since they haven't been overrun by tourists, you'll have an easier time meeting locals and learning about the real Hawaii.