Hawaii is truly awesome with so many fun activities like whale watching, hiking, horse riding, and surfing. Camping is, however, one of the best ways to appreciate nature in this wonderful land. Unlike other camping sites Hawaii has no bears, poisonous, or giant spiders, and you get to wake up to the sound of the ocean crashing on the white-sand beach a few meters away from your tent.
Here is a list of some of the best camping sites you and your family can enjoy, along with the beauty and peace nature has to offer.
Malaekahana Beach Campground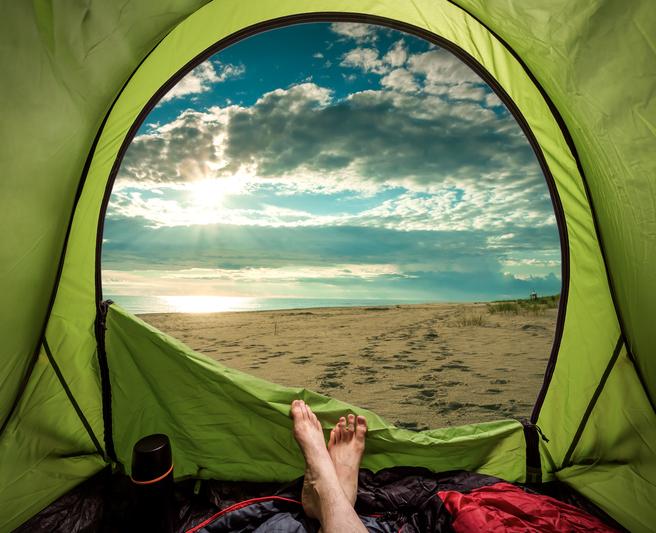 With over one million people living on the tiny island, Malaekahana is the place to be. The site offers different kinds of campsite accommodation including tent camping, vehicle camping, and plantation hales and suites. Visitors also have access to camp amenities like the camp store, food truck, and ocean activities and rentals. You can also join the community volunteer program to take part in the beach cleanup, suite upgrades, state renovates, etc.
Activities And Fun - You can take part in different activities like kayak rentals after the safety and paddling orientation, or go for the stand-up paddleboard right at the edge of the water. There are also bicycle and bodyboard rentals at a meager price.
Kahana Bay Beach Park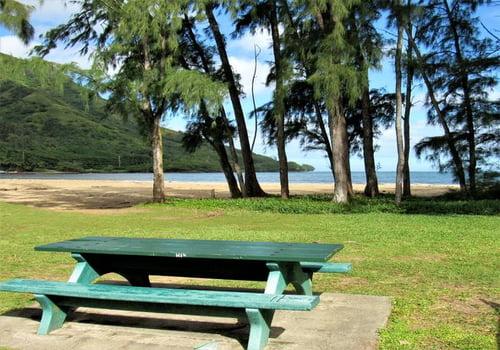 If you love the electrifying view of mountains, then you should consider camping in the Kahana Bay beach park. The shore is set against the backdrop ironwood trees and the Ko'olau mountain range. You have various accommodation options including cozy kaaawa with Mountain View, perfect wind home, a getaway to paradise furnished and clean getaway bedroom, and family-friendly accommodation with the internet, washing machine, etc.
Activities And Fun - Fishing is one of the most popular activities here for tourists. You can also go for some amazing jungle tour, diving with Banzai divers, advanced trail ride, etc.
Ho'omaluhia Botanical Garden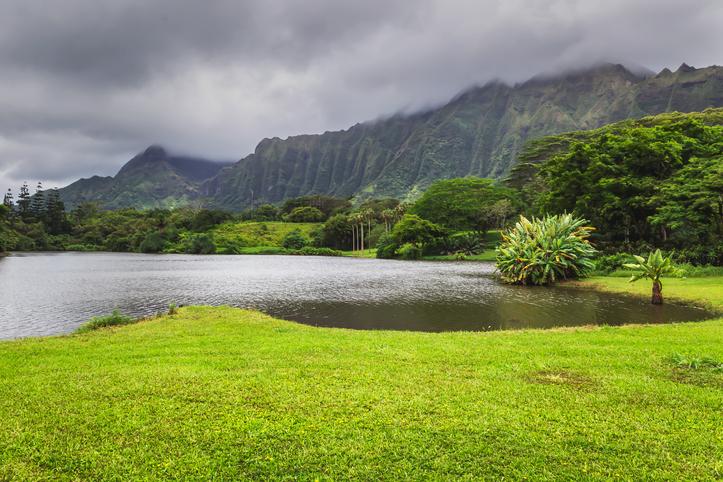 Camping in Ho'omaluhia is an experience no one ever forgets. The site is a rainforest garden with plants and trees from different regions of the world including Africa, Asia, Malaysia, Philippines, and Polynesia. The campground is open daily, except Christmas and New Year, and there is a visitors area equipped with an exhibition hall, workshop, botanical library, and lecture room.
Activities And Fun - Ho'omaluhia Botanical Garden is a place filled with life and fun activities. You can take a hike in the dense jungle, muddy stream trails, grassy meadows, etc. Adults and families can join the group tours while the kids can float a paper boat, climb trees, or take part in the catch and release program at the back of the lake.
Tips for beginners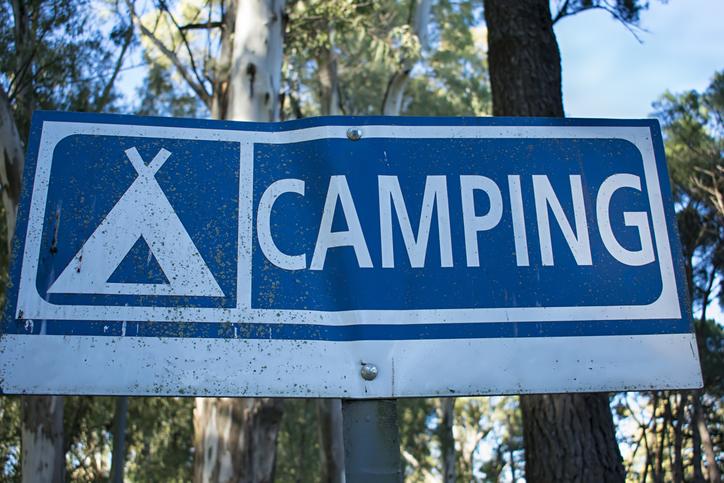 Hawaii's many beautiful camping sites can be even more appreciated if you have all the information required. Here some Hawaii camping tips for beginners.
Camping regulations and requirements vary according to the county you're in. Unfortunately, no single campsite permit booking system covers everywhere so; you read every information and rules before making a reservation.
Tides have no mercy. So, avoid pitching your tent at low points. If you are camping close to the ocean make sure you anticipate low points as dry places during low tides may become flooded during high tides.
Clear all roots and rocks on the ground before setting your tent to avoid uneven bed, and pack your vehicle close to keep an eye on it. Consider the layout and figure out where to cook, eat, and light fire.
Hawaii is a paradise with all the benefits any visitor would love to enjoy. It offers beautiful scenery in the mountains, oceans, lakes, and plantations, without any limitations. Discover the best activities, mix with other campers, enjoy the sunshine and the sea, and have the fun of your life.