World War II raged across Europe for nearly a decade before America joined the fight. The American people were reluctant to jump into the fray as many of them saw the war as Europe's problem. Then Hitler decided to join forces with Japan to create an axis of power, and Japan's air force struck an unsuspecting American fleet anchored in Pearl Harbor in 1941.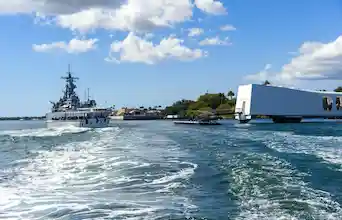 The attack killed more than 2,000 soldiers and civilians living on Oahu, and the Japanese air force attacked overland from the north. That means north shore residents watched helplessly as a swarm of planes darkened the sky above moments before the attack on the south shore.
It was this attack that drove America to war, and it was the beginning of the end for both the German and Japanese powers. America's industrial might tipped the scales and energized the Allied Forces, and both Germany and Japan surrendered just a few years later in 1945.
You could argue that the bombing of Pearl Harbor was the single most influential event of the 20th Century. In World War II's wake, the United States rose to super power status while the rest of the world rebuilt their devastated cities. The war, provoked by the attack at Pearl Harbor, continues to define the world's balance of power today.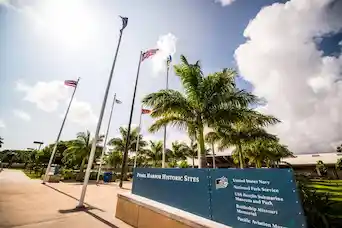 And you can pay homage to this important event with a visit to the site of the attack. It's just a few minutes north of Honolulu, and it's even closer to the airport. You can join a guided tour where you'll be transferred to the site from your hotel, or you can visit on your own.
Rain adds a sombre note to the site, so visiting Pearl Harbor is a powerful way to spend a bad weather day on Oahu. You'll be able to take a boat out into the harbor to see the still-sunken USS Arizona, visit the Battleship Missouri and learn all about that fateful December day inside the visitor's center.