A trip to Hawaii can really add up. After all, the eight isles that makeup America's 50th state is the most isolated chain of islands in the world. It's a six-hour flight from Los Angeles which is the closest mainland city. And many of the items that mainlanders take for granted must be shipped from California, and the transportation costs get passed on to you. But don't fret. There are plenty of free things to do in Hawaii that can keep you busy for days.
Hiking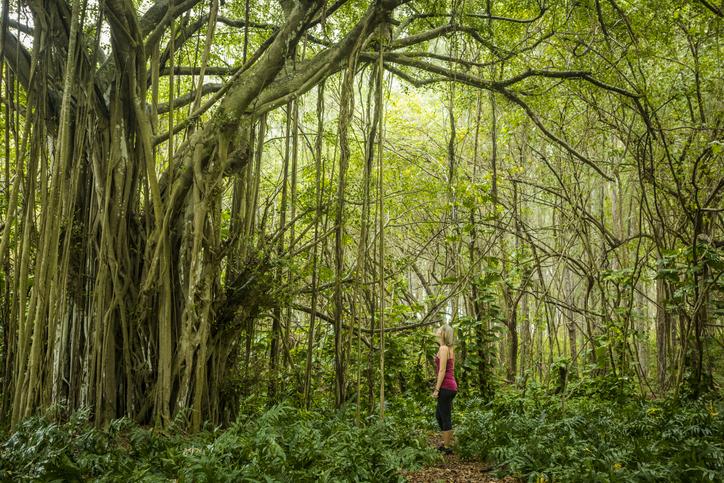 When visiting Hawaii on a budget hiking is the key to experiencing the overall beauty of the island. The Hawaiian islands offer up a myriad of beautiful and one-of-a-kind hikes. All you need to do is strap on the proper footwear, drive up to the trailhead and get moving. It doesn't cost a penny.
Make sure to understand Hawaii's unique terrains. The Big Island, for example, features hikes through fields of sharp lava rocks that will require sturdy hiking boots or shoes. Many hikes traverse streams, so you may want to bring water shoes.
And then there are the hikes involving Hawaiian red dirt. This stuff gets slippery to the point of dangerous when wet. You'll either want to hike in tennis shoes that you don't mind losing, or you can buy specialized shoes called Tabis. These local shoes look like a sock with a cleft goat's foot. The bottom is covered in what looks like a steel wool brush which grips into the slippery stuff quite nicely.
Always do your research, take plenty of water and know what time the sun sets before you set off. Hikes may make an affordable Hawaiian vacation but you do not want to irresponsibly plan and end up with a very expensive medical bill.
Beach Activities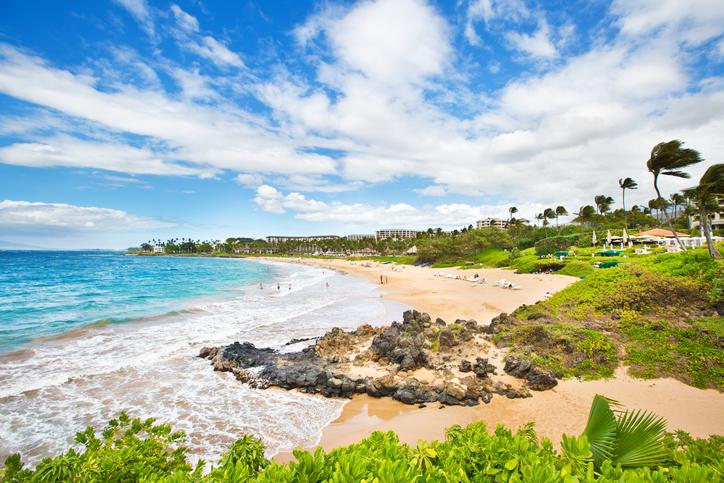 Everyone and their dog knows that the # 1 free thing to do in Hawaii is clearly lounge at the beach. However, it is what lies past the beach that provides the experience of a lifetime. Coral reefs full of colorful tropical fish and sea turtles are abundant on the islands. Many of them can be accessed via the beach. Just make sure to buy your own snorkel gear before you ship off for Hawaii as you don't want to waste any of your time in a store once you're on the islands. Pop on your goggles, wade into the water and enjoy the underwater world of Hawaii.
Swimming doesn't cost a thing, either. Just make sure to check local water conditions as some beaches can feature quite a current during certain seasons. Find the protected side of your island to find placid waters then head to the exposed side for the body surfing waves.
You could always fly your own board out to Hawaii for a surf. After all, the mid-Pacific archipelago is the birthplace of surfing. And you could find a western-facing beach to watch the romantic sunset before heading to one of Hawaii's many farm-to-table restaurants for dinner.
Road Trips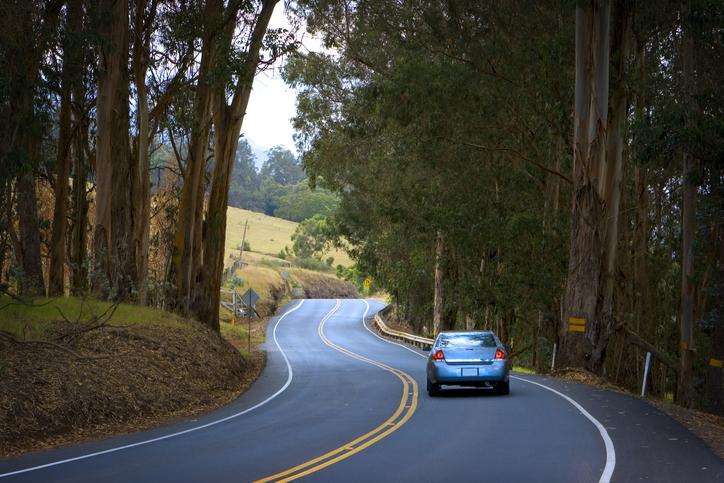 Ok, technically this one isn't free but it can make an affordable Hawaiian vacation. Better yet, you can rent a few scooters to zip around your island. There's nothing better than the warm tropical air free-flowing through your hair as you motor down the road. A scooter also gives you unobstructed views of your surroundings to kick the beauty up a notch.
There are many beautiful roads on the islands. The most famous of which is the Road to Hana on Maui where you'll find hidden swimming holes and tucked away rainforests. There's also the famous North Shore Road on Kauai where you'll traverse one-lane bridges, zip by ocean caves and hug coastal cliffs before the westernmost road in the United States ends at the Na Pali Coast. Each island is ripe for exploration via the vehicle of your choice.
Waterfalls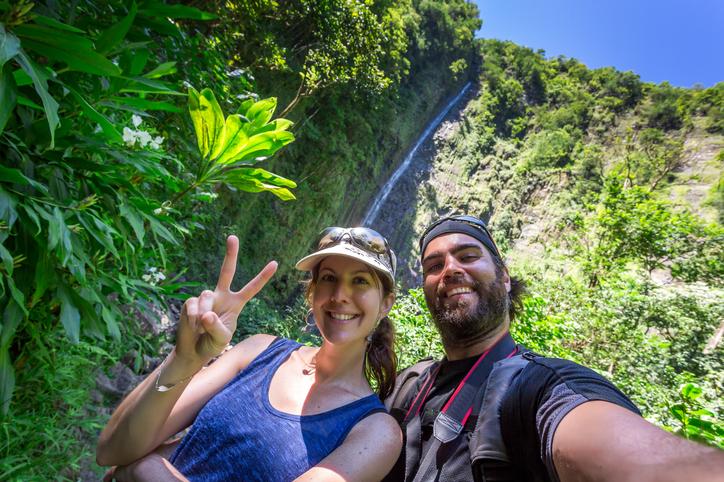 As you are visiting Hawaii on a budget you need to discover many of Hawaii's hidden gems. Waterfalls are everywhere in Hawaii. Some are touristed spots just off the road to make them a perfect pit stop on a Hawaiian road trip. Others are hidden deep in the interiors of the islands. These are usually the most stunning, and you'll leave the crowds behind. There's nothing more quintessentially Hawaiian than your own private waterfall on a tropical island.
The island is most known for its waterfalls in Kauai. You'll find Mount Waialeale in the center of the Garden Isle. The carved-out volcanic crater is the rainiest place on earth and its rain creates the only navigable rivers in the state. The crater is dry enough to hike for just a few weeks per year. That's when you can walk yourself to the source of most of Kauai's freshwater -- The Weeping Wall. It's where hundreds of waterfalls cascade down a cliffside into "The Blue Hole."
Local Stops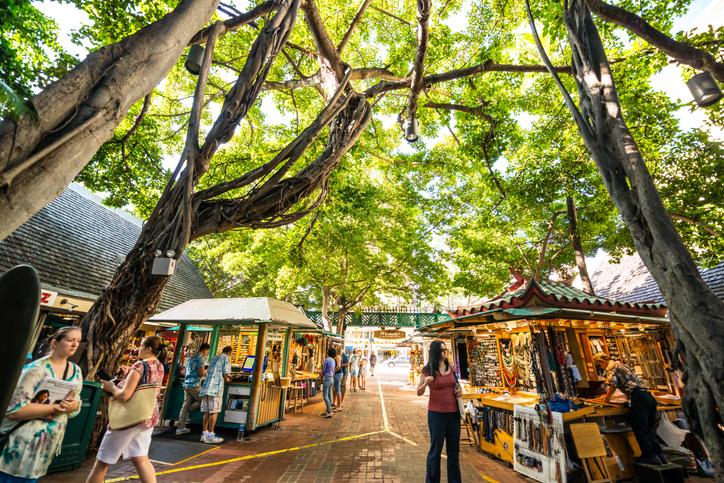 Hawaii is full of local shops that are quite often free. Might as well find out for yourself and see if these local stops are one of the many free things to do in Hawaii. As you discover for yourself you will see how there are the abundant farmer's markets where you can peruse through the latest tropical crops from around the island. Remember that food is usually more expensive in Hawaii, but locally grown produce is extremely affordable.
There are a variety of points of interest. You can drive up to oceanside lookouts during the humpback whale mating season(January through March) to look for the playful creatures. There are also stunning rock formations like blowholes. These holes carved into coastal lava rock shelves spurt ocean water into the sky with every tidal surge.
You'll also find plenty of botanical gardens and arboretums on the islands. You can take a relaxing stroll through some of Hawaii's most stunning and fragrant flora to find the peace of mind you've been seeking.
Hula Shows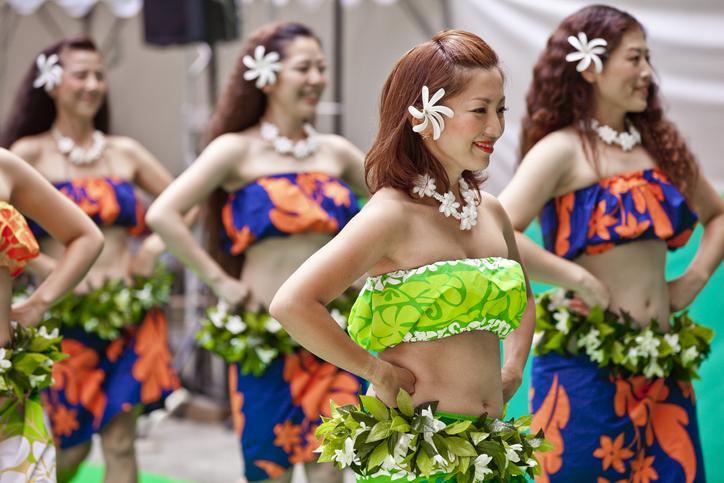 As you strive to make an affordable Hawaiian vacation for yourself you should feel comfortable stretching the limits. Many of the resorts and hotels on the islands offer their guests complimentary hula shows. You may be able to simply walk onto the grounds of a hotel if you are not a guest in order to enjoy the show. After all, hotels welcome all travelers with bars and restaurants.
You may also run into a free performance in a public space. Take the Kuhio Beach Hula Mound near the Duke Statue on Waikiki Beach, for example. The Waikiki Hula Show performs free dances on Tuesdays, Thursdays, Fridays, and Saturdays as a form of cultural education.
Many resorts, hotels, and stores throughout the islands entice travelers with free hula lessons, as well. You, your friends and family can all learn about Hawaiian culture while having a good time. And it doesn't cost a thing.
Choose For Yourself
If you now have an idea of how you want to make your son affordable Hawaiian vacation an inexpensive one, consider a well-experienced resource that can help you find discounts and book an affordable place. Discover how Hawaiian Planner can help you and your family experience free things to do in Hawaii with affordable bookings.