Although the word luau is probably one of the first things that come to mind when you think of Hawaii, you might not really know what a luau is, or what to expect when attending one. A luau is a Hawaiian party, or feast, which usually includes entertainment. Here's everything you need to know to enjoy this quintessential Hawaiian experience.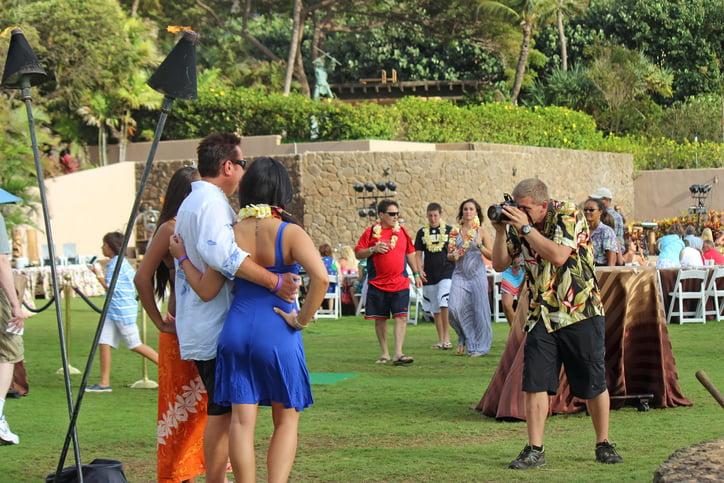 Upon your arrival at the luau, you will likely receive a lei greeting, welcoming you to the luau. Depending on the venue, the lei might be constructed out of fresh flowers, kukui nuts, or even shells.
Next, you can expect to be offered some sort of iconic tropical drink, such as a Mai Tai. Typically, drinks are included in the price of the luau. Given this, you can expect the lines at the open bar to be lengthy at times. In general, luau cocktails are light on alcohol, which makes it easier to enjoy more than one as you taste your way through the tropical offerings.
During this arrival period, you can expect to see Hawaiian arts and crafts demonstrations and lawn games set up around the luau grounds. Explore! This is a great opportunity to immerse yourself in the Hawaiian party experience.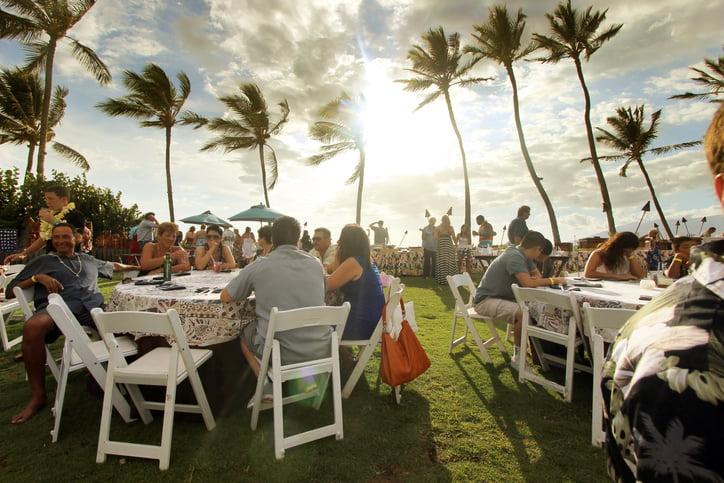 Just before you are invited to sit down to dinner, you will get the chance to see how your meal is prepared during the imu ceremony. An imu is an underground oven that cooks meat with hot coals. Hawaiians have used this method of cooking for centuries. The imu ceremony consists of a quick demonstration of the process.
Next, it will be time to sit and eat! Luaus are social events, so expect to share a large table with strangers. Your dinner will most likely be served buffet style and typically features kalua (chopped) pork, which has been roasted in the imu. You can also expect fish and chicken dishes to be included. Many of the dishes at a traditional Hawaiian luau offer a blend of Hawaiian, Polynesian and Asian-influenced flavors. There will also be poi - a Polynesian staple derived from the taro plant. Poi is a traditional part of Native Hawaiian cuisine.
Once the meal has been eaten, the entertainment begins. Luaus always feature a Polynesian dancing show, complete with the featured costumes, music, and dancing from each of the major Polynesian island cultures. A Samoan Fireknife dancer typically appears as the grand finale of any luau. Prepare to be wowed!