You could spend a lifetime exploring the Hawaiian islands. In fact, some of the nearly 10 million annual visitors to the islands fall in love, settle down, and endeavor to do just that. Each of Hawaii's islands is incredibly unique with natural attractions found nowhere else on earth. And each of the islands has its own unique personality to boot.
The confluence of international settlers to the islands has created a funky cultural fusion in Hawaii. You can see it in the food. Taco rice is a famous dish on Oahu that blends Asian and Mexican cuisines. Go to a luau and you'll find dishes from Japan, America, Mexico, and Polynesia.
And Hawaii's landscapes are vast. You'll find 10 of the world's 14 unique climate zones in America's 50th state. In fact, you can drive from a hot dry desert up to a snow-capped peak before driving back down into a sweltering rainforest in Hawaii.
This fusion of cultures and landscapes makes Hawaii unique, but it can also make it feel a bit foreign. That's why you should heed these 10 tips for your next Hawaiian vacation. Otherwise, you'll be learning on the fly and you just might miss out on some once-in-a-lifetime opportunities.
---
1. Stay Away From School Holidays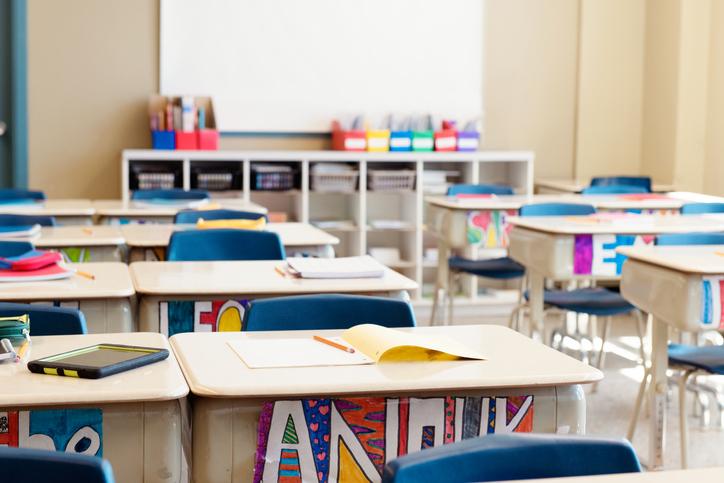 Hawaii is oh-so tantalizing during winter on the mainland. You can catch yourself wistfully looking at the forecast on your favorite island to see a string of days in the mid-'80s. But you should fight the urge to jump on a plane to the islands when the kids are out of school in the middle of the winter. You'll be mobbed by crowds.
This isolated chain of tropical islands absolutely explodes during the December holiday break, and the same holds true for the entire summer vacation. Do everything in your power to avoid the busiest months of July and December, and only go during the summer if you absolutely have to. The best time to visit is in the heart of the winter during the "rainy season" in late January and through February.
---
2. Don't Be Afraid Of The "Rainy Season"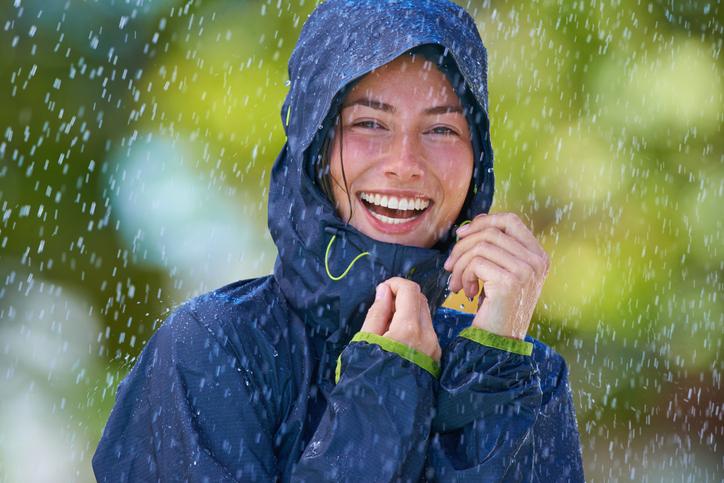 You'll find the cheapest flights and the thinnest crowds starting in late January through February. These months are right in the middle of the dreaded rainy season, but, here's a secret -- the rainy season is absolutely delightful.
Don't be afraid of the forecast on your phone. You'll likely see a string of rain clouds across the week, but here's how the rainy actually work during the rainy season in most cases. The humidity builds throughout the day as the skies grow a bit cloudier. Then the humidity breaks in the afternoon with a short shower that lasts five to 15 minutes, and it can actually be quite refreshing. The rains will stop and Hawaii will return to its normal tropical self in a matter of minutes. The near-daily afternoon rain should not put a damper on your vacation at all.
And there are several added bonuses for vacationing during the rainy season. You'll get sparser crowds, secluded beaches all to yourself, less crowded tours, cheaper prices on rooms and rental cars, and cheaper flights. But the real bonus is the whale season. Humpback whales from the cold waters of the world migrate to Hawaii to breed between January and March, and you can often catch them breaching off in the deep.
---
3. You Don't Need A Fancy Hotel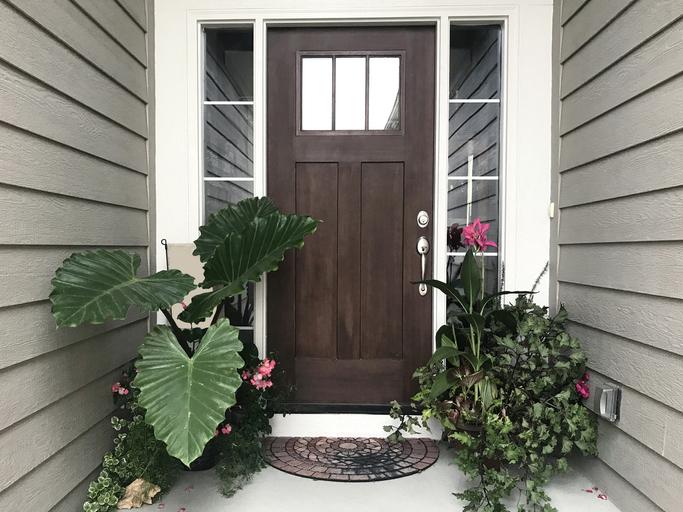 Your island of choice will serve as your playground while you're on the islands, so you can view your rooms as a place to keep your stuff, shower, and sleep. You don't need anything too fancy for an unforgettable vacation in Hawaii. You don't want the cheapest place, but there's no need to go overboard either. Getting a place on the beach is one upgrade we do recommend, but you can find places that are not too expensive that are also right on the beach.
Many of Hawaii's nearly 10 million annual visitors have a difficult time adjusting to the humidity, so you should book yourself a room with air conditioning for a comfortable night's sleep. Electricity on the islands tends to be expensive, so air conditioning is a luxury in Hawaii rather than a common amenity. So, read the fine print before you book.
You can always pop into the fancier hotels to take advantage of their bars, restaurants, spas, gyms, and pools. Most of the nicest hotels in Hawaii sell day passes for use of their grounds, so you can choose to set aside a "fancy hotel day" during your vacation. And some hotels give you a free day pass with the purchase of any spa treatment.
You can extend your stay on the islands by saving a bit of money on the hotel, so don't book a fancy suite. Besides air conditioning, the only other option to really consider is a location. You want to be central on the island or close to your favorite attractions, such as being on the beach or other activities.
---
4. Don't Spread Yourself Too Thin By Trying To See It All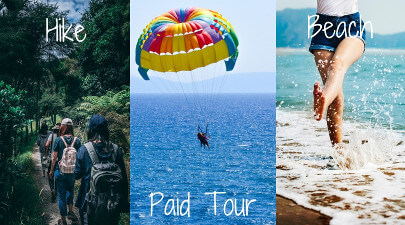 It's best to pick one region of an island to explore rather than drive around trying to see it all. We always recommend spending at least one week on one single island, and it is impossible to see everything a Hawaiian island has to offer inside that week. This rings especially true when you look at our repeatable recommended cycle of activities.
Day 1 "Active" - Do a hike to get the blood pumping.
Day 2 "Semi-active" - Do a guided tour to stay semi-active.
Day 3 "Rest" - Lounge on your favorite beach, get a fancy hotel pool pass or enjoy a spa to rest.
You can repeat this cycle of activities -- active to semi-active to rest -- exactly once during a seven-day visit. That means you have to pick two hikes, two tours, and two beaches, and there are way more than six attractions on any given island. Just remember to sprinkle luaus and nightlife on top of this repeatable cycle.
---
5. Choose One Island And Stay There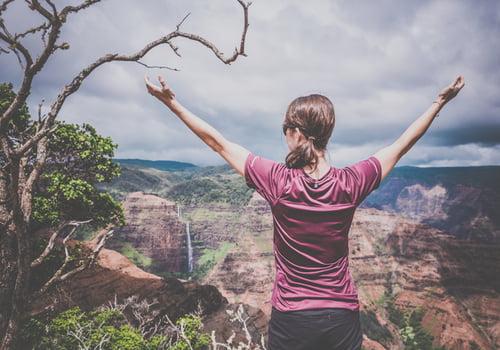 Hawaii is a chain of eight islands sitting in the middle of the Pacific Ocean. Two of the islands are off-limits and two others --Molokai and Lanai -- are generally reserved for locals. That leaves four heavily tourist islands: Kauai, Oahu, Maui, and Hawaii (ie. The Big Island).
Each of these islands is incredibly unique. You might find similar weather and a few similar landscapes on the islands, but each island is unique in its natural attractions. And each island has a personality of its own.
It's easy to get overwhelmed by the beauty of Hawaii with the urge to island-hop in order to see it all, but, if you look at the recommended activity cycle above, it's impossible to see just one island in a week.
We recommend spending at least a week on a single island and then you can pop over to another island if you have more time. Ideally, you'd split two weeks into two different islands. Otherwise, you can spend just a few days on your second island after spending an entire week on your first.
---
6. Make Sure To Book Your Tours Ahead Of Time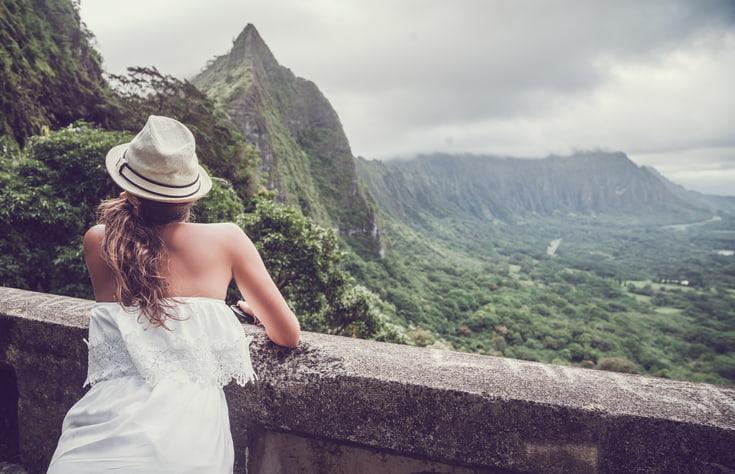 Hawaii receives nearly 10 million annual visitors from all over the world, and many of the abundant natural resources of the islands are free. You can walk right up to most beaches, hikes, and waterfalls without paying a dime.
Plus, the ocean is vast. Unfortunately, the seating on the boats that take you deep sea fishing, snorkeling, and diving are limited. That's why you need to book a few hours ahead of time. It'll make sure that you see everything that you want to see during your vacation.
Booking tours ahead of time does a few positive things for you. First, you know that you have a seat on that boat going out to Molokini Crater. You won't miss it. Secondly, it gives you an itinerary throughout the week.
It's easy to get on "island time" in Hawaii where your worries melt away while going with the flow. Unfortunately, it can make you relaxed to the point where you might not venture out to see anything on your wishlist. But a pre-booked tour will make sure you get off your behind.
---
7. Go Big On An Unforgettable Adventure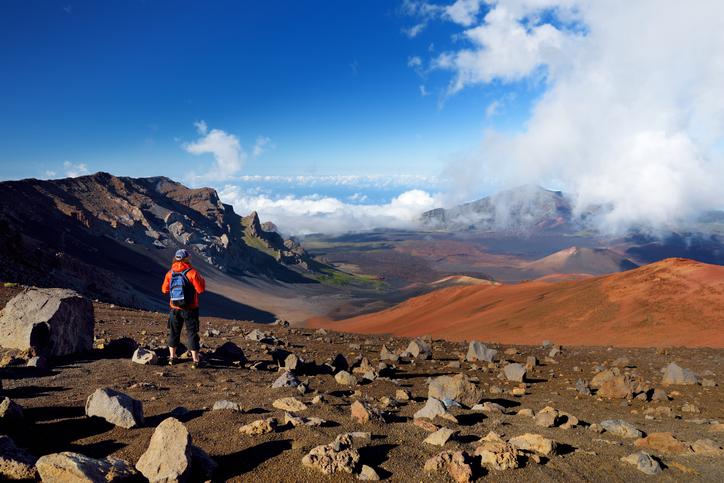 It's insane to think that you can boat out to the middle of the ocean, jump off and snorkel the top of an ancient volcanic crater. It's the tip-top of a former Hawaiian island that has sunken into the ocean, and you can experience the incredible array of underwater life on a tour to the Molokini Crater off the coast of Maui.
Hawaii is full of incredible natural wonders that offer up unforgettable once-in-a-lifetime experiences. On Kauai, you can helicopter into The Blue Hole to see the Weeping Wall inside Mount Waialeale; the rainiest place on earth. Big Island boats take you up close to lava pouring into the Pacific where it's growing the island by 40 acres per year. And you can dive with sharks or visit Pearl Harbor on Oahu.
You can make your Hawaiian vacation truly unforgettable with at least one big guided tour. As you can see, tours can take you to truly magical places that you'd have a hard time getting to yourself. Stay safe under the guidance of experts while adventuring to the limit.
---
8. Get Cultural With A Luau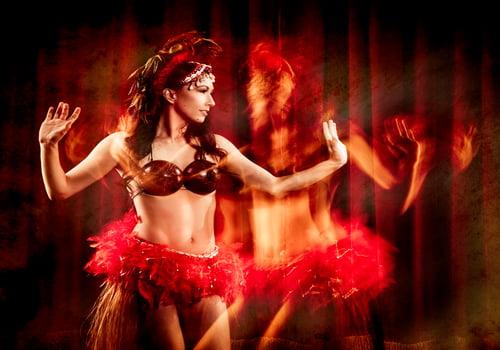 Luau has a long history of the Hawaiian islands. Ancient Hawaiians threw the celebratory feasts for the birth of children, for good harvests, and for weddings. The tradition continues today, and you can attend a luau in a beautiful natural setting.
Many hotels put on luaus, but you don't need to be a guest at the hotel to enjoy the feast. A good luau will cost you between $90 and $200, and it's an all-night celebration.
You might be able to find a luau in a traditional village or on other commercial properties. But a good luau will have an open bar included in the price while men in authentic Hawaiian garb pull a Kalua pig out of an underground oven called an imu. As the sun sets, you'll be treated to a massive buffet dinner with authentic Hawaiian dishes.
After dinner, the show starts. A host will explain the traditional dances that take place on a stage set against a dramatic backdrop. It could be a waterfall, a mountainous landscape or the ocean itself. And most shows end with a dramatic fire dance.
---
9. Don't Forget To Relax On A Beach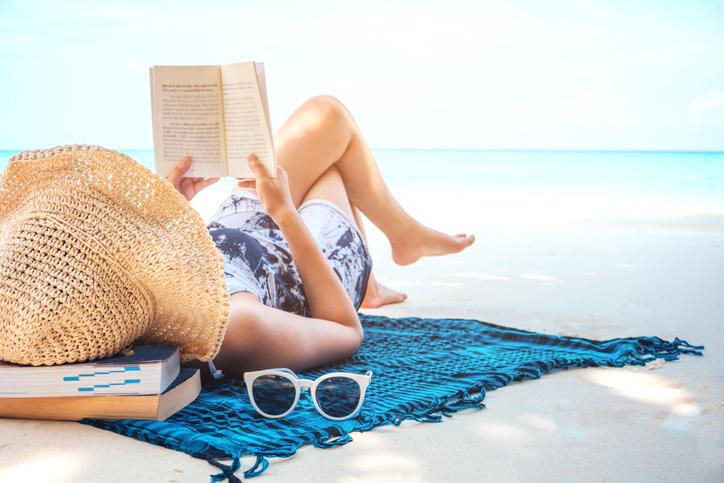 There are so many natural attractions in Hawaii that you could spend all your time driving and hiking. Slow down. After all, you're on vacation.
We recommend at least a week in Hawaii, and two of those days should be spent lounging on your favorite island's best beaches. It's a great way to get some sun, enjoy the crystal clear water and relax. It'll also help you get on "island time."
Just take a look around you. Do you see any of the locals in Hawaii rushing around? No. That's because they are on island time. Nobody is in a hurry, and everyone slows down to smell the roses, watch the whales breach off the coast and to have a chat with a friend.
---
10. Live Aloha And Protect Hawaii's Ohana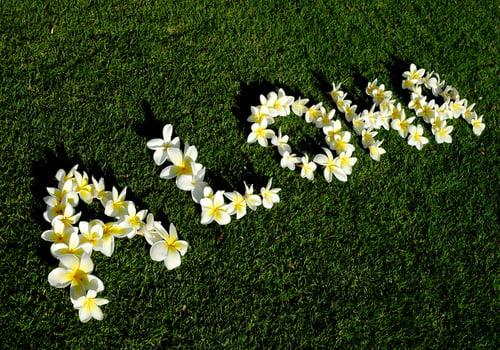 Aloha is a state law in Hawaii. It's the ancient belief that positive thoughts manifest a positive reality for everyone on the islands. It's the idea that no good deed dies. It simply expands and multiplies forever through the cosmos.
Aloha means hello and goodbye, but it also means love, compassion, and care. Locals live Aloha which means they are always there with a helping hand, and they are keen to sit down for a chat if you need a friend. Hawaiian Aloha, this abundantly positive love, needs to be protected. And you can do just that by protecting Ohana.
Ohana means family, but not in a mainland sense. Ohana extends to the entire community as the ancient Hawaiians believed that it took the whole island to raise a child. Everyone is family on the islands, and that's why locals refer to unrelated friends as Aunty or Uncle.
Ohana also means home. The island itself is Ohana and it is bursting with Aloha. So, on your next vacation to Hawaii, slow down, get on island time, and treat the locals and the island with respect in order to live the ancient Hawaiian beliefs of Aloha and Ohana.