What You Need to Know About Hawaii's Ground Transportation

Each of the touristed Hawaiian islands -- , , , and -- feature coastal roads that loop around. Each island also has a network of inland roads that meander through fields of volcanic rock, rainforests, lush countrysides, and dramatic mountainsides. And none of these islands, even Kauai, are small enough to see on foot or on a bike. You'll need some form of motorized transportation to see the majority of your favorite island.

Hawaii's on-island transportation is usually the third thing on your planning list behind flights and hotels. But, unlike flights and hotels, you have a plethora of options on the islands. We highly recommend picking up a rental car, but there are a lot of variables when it comes to planning your Hawaiian vacation. You just might conclude that you don't need one at all. Let's get into the details.

Renting A Car In Hawaii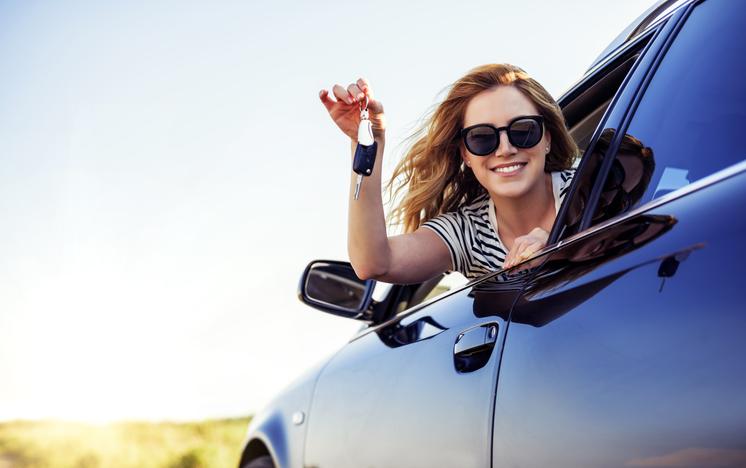 Hawaii sees nearly 10 million annual visitors from all over the world. That means there is a lot of demand for rental cars, and all the major American rental car companies have set up shop in Hawaii. They compete with each other for your business and to your benefit as rental car prices in Hawaii tend to be rather inexpensive. Of course, that comes with a caveat.

The bulk of Hawaii's 10 million annual visitors flock to the islands during school vacation days. June and December are the most popular months on the islands, so you're likely to run into big crowds. And with big crowds comes a big demand for rental cars. This will shoot the price of a rental sky high. That's why it's advisable to reserve your rental car as soon as possible no matter what time of year you plan to visit.

Making an online reservation guarantees that you'll have a car on the islands and it looks at a great price. The prices of rental cars rise the longer you wait, and the prices peak if you rent a car on the spot without a reservation. So get out ahead of it. Reserve your rental right after you reserve your flights and hotel. And unlike airfare, you can usually cancel a car rental, so reserve your rental first thing, even before your hotel and airfare in some cases.

Rental Car Requirements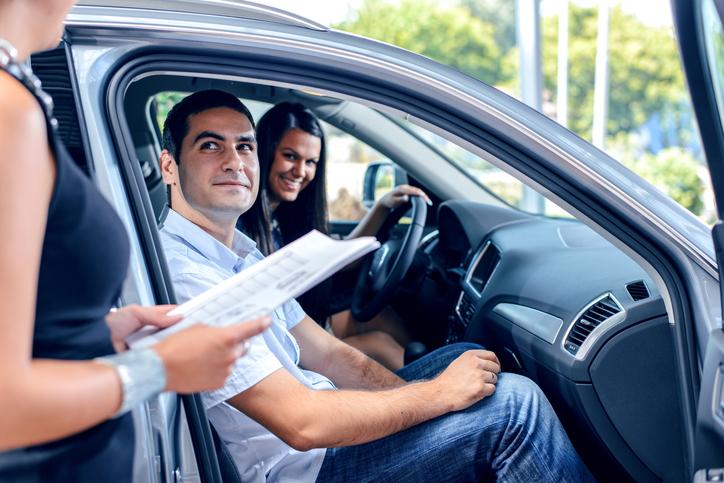 American rental car companies usually require you to be at least 21 years old to qualify for a rental. But, if you're under 25 or over 70, you'll probably face an extra surcharge per day. So, if you have someone in your crew who's between 25 and 70, it's best to put the rental car in their name.

You'll also need a major credit card in the driver's name, and the company will charge the card before you drive off the lot. Most rental car companies charge the cost of the rental plus an extra authorization hold. These holds can range from 15% of the rental charge all the way up to $300, and this money will not be available to you during your trip.

The hold will be refunded to you when you return the car safely, but it may take up to a week to process. This hold can be a big cost that eats into your vacation fund. Make sure to call your rental car company to understand how they hold works and factor the hold into your budget.

You don't need car insurance in order to rent a car. You can choose to buy the rental company's insurance for a daily charge, or your credit card may provide insurance for you. Most of the time, your credit card company will require you to decline the company's insurance to take advantage of their services. Make sure to call your credit card company to understand just how their rental car insurance works before signing the papers for your rental car in Hawaii.

Rental Car Damage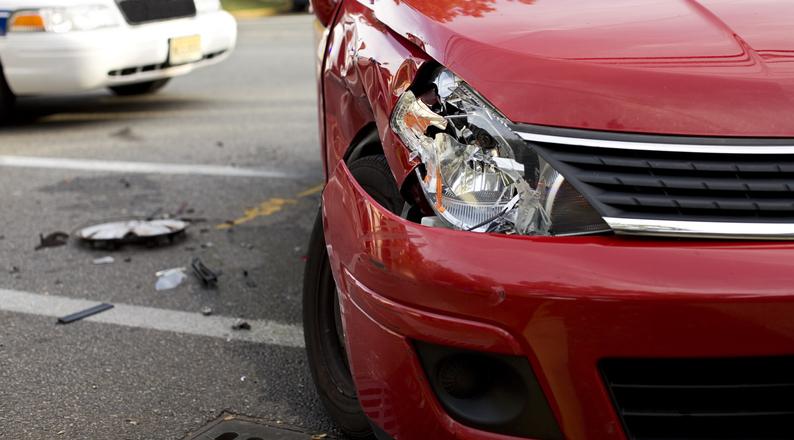 There are plenty of bumpy roads and dirt parking lots in Hawaii which puts your rental car at risk for damage. That's why you need to make sure you have adequate rental car insurance.

To protect yourself, make sure to inspect your rental car at the lot with an agent present. If you find any pre-existing damage, alert the representative and take a picture of the damaged area. Make sure to immediately email yourself the picture in order to get a timestamp.

Be sure to treat the agent well. After all, the rental car company employees are locals and they live Aloha. They certainly aren't out to gouge with false damage claims when you return the car.

Choosing A Rental Car And Costs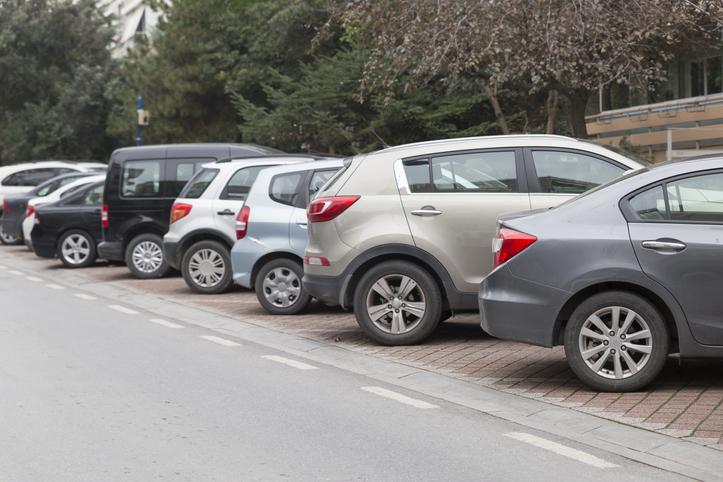 Most of the islands have very low-speed limits. Take the island of Kauai, for example. The highest speed limit on the Kuhio Highway which hugs the coast to wrap around the island is 50 miles per hour. So, you don't need to rent that Porsche.

Remember that gas on the islands can be much more expensive than the mainland, so it might be prudent to simply rent an economy car with good gas mileage. Just make sure it has air conditioning as most visitors find it difficult to adjust to Hawaii's humidity.

If you plan on trekking to remote areas of the island, or you want to drive out on the beach at Polihale, you'll want a 4x4 vehicle. Jeeps are a great option as they come with a convertible rag-top roof, but locals love pickup trucks that would allow you to fit right in. Also, it's legal in Hawaii for passengers to ride in the back of a pickup truck without a seat belt.

All told, a rental car in Hawaii will run you about $60 per day with insurance. But, in an odd way, rental cars save you money on the islands.

Why You Should Rent A Car In Hawaii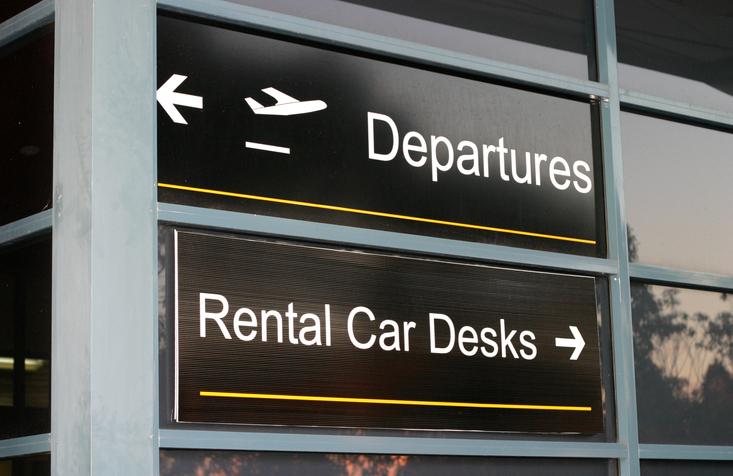 Right off the bat, renting a car at the airport allows you to avoid the cost of a ride to your hotel. Some hotels offer free airport transfers, but the majority of travelers will have to pay for transfers. Alternatively, you can hail a cab or order an Uber, but that costs money as well. Save yourself some money. Drive yourself to your hotel in a rental car.

And Hawaii is known for its towering hikes, cascading waterfalls, isolated rainforests, and multi-colored beaches. The vast majority of these natural attractions are absolutely free. You simply show up. But, if you don't have a rental car, showing up might be a costly problem.

Taxis and Uber run 24-hour services on the islands, but the cost of ordering a ride to each and every attraction can really add up. Renting a car not only allows you to get to these attractions easily, but you save time in the process. You don't have to wait for your Uber to arrive from the other side of the island.

You also might get stranded without a rental car. Flagging a taxi or ordering an Uber can be impossible in the more remote regions of the island. Your cell phone service may be blocked by a mountain, and you might find yourself thumbing a ride.

The only other non-rental car option is to pay for guided tours. Tours pick you up from your hotel to bring you around the island. We recommend that you do two or three tours during a week-long stay, but a daily tour will make your vacation prohibitively expensive.

A rental car will save you money as you drive yourself to Hawaii's abundantly free attractions. But, more importantly, it'll save you the most precious thing you have on the islands -- time.

Rental An "Island Beater"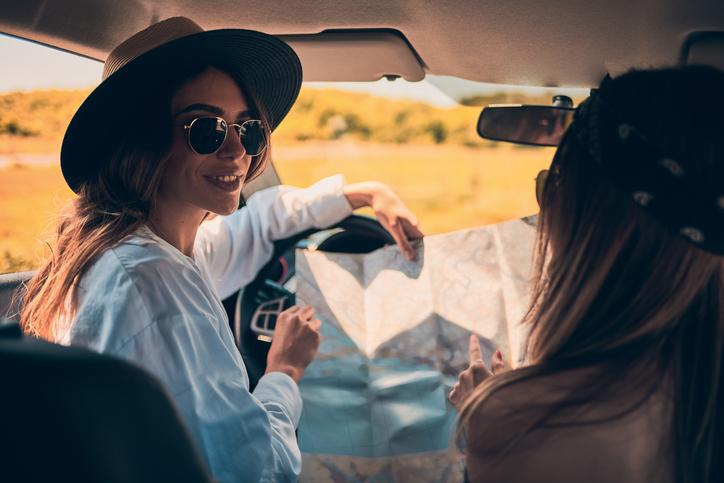 You can save a bit of money by renting an "island beater" from a local rental car company. Island beaters are older cars that have been beaten up by the island. Saltwater air has likely rusted the exterior, and the suspension has probably taken a banging on rural roads. If you don't mind driving an older, beat-up car, then you can reach out to one of these companies.

Keep in mind that you're unlikely to receive a car with air conditioning, but you will save a ton of money on the rental car price. You'll also have some peace of mind driving around the island. It's not like you can do more damage to the vehicle, and would-be thieves are unlikely to target such a beat-up car.

You'll just have to figure out how to get to the rental car office. Very few of these local rental car companies operate at the airport, so you'll have to transport yourself to the office. You can shuttle to your hotel, check-in and then Uber to the office, or you can Uber to the office straight away. And you'll have a similar transportation conundrum in Hawaii when it comes time to return the vehicle.

Scooters and Motorcycles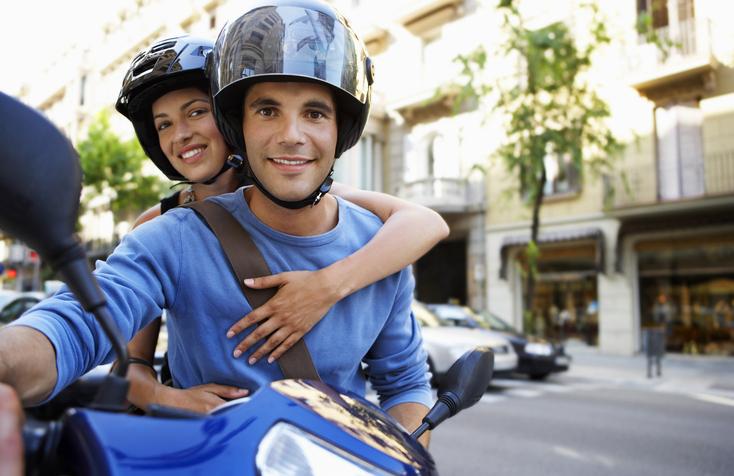 Scooters are abundant on the islands. After all, they are an idyllic way to cruise around the islands. You get unobstructed 360-degree views on a scooter while the warm air flows rush past.

The state of Hawaii considers any scooter with an engine size of 50cc's or less to be a bicycle. The state also calls these low-power scooters mopeds. And you won't find a license plate on these mopeds. You'll only see a bicycle registration sticker where the license plate should be.

Since a moped is considered a bicycle, you don't need a motorcycle license to rent one. You'll only need a valid driver's license. But these small scooters only have the power to go about 30 miles per hour which may make you feel uncomfortable on high-speed roads.

You can get around the islands on a low-powered scooter. Ride regularly on roads with a speed limit of 30 or less, and ride off to the shoulder to allow cars to drive by on higher speed roads. It isn't the safest way to get around the island, but it will save you quite a bit of money.

You can rent a moped for as low as $25 per day, and these low-powered scooters get 80+ miles per gallon. That means you won't be paying a whole lot for gas when it comes time to return the bike, but you'll have a bit of a logistics problem getting the bike in the first place.

You won't find any scooters at the airport. You'll have to Uber or taxi to the scooter rental office. But some scooter companies will drop the bike off at your hotel for an extra charge. This is a convenient option for those with a free hotel shuttle from the airport.

Of course, if you have a motorcycle license, you can rent a much more powerful scooter that is capable of going to the island's top speed limit. And you just might be able to find a powerful motorcycle for rent, as well.

The Exception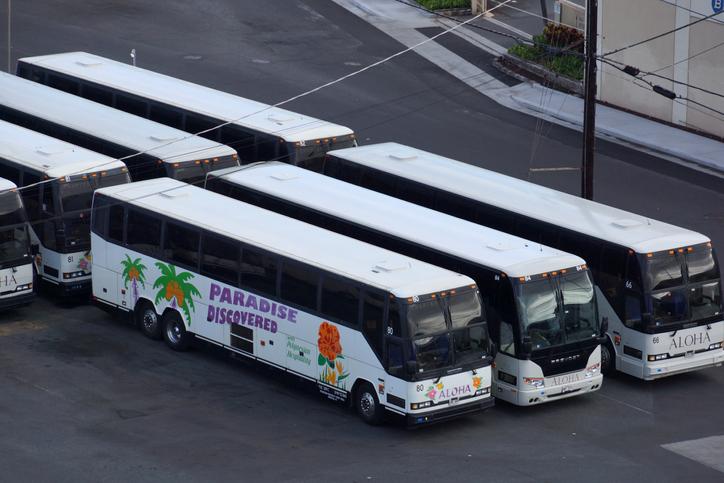 We obviously recommend that you rent a car on the islands, but there is one place where we do not recommend a rental car. The city of Honolulu features big city traffic and plenty of parking restrictions. Your hotel may even charge for parking. But Honolulu has an extensive public transportation system while taxis and Uber work well in the compact urban area.

Bus services are limited on the islands of Kauai, Maui, and The Big Island, and they are nearly non-existent on Molokai and Lanai. The bus systems in the outlying islands are geared more towards locals and their work schedules. They aren't exactly tourist-friendly.

But the bus system in Honolulu is extensive. It can take you just about anywhere you need to go to the city, and you don't have to worry about driving in the city's world-famous traffic or finding a parking spot. You can even use the DaBus2 app to make sense of the city's public transportation system.

You can always choose to stay a few days in the big city of Honolulu without a car before renting a car to drive to the more remote north shore. It'll save you a bit of money, a lot of hassle, and a good chunk of time. And time is the most important resource you have on the Hawaiian islands.