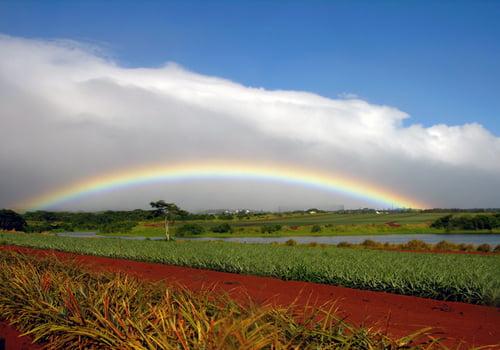 Modern Hawaii was exploited for its climate. Sugar cane and pineapple were two tropical treats that grew wild on Oahu, and wealthy agricultural companies flocked to the islands to profit from the sweetness. Many of these farms were located in the heart of Oahu, including the now-famous Dole Plantation.
The Dole company does not commercially grow pineapple on Oahu any longer, but the Dole Plantation still stands. And you can visit the site of this former pineapple plantation to learn about the agricultural history of Hawaii.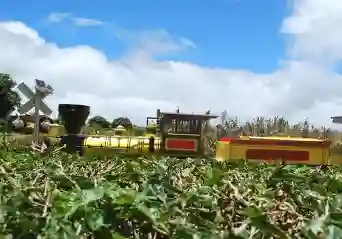 But the plantation isn't just a cut-and-dry museum. The grounds are fun for the whole family. You can enjoy the Pineapple Express Train Tour which takes you through the history of the island on a antique train, or you challenge yourself in the pineapple garden maze. The maze has been carefully carved out of tall bushes, and you can race your friends and family to the center of the pineapple shaped course.
The plantation is open daily from 9:30 a.m. to 5:30 p.m., but the tours stop operating at 5:00 p.m. And, since the plantation sits right in the middle of the island, you can make the Dole Plantation a pit stop on your journey to turtle beach, world-class surfing, ocean cliff jumping, shave ice and the north shore's laid-back country feel.