There's something romantic about boarding a plane without a care in the world. You touch down, step off the jet and just let fate take over. You may have visions of an unplanned Hawaiian vacation where you make friends with locals, swim underneath hidden waterfalls and party at the island's best local bars with your new friends.
This is how the most epic travel stories are made, right?
You may have heard a friend talk about this style of "anything goes, caution to the wind" travel as if it's the best thing in the world, and they may even be telling the truth. But they probably got lucky that one time. Because the chances of having a maximized and unforgettable Hawaiian vacation while winging it are slim. .
Hawaii is an abundant outdoor playground with a myriad of available activities. Some like to take it slow while relaxing on white-sand beaches Others like to "nerd out" to delve into the 50th state's unique history and culture. And others like to get dirty by challenging themselves on the islands' most unforgiving and remote hikes.
Simply put -- Hawaii is a choose your own adventure story that's waiting to be told.
The chances of you just happening upon the right adventures -- the adventures that suit your particular tastes -- are slim, and you're just as unlikely to make the kind of friends that share your unique tastes. Yes, the islands live Aloha, and you're bound to make friends, but what are the chances they also know about King Kamehameha's life-changing rule?
If you're flying from the east coast, then you'll be in the air for 12 hours in order to get to this tropical paradise. And those flights aren't cheap, so you're going to want to maximize your Hawaiian vacation because it's a huge investment in time and money. You'll want to do a bit of research to craft your own unforgettable vacation that will bring you to the places, adventures, and people that suit your particular tastes.
Take control. Don't let the universe decide. Here's how:
---
First -- Pick Your Island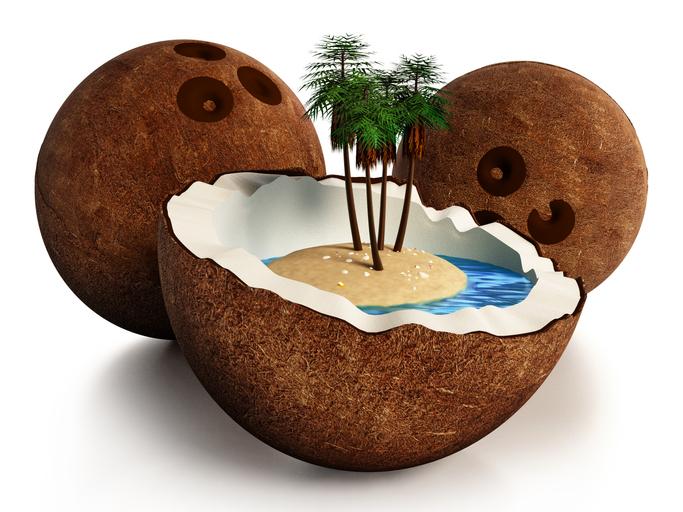 This is where the choose-your-own-adventure story begins. Each of Hawaii's islands is incredibly different, though they share some similarities. You can't really go wrong with this choice, but you're certain to like one island over all the others. There are countless articles about the differences in the islands on this site, but here's a crash course.
Eight islands make up the state of Hawaii, and they sit in the middle of the Pacific Ocean in a southeast-to-northwest streak. Two of these islands -- Niihau and Kahoolawe-- are off-limits to tourists. Two others -- Molokai and Lanai -- are barely visited and lack tourist infrastructure. That leaves the big four -- Kauai, Oahu, Maui,and Hawaii -- as the "touristed islands."
---
Kauai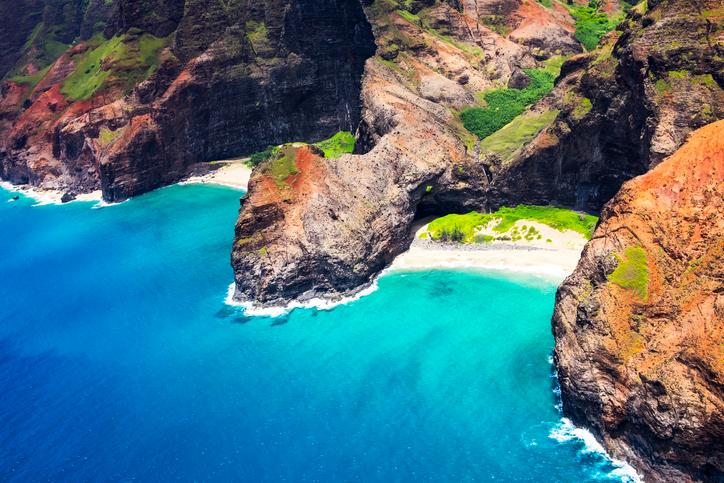 is The Garden Isle. It's the oldest island, and it's also the greenest. Fruits and vegetables grow wild here because it is sparsely populated. You won't find any semblance of a city because the island's government has outlawed the construction of any building taller than a palm tree. And the island's nightlife shuts down around midnight.
The Garden Isle may be the most naturally stunning island in the state. Mount Waialeale, the island's central dormant volcano, is the rainiest place on earth, and the water that falls into its crater forges the only navigable rivers in Hawaii. The west coast of the island is dominated by the Na Pali Coast and Waimea Canyon, which has been dubbed "The Grand Canyon of the Pacific." The island is also home to Hanalei Bay surrounded by rainforests and misty mountains, as well as Poipu which features stunningly blue water and reliably great weather.
Conclusion -- Kauai is for the outdoor lover who likes to hike early only to come back to the hotel for a filling meal, a drink, and an early night's sleep in order to do it all over again.
---
Oahu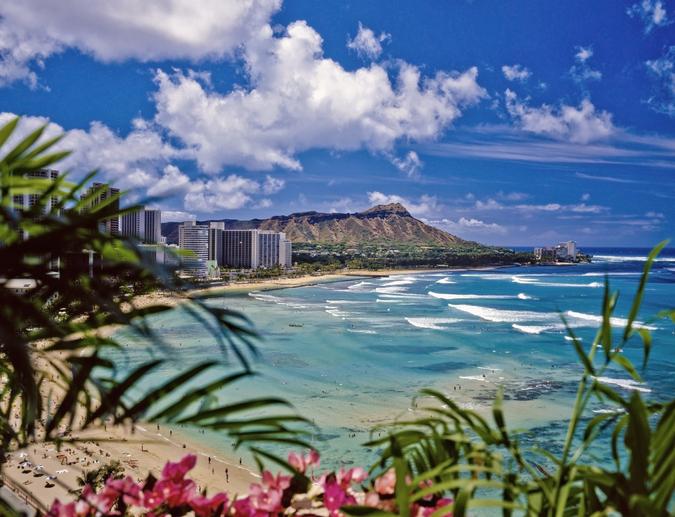 This is the cultural, political and economic heart of Hawaii. Oahu is home to Honolulu; the state's largest city. And it's this city that has earned the island the nickname "The Gathering Place."
It's a fitting nickname because most of Hawaii's 10 million annual visitors will walk through Honolulu's international airport at some point during their trip. And they come to Oahu to enjoy the amenities of a big city, lounge on the world-famous Waikiki Beach and to visit the somber Pearl Harbor. The city also has the state's best nightlife.
Some tourists manage to escape the city for the much more laid-back north shore. Driving to the north shore takes you past the Dole Plantation which is a relic of Hawaii's sweet agricultural history. And the north shore is home to some of the best surfing on earth during the winter months, and those epic waves make Oahu home to the annual world surfing championships.
Conclusion -- Oahu is for those who want all the amenities of a large American city as well as popping nightlife and hip beaches. Although, some are drawn to the laid-back nature of the north shore.
---
Maui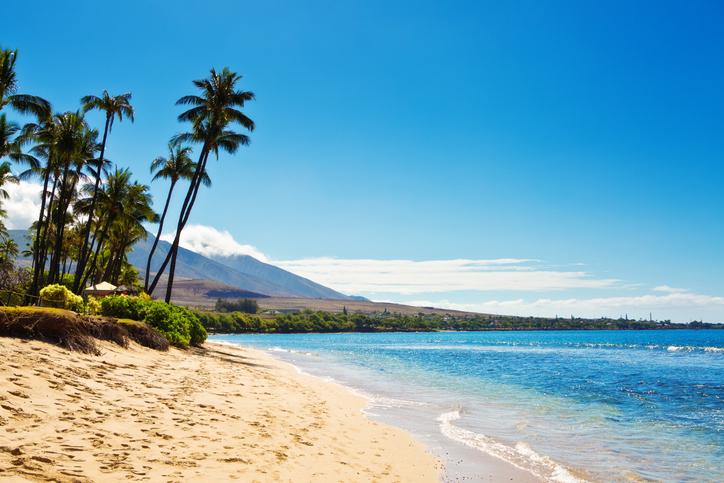 is for lovers. This island has gained a reputation for being Hawaii's most romantic island due to its exclusive beach-side resorts, the abundance of white sand and its reliably beautiful sunsets.
Look at a map of Maui and you'll discover that it's actually two islands fused into one. The smaller western island is where you'll find whaling stations that have morphed into an assortment of romantic resort villages. The larger eastern island is home to Haleakala, its colorful crater and the Road to Hana.
You can choose to look for secluded beaches with a loved one, or you can take the family on an adventure to the Road to Hana and Haleakala. And Maui is also home to one of the best snorkeling spots on earth -- Molokini Crater. This is the summit of a long-dead volcano that has sunk into the ocean to create a stunning lagoon full of coral, fish, and turtles.
Conclusion -- Maui is for lovers. It's also for families looking for relaxed resorts and convenient adventures on the Road to Hana, inside Molokini Crater and atop Haleakala.
---
Hawaii "The Big Island"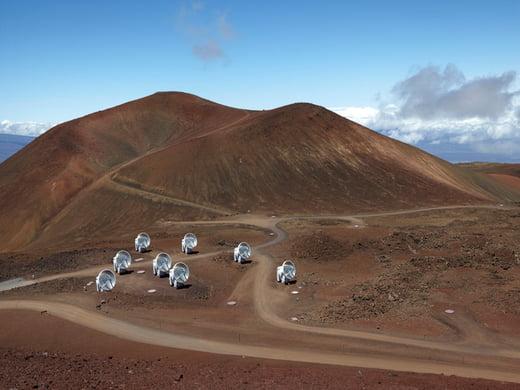 The has earned its name. It's big. It's so big that it continues to grow by 40 acres per year as the ever-flowing Kilauea pours molten rock into the cooling Pacific to forge new land. It's so big that it contains 10 of the world's 14 different climate zones. And it's so big that it's home to the largest mountain on earth.
Mauna Kea stands more than 33,000 feet tall when measured from the ocean floor. Just the top 13,000 feet poke out of the water to create the island. On its long, slow slopes, you'll find abundant coffee farms, and, on its summit, you'll find international observatories gazing into the cosmos through one of the darkest skies on earth.
You may not be able to perceive all 10 of the island's unique climate zones, but you will be able to see the difference between the two sides of the island. The west coast is where you'll find Kona sitting in a field of glassy, hot, dry, sharp volcanic rock. Hilo sits on the east coast in the midst of a rainforest surrounded by waterfalls and rivers.
Conclusion -- The Big Island is for those who want it all, including Hawaii's only flowing lava, and who are willing to drive all over the island for it.
---
Second -- Choose a Length of Stay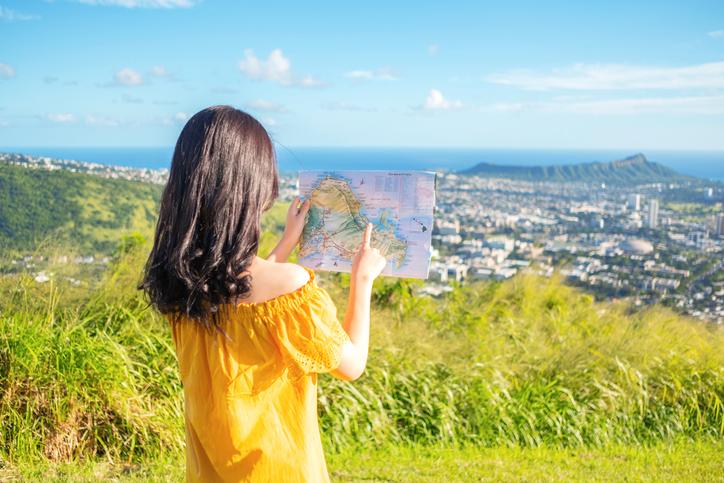 We always recommend that you stay at least one week on a single island during your Hawaiian vacation. We do not recommend island-hopping unless you have more than a week to spend in Hawaii. So, if you have 10 days on the islands, spend seven days on your favorite island before heading over to see the highlights of your second-favorite island with the last few days. As you'll see below, it's very difficult to see everything one island has to offer in just a week.
---
Third -- Book Flights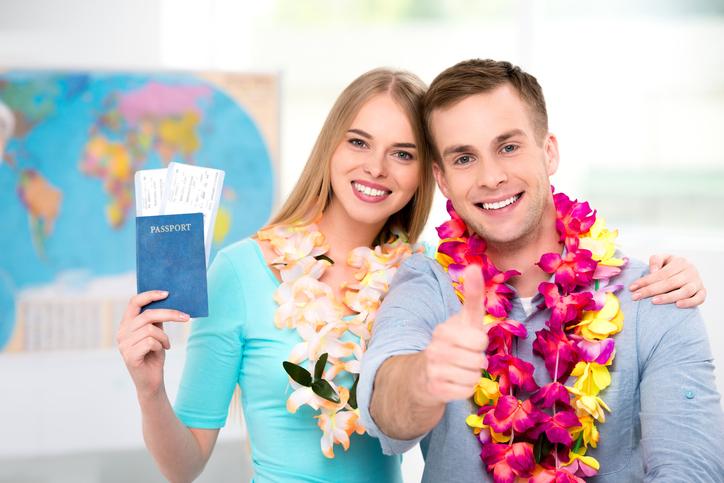 Here's where you're really going to want to buckle down with some planning. The cheapest flights to Hawaiican usually be booked about 70 days before departure, but your travel plans need to be flexible in order to score the best prices. And you'll want to get the most affordable airfare because it'll save you money. Money that you can put towards extending your stay, booking a helicopter tour or upgrading your hotel.
Block off a period of time that you're willing to fly to Hawaii. This should be at least three weeks on the calendar, and you're going to want to be flexible inside those three weeks. Then, 70 days before the blocked-off period, begin scouring the internet for the best airfares.
A good price for a round-trip ticket from the east coast is going to be $600 to $900. From the west coast, you're looking at $300 to $600 for a round-trip fare. So, if you find a good price in this range, book it.
You'll notice that it's usually cheaper to fly on Tuesdays and Wednesdays, so don't be shy about booking a Tuesday-to-Tuesday trip. Then, after you've booked, it's time to call work to get the time off.
Here's a pro tip -- Federal law states that you have 24 hours from the time of your booking to cancel or change your flight for free so long as you've booked at least seven days ahead of time. That means you can continue to scour the internet for better airfares for 24 hours after booking. Find a better flight? All you need to do is cancel your old flight for a refund before booking the new one. And then the 24-hour window begins again. Repeat this process until the window closes, and you're locked into a fare.
---
Fourth -- Book Accommodation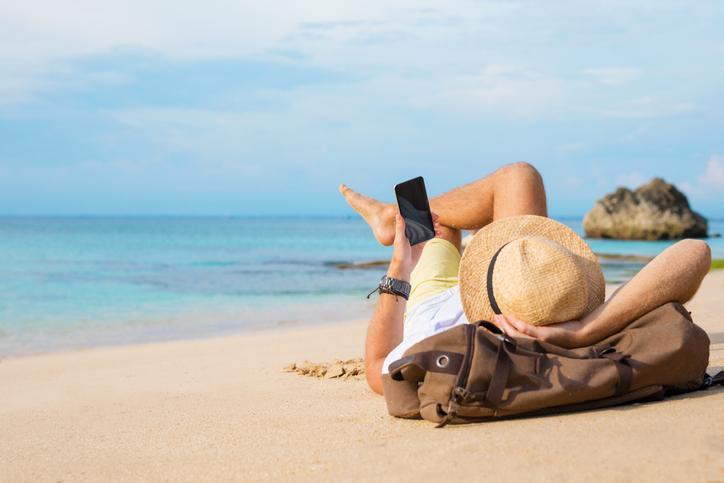 There are a wide variety of accommodations in Hawaii that range from rustic campsites to home shares to budget hotels to luxury resorts. But, if you're like most travelers and are on a budget, we recommend getting the most affordable hotel with air conditioning. The Hawaiian heat and humidity can make it difficult to sleep for many mainland visitors.
Electricity on the islands is rather expensive, so air conditioning is not a standard amenity like it is on the mainland. Make sure to read the fine print to know for sure if your room will be cooled. And also look out for those pesky resort fees that can unexpectedly add to the price of your stay at the check-in desk.
You don't really need a hotel on the beach unless you really want one (you can always drive yourself to the best beaches), and you don't even need to stay at a luxury resort to enjoy world-class amenities. You can always buy a day pass to your island's best resorts which grant you access to gyms, pools, hot tubs, spas and saunas. You just have to pack up at the end of the day to head back to your hotel.
Remember that Hawaii is your playground. Your room is just a box where you keep your stuff while you explore. All you really need is air conditioning. That is, of course, unless you envision a pampered vacation with world-class amenities at your fingertips. Then go for the gold by staying at a high-end resort.
---
Fifth -- Pick a Cadence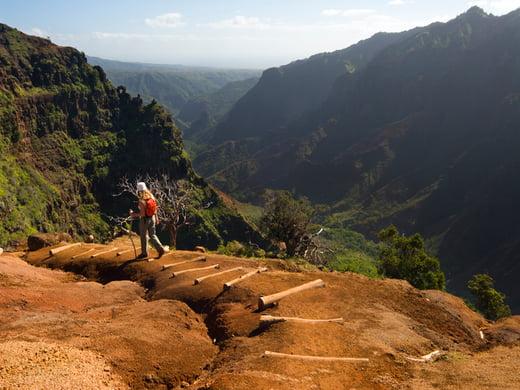 This is very important, and it is often overlooked. An unforgettable Hawaiian vacation is a fusion of activity and relaxation, but you don't want too much of either one. You'll be sore for weeks if you choose to stay active for seven days straight with Kauai's most challenging hikes, but you'll feel like a blob on the plane ride home should you lounge on the beach for a week.
It's important to cycle your vacation with activity and rest so that you look forward to both during your stay. Here's the repeatable cycle that we recommend:
Day 1 "Active" -- Get the blood pumping with your favorite hike.
Day 2 "Semi-active" -- Stay a bit active with a guided tour to an otherwise inaccessible part of the island.
Day 3 "Relax" -- Recuperate in a spa, on your favorite beach or by the pool.
Feel free to sprinkle culture, luaus, and nightlife on top of this activity cycle. But, as you can see, this cycle can only be repeated once during a seven-day stay. Your first day will be for you to get acclimated to the islands, and then you can repeat this cycle starting on the second day only to end with a day relaxing before you board your plane.
This means that you'll only be able to pick two hikes, two beaches, and two tours during your vacation. While that's a whole lot of exploration and activity, it doesn't even begin to scratch the surface of what a single Hawaiian island has to offer.
And herein lies the importance of planning over winging it -- with such limited time and opportunity, why would you leave your activities to chance?
Now, you don't have to follow this cycle to the letter, but you should plan a vacation that varies activity and rest. It'll give your time on the islands a nice rhythm, and the disparate activities will keep you looking forward to more.
---
Sixth -- Create Categories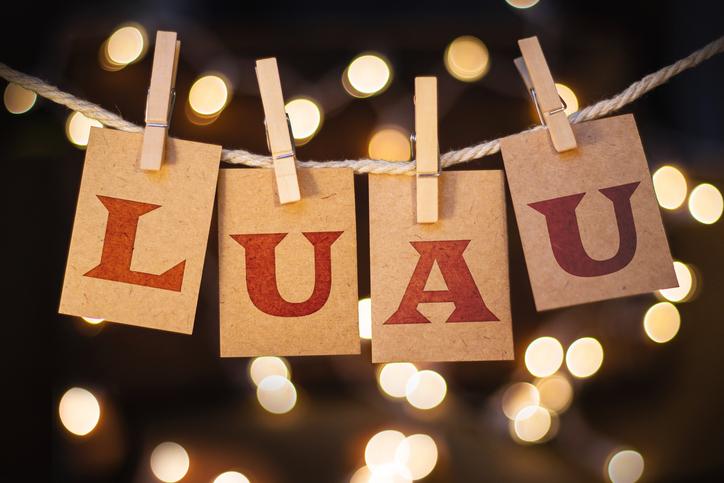 You have picked your island, you know your length of stay and you have a cadence picked out. Now you can begin to make categories for research. Let's use the repeatable cycle for a one-week trip above.
Day 1 "Active" -- Hike.
Day 2 "Semi-active" -- Tour.
Day 3 "Rest" -- Beach.
Day 4 "Active" -- Hike.
Day 5 "Semi-active" -- Tour.
Day 6 "Rest" -- Beach.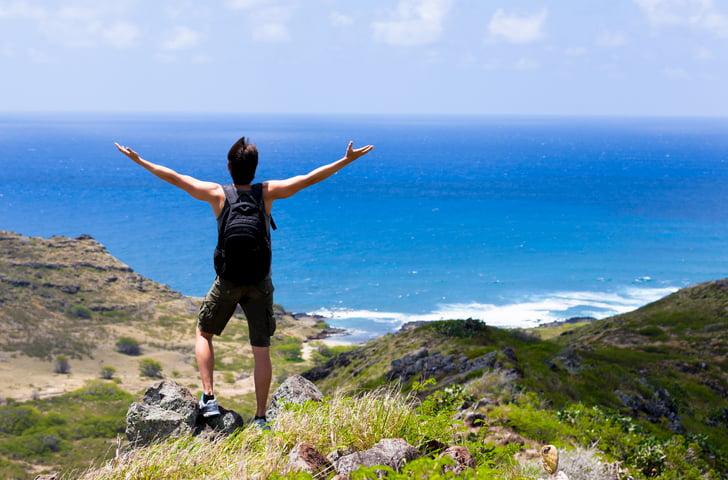 This gives you two hikes to research as well as two tours and two beaches. These are your main categories:
2 hikes.
2 tours.
2 beaches.
But a Hawaiian vacation is much more than this small list. You'll also want to attend at least one luau at night, especially if it's your first time visiting the islands. So, let's add that category:
2 hikes.
2 tours.
2 beaches.
1 luau.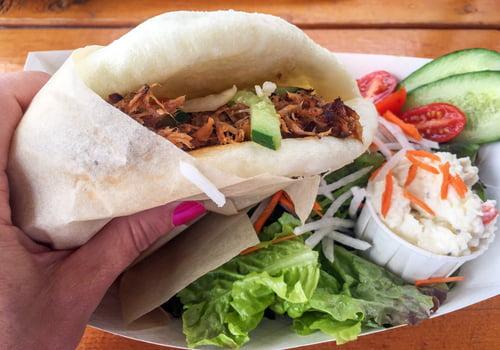 You'll also want to eat some delicious Hawaiian food, so you'll have to research the best restaurants. To make the meals a highlight, let's research two amazing dinners to cap off your relaxing beach days.
2 hikes.
2 tours.
2 beaches.
1 luau.
2 amazing dinner restaurants.
And what's a vacation without a few drinks. You're going to spend a weekend on the island during a seven-day stay, so let's add one nightlife night worth of research looking for the best bar near your hotel:
2 hikes.
2 tours.
2 beaches.
1 luau.
2 amazing dinner restaurants.
1 best bar in your area.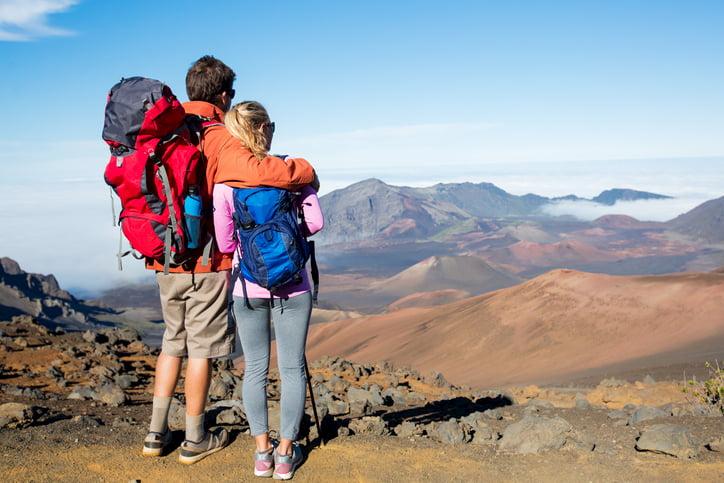 Now, you might want to swap out a day on the beach with a morning in a spa and an afternoon shopping. Here's how that looks swapped out:
2 hikes.
2 tours.
1 beach.
1 luau.
2 amazing dinner restaurants.
1 best bar in your area.
1 spa.
1 best store for shopping.
These categories can go on forever, but research becomes a lot easier when you break it down into bite-sized pieces. Of course, you can skip all of this daunting work (sometimes vacation planning can feel like a full-time job) by outsourcing your research to a travel agent. An experienced travel agent will know right where to send you during your vacation after an interview to get to know you.
---
Seventh -- Research, Book & Create A Plan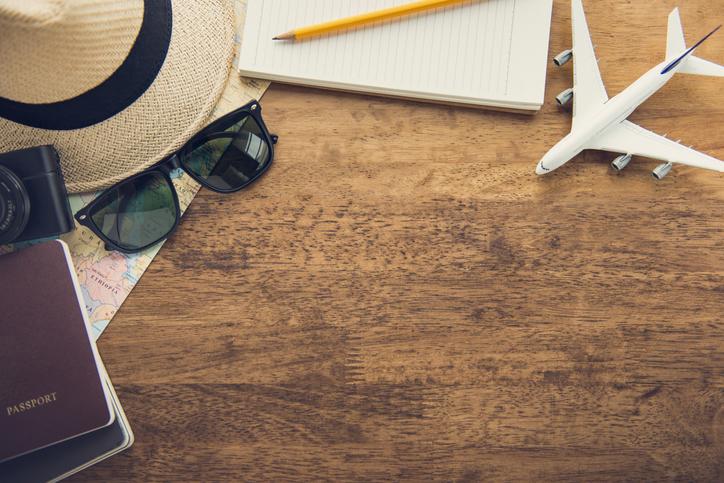 You have your categories, and now it's time to research. You're probably not going to be able to research your whole trip in one sitting, so you're going to have to prioritize your planning. You should always begin with the tours because they tend to sell out in advance, and then you'll have to move on to the restaurants because you may have to make a reservation. Same with any spa treatment or luau.
But you can take your time on research for the beaches and hikes. Most beaches and trails do not have a capacity limit so long as you go during the right time of the day. You just need to pick your favorite spots before landing in Hawaii.
Booking your toursand restaurants will give you a great outline of your trip. You can then fill in the hikes, beaches, spas, and nightlife. A beautiful and unforgettable Hawaiian vacation should quickly come into focus, and you can be confident that you've picked the activities and locations that suit your personal tastes.
You've effectively chosen your own adventure. Take that, universe!
---
Eighth -- Stay Flexible & Enjoy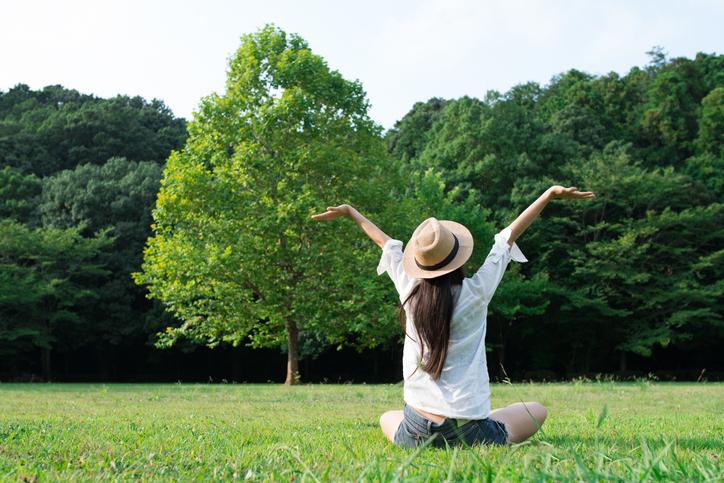 Nothing is set in stone during a trip. Flights can be delayed, tours can be canceled and you may even experience inclement weather. But don't fret. You've done a ton of research, and you're armed with knowledge. The knowledge that will help you roll with the punches should mother nature start to swing haymakers at you. Heck, you might even experience a massive volcanic eruption that grounds all planes during your stay (if this scares you, then you may want to look into trip insurance).
But you know what you want, you know all about your favorite island and you'll make the best of it come what may. The same can't be said for those who just wing it.