If you've never been to Hawaii, you probably have visions of white sand beaches, swaying palm trees and hula girls. You just might find that dreamed-up image at a beachside luau, but there's so much more to the Hawaiian islands. There are rivers of flowing lava that pour into the ocean to create hissing clouds of glass, towering cathedral cliffs that reach into the ocean like the talons of a massive dragon and an underwater world waiting to be discovered inside the crater of a sunken volcano.
These once-in-a-lifetime natural wonders are scattered over four touristed islands that each have their own distinct personalities. Kauai is the Garden Isle. It's sleepy, lush, wet and full of natural wonders perfect for the outdoorsy types. Oahu is home to Honolulu with its big city amenities, towering resorts, and crackling nightlife. Maui is for lovers with perfect beaches, small resort towns and the Road to Hana. Hawaii is the Big Island, and it continues to grow. Hot flowing lava pours into the ocean to expand the island by 40 acres per year.
Each of these islands deserves at least a week of exploration. As you'll soon discover, a week is not enough to see everything a single Hawaiian island has to offer. Meanwhile, vacations less than seven days are doable, but it can be a blur if you don't plan correctly. Here's how to do each length of stay.
---
Budget Concerns: How Much Is a Vacation To Hawaii?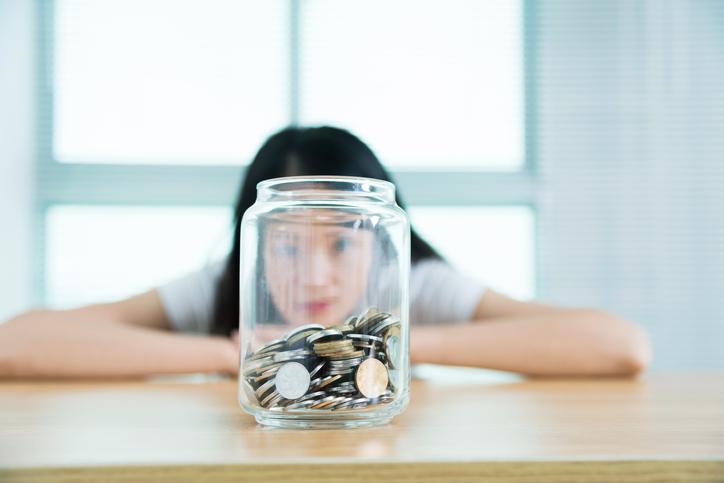 It's pretty obvious, but you can stay longer if you save money on the essentials like flights and accommodation. You don't want to be left wanting more when you leave the islands, so saving money upfront will allow you to extend your trip to see all of the sights.
People wonder how much a vacation to Hawaii is and it varies depending on different variables. When it comes to flights, it's important to stay flexible. It's cheapest to book your flights 50-70 days ahead of time, so pick a month on the calendar when you'd like to visit Hawaii. Start scouring for the best prices 70 days before your chosen month arrives. And don't be afraid to vacation during the winter or the "rainy" season. Winters in Hawaii are nearly as hot as summers, but the humidity generally builds throughout the day which leads to a quick shower in the afternoon. It generally does not affect your activities and can even be quite refreshing.
And you don't need a whole lot out of your hotel. After all, the island is going to be your playground. It's essential to have air conditioning because many mainlanders find the Hawaiian humidity challenging, especially when you lay down to go to bed. Other than that, you just need free parking for a rental car and a decent location. You don't need to overpay for a room that you're going to leave for outdoor activities every day.
---
48-hours To A Few Days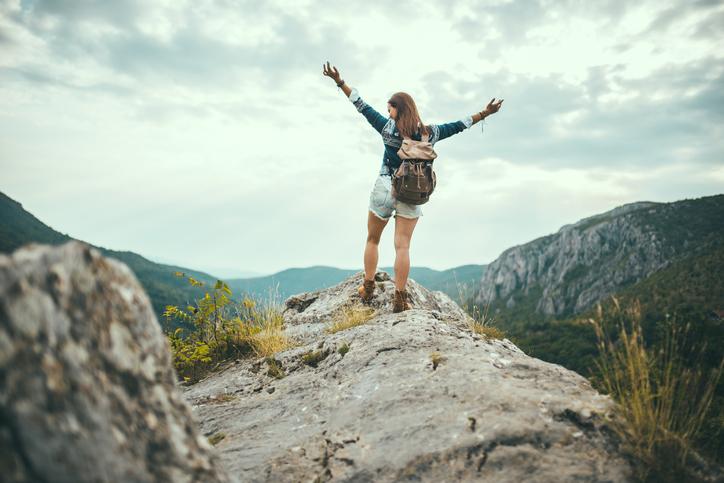 As you consider how many days to stay in Hawaii take note, a 48-hour stay on the Hawaiian islands could be quite hectic. A flight from the west coast is about six hours, so, saying you land at noon, you'll have to get on another long flight back to the mainland after just two nights of sleep. And getting to and from the airport will eat into your time on the island. Essentially, a 48-hour stay gives you one whole day on the island. It's possible but not recommended.
We recommend at least a week and one island per seven days, so two days is pushing it. We also recommend a holiday cadence that looks something like this:
• Day 1 - Adventurous hike to get the blood pumping.
• Day 2 - Stay semi-active with a guided tour.
• Day 3 - Lounge on your favorite beach and get a spa treatment to recuperate.
You can cycle through this cadence -- active to semi-active to recovery -- just twice during a week-long trip. Remember, the days you fly might not be full days on the island, so you can cycle through the cadence only once on a five-day, four-night trip. Anything less than five days will have you active from the time you land to the time you leave. You might return home even more exhausted than when you left.
But, if you have to compact a Hawaiian vacation into a time frame of less than a week, it's important to:
1. Stay focused on just a few activities or attractions.
2. Choose one area of interest on one island.
3. Make the most out of your short time with guided tours.
Diversifying your short trip with a variety of activities, or trying to see all of the island's attractions, will have you crunched for time and that goes against everything Hawaii stands for. You'll notice the locals are on "island time" where nobody is in a rush. You'll also need to narrow your focus to one area of one island as each island is too big to explore during a whole week. And you can see more through the efficiency of guided tours. You don't have to waste time trying to find the trailhead, the prime snorkeling spot or that hidden waterfall. An experienced guide will take you there with no wasted time. After taking these factors into consideration you'll never wonder how many days in Hawaii is the right amount as a little less than a week was the perfect vacation for you.
---
One to Two Weeks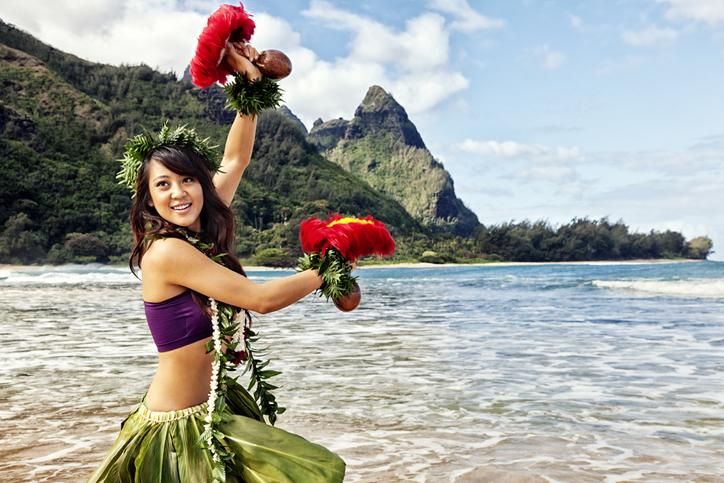 This is the ideal time frame for a Hawaiian vacation. It gives you just enough time to see everything that you might want to see on just one island. That's right, you should fight the urge to island-hop unless you have more than a week to spend in Hawaii as each island requires at least seven days of exploration.
As stated above, the recommended cadence for an unforgettable Hawaiian vacation goes like this:
• Day 1 "Active" - Adventurous hike to get the blood pumping.
• Day 2 "Semi-active" - Stay semi-active with a guided tour.
• Day 3 "Rest" - Lounge on your favorite beach and a spa treatment to recuperate.
Feel free to sprinkle in a luau or some nightlife on top of this three-cycle in order to get the most out of your visit. This cycle, trending from active to semi-active to rest, can be repeated twice during a week-long single-island visit. Remember that your travel days -- the days where you fly in and out of Hawaii -- may not be full days for activities. Don't be afraid to take some time the day you land to simply get acclimated to the humidity, the new time zone and to get on "island time." Leave all your rushed anxiety at home, and then you can start the cycle on day two.
Let's put this cycle through a single-island test on Kauai. It might look something like this:
• Day 1 "Active" - Hike the eight-mile Hanakapiai Falls Trail on the Na Pali Coast.
• Day 2 "Semi-active Tour"- Take a kayaking tour to Secret Falls on the Wailua River.
• Day 3 "Rest" - Lounge on the sand in Hanalei Bay then get dressed for a luau.
• Day 4 "Active" - Hike the eight-mile Alakai Swamp Trail to the North Shore Viewpoint.
• Day 5 "Semi-active Tour" - Catamaran tour of the Na Pali Coast and some nightlife.
• Day 6 "Rest" - Picnic and watch the whales at Polihale Beach State Park.
That's one full week's worth of activities and it doesn't even scratch the surface of what can be discovered on Kauai. You can still skydive, explore Waimea Canyon, take a helicopter to the Blue Hole, hike the world-famous Kalalau Trail, snorkel Tunnels Beach, swim at Queen's Bath, bodysurf at Brennecke's Beach or lounge on Poipu Beach. The itineraries and possibilities are endless.
As you can see, a week gives you just enough time to see the highlights of a single island, but you determine the highlights. You can sit down to comb through blogs in order to do the research, or you can simply use this website or talk to a travel agent.
It's advisable to island-hop only if you have more than a week on Hawaii, and you might be able to squeeze in two island's worth of highlights in two weeks. But, of course, it'll come down to budget. That's why it's important to save money upfront on the flights and hotels which will allow you to see more.
---
More Than Two Weeks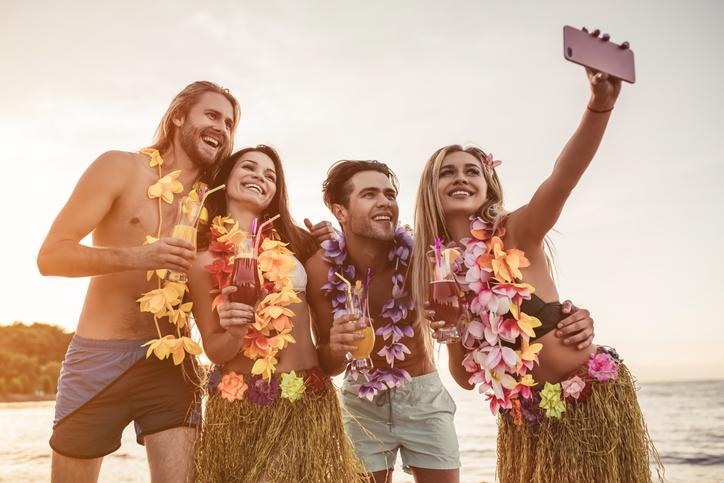 How many days in Hawaii is considered too many? Is more than two weeks, too much? You'll be able to see a lot with more than two weeks on the islands, but it's still recommended that you set aside one week per island. With this much time to spend in Hawaii, you can simply root down in your favorite area on your favorite island to "go with the flow." You'll make friends, get invited to secret local spots and become a part of the Hawaiian Ohana.
There is one pitfall that you should avoid with more than two weeks in Hawaii -- don't get complacent. It's always good to settle right into Hawaiian time without a care in the world, but you might get to the end of your stay without having seen some of your highlights.
That's why it is recommended to book guided tours throughout your trip before flying out to Hawaii. It will give you a loose schedule and will ensure that you see everything you set out to see. Of course, you can use the rest of your time to simply go with the flow.
To reserve Hawaiian tours or Hawaiian activities, visit…
---
The Ideal Length Of Stay On Hawaii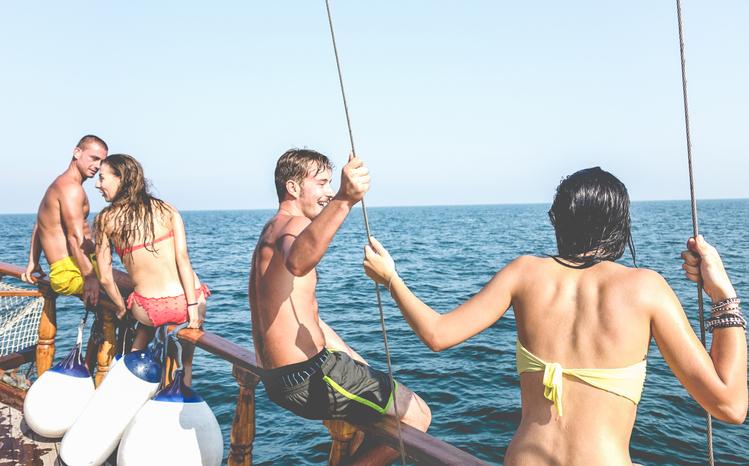 Ideally, you spend seven days on one island. If you want to island-hop, you'll need more than a week, but it's advisable to set aside one week per island. Of course, you could spend seven days on your favorite island before popping over to your second-favorite island for just a few days, but you'll be left wanting more. And don't get complacent during a very long stay of more than two weeks, or the "island time" mindset might have you experiencing less than you wanted to experience. It is important to remember, how much a vacation to Hawaii is is based on you and your planning. If you want to fully optimize your time and money on the island, consider a little assistance. Discover how the Hawaiian Planner can help create the vacation of a lifetime with their experienced resources.
---
The Cheapest Flights
Flying to Hawaii can be expensive. After all, the islands are a six-hour flight from the nearest mainland city of Los Angeles. That's the same flying time clear across the country from LA to Boston. It's out there.
It's always good to get out ahead of your Hawaiian vacation. A recent study shows that you can book the cheapest flights to Honolulu for 11 weeks in advance. And that's good news because Honolulu is Hawaii's biggest airport with connecting flights to all other islands. It's your gateway to paradise. The same study suggests that January flights can be up to 17% cheaper than the rest of the year.
Booking out ahead of time can also lend you some flexibility. You can identify the cheapest flights then ask for the time off from work after you've booked your excursion. Oftentimes, the flights are the most expensive part of a trip to Hawaii. Keeping the front end costs down can have you staying longer on your favorite islands.
Carefully map out a matrix of flights to discover the cheapest routes. This might just dictate your time on the islands. Remember that you should spend no less than seven days in each location.
Occasionally the cost of flights can go down significantly. At the time of this writing, we are seeing flights from the midwest and west coast down around $300 for a round trip ticket. If you would like to get on our mailing list we will email out when we come across deals like this. Sign up at the bottom of this page.
---
Accommodation & Transportation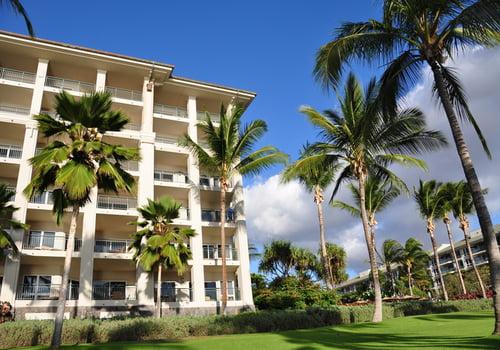 Now you have your budget and your sights set on a location. You can now dig into accommodations. There is a wide range of accommodations that range from opulent to near-free camping. You may also want to prepare a few different hotels on different sides of the island. For example, Kauai is one of the smallest touristed islands, but each of the Garden Isle's four sides features a completely different climate from dry desert to wet rainforest.
You're not going to be spending a lot of time in your room, so just make sure you're getting some air conditioning. The islands can be rather humid for first-timers. And don't worry about pools because the Pacific Ocean is your playground. After all, reducing the cost of accommodations can have you staying longer, and you want as much time as possible to fully explore.
You'll also need to budget a car to explore. Road trips around the islands are priceless, and a car can take you to many of Hawaii's free experiences like mountain hikes, secluded beaches, refreshing waterfalls, and lush gardens.
---
Short on Time? One Failsafe Way to See a Bit of Each Island
Norwegian Cruise Lines runs the Pride of America. The cruise runs for seven days and takes you to all the major ports on each of the four touristed islands. You'll be able to sign up for excursions at each port, and you'll be able to get a small taste of each location. It's a great way to catch a glimpse of each island which can educate you on the one you like most for your next trip.