You've finally decided to invest the time and money that it takes to get out to Hawaii. You've made the right choice as the most isolated chain of islands in the world is an idyllic paradise. It is the quintessential vacation destination with swaying palms, white-capped waves, and soft golden sand.
But it is quite an investment to get there. It takes six hours to fly from the nearest mainland city of Los Angeles making the entire journey 12 hours from some east coast destinations. That's the equivalent of flying nearly a quarter of the way around the world.
That's why you don't want to leave anything to chance. You want to have a solid itinerary with tours and excursions already booked before you take that long flight out to this tropical paradise. Otherwise, you might get to the end of your trip without having seen all the sights or as happened to us on one of our trips, the best tours were already sold out, and you've invested too much into this trip for that to happen.
---
Ideal Length of Stay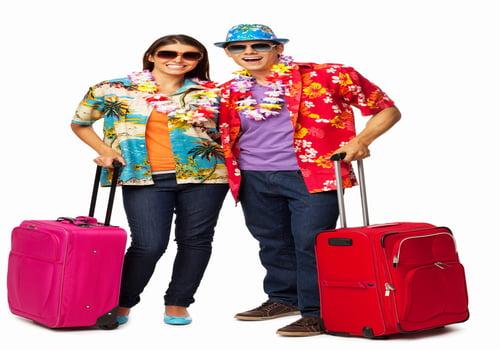 Before booking flights, it's important to know that you should set aside at least a week for a vacation in Hawaii. And you shouldn't spend any less than seven straight days on each island. A week doesn't even do a single island justice, so you're really spreading yourself thin by spending any less time in one place. If you're looking to island-hop, you'll need more than a week in Hawaii. Spend at least a week on your favorite island then pop over to your second choice for a few days. Or you can go all out with two weeks or more in this tropical paradise because you've earned it. If you truly want to see more than 1 island in a week, consider going on the Pride of America Cruise, which visits all 4 islands in 1 week. That way you don't have to worry about flights, moving hotels, and most of your food. We went on a 12-day tour, where we took this cruise, and then spent the last 5 days on Oahu, it was great.
---
Booking A Flight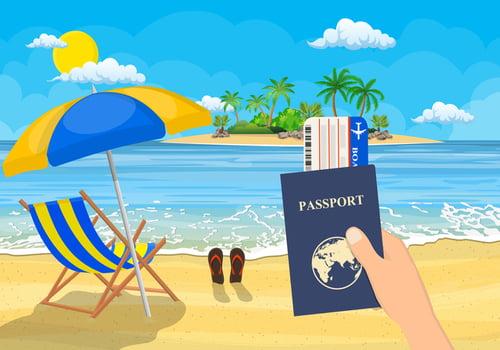 Scheduling starts with flights. Booking flights will let you know how many days you'll spend on each island which is critical when laying down a plan. But you shouldn't force the flights. Instead, you should stay flexible in order to maximize your time on the islands.
Plan a vacation window. Pick a month-long period in which you, your friends and family are willing to travel to the islands. The cheapest flight prices pop up 70 days before departure so start looking 70 days before the first day of your window. You can expect to pay $500 to $900 for a round trip flight from the east coast while a flight from the west coast will set you back $300 to $400. Anything cheaper than that is a bargain, and you should snap up the flight immediately.
The most expensive flights are in July and during the holiday break in December. School vacation times are generally the most crowded. The cheapest flights to Hawaii are in late January through February and don't be afraid of this "rainy" season. Winter in Hawaii can be even more pleasant than summer. It's a few degrees cooler and the humidity breaks with a near-daily 15-minute afternoon rain shower which can be quite delightful. That's the extent of the "rainy" season. It shouldn't put a damper on your activities.
---
Accommodations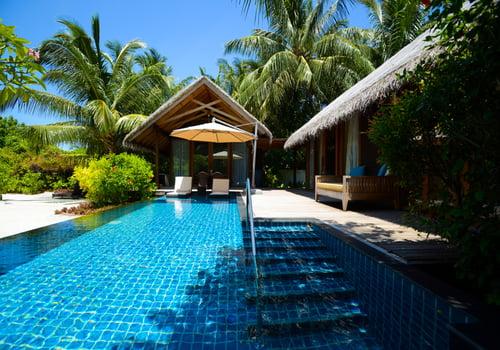 Scheduling requires a budget, so you'll have to book accommodation before setting down a schedule. The hotels aren't the real draw in Hawaii because the island itself will act as your playground. You can view your accommodation as simply somewhere to shower the salt water off your body and a cool place to sleep. Of course, if finances allow, you might want to spring for that beach resort so you can walk right out your door and be on the beaches of Hawaii.
Yes, your hotel should be cool. Many people have a difficult time with Hawaii's notorious humidity, so you should look for a hotel with air conditioning. Electricity is expensive on the islands so not every hotel offers up such a basic amenity. From there, you just need free parking for your rental and a free breakfast is a bonus.
Many hotels offer up luaus, but you don't have to be a guest to buy a ticket. You don't even have to be a guest to use the nice pools in the fanciest hotels. Each property usually sells a day pass, or you can often get access to the pools and water slides by simply getting a spa treatment at the hotel.
Location is also important when it comes to accommodation in Hawaii. You'll want to be central on the island with a rental car. Take Kauai, for example. The coastal Kuhio Highway doesn't totally wrap around the island because it is blocked by the Na Pali Coast. So, if you stay near the end of the road on the North Shore, you'll be driving quite a bit to get to every point of interest. A central location near Kapaa or Lihue can make every point of interest quickly accessible.
---
Rental Car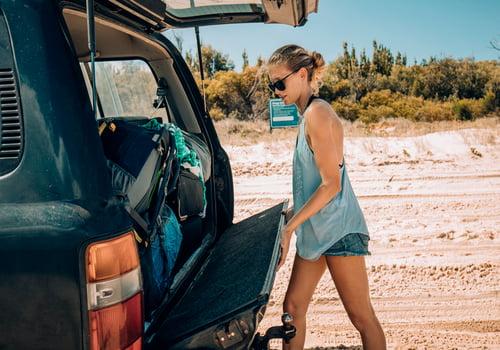 Putting together an unforgettable itinerary is nearly impossible without a rental car. All the major rental car companies offer a variety of cars on the islands. The average cost of rental from a major rental car company with insurance is about $60 per day.
You might want to rent a truck if you're with a big crew. It is legal in Hawaii to ride in the back of a pickup truck without a seat belt, but it can also be a bit dangerous. Luckily, the speed limits on the islands tend to be rather low. Or you can turn to a scooter rental company to save even more money. Gas is expensive on the islands, and a scooter gets 80 to 100 miles per gallon. You can rent a low-power 50cc scooter without a motorcycle license for as low as $25 per day, but don't expect to go much over 30 miles per hour.
In an odd way, a rental car will actually save you money. Reference the recommended schedule below and you'll see that many of the island's activities are free. Well, they're free so long as you can drive yourself to the trailhead, waterfall, or beach. Otherwise, you'll be relying on expensive guided tours, taxis, or long bus rides throughout your stay.
The Ideal Schedule In Hawaii
Hawaii is a tropical paradise where thrilling adventure and relaxing landscapes await. You want to mix adventure with relaxation in order to make the most out of your Hawaiian vacation. We always recommend a repeatable cycle for those visiting for a week or more. It goes something like this: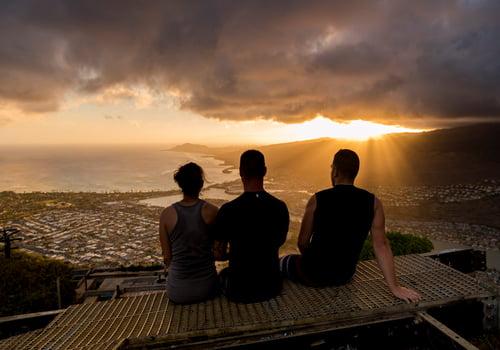 Day 1 - Get active with an invigorating hike.
Day 2 - Stay semi-active with a guided tour.
Day 3 - Rest on a beach, by a pool or in a spa.
Feel free to sprinkle evening luaus and some nightlife on top of this cycle which you can repeat just once during a seven-day single-island visit. Remember that the day you land will be kind of hectic. Take some time to adjust to the humidity and new time zone. This decompression day is also perfect for slipping into "island time." Leave all of your on-time anxiety back on the mainland so that you're never in a rush. You can start this repeatable cycle on the second day of your vacation.
Unfortunately, this repeatable cycle won't allow you to see everything a single Hawaiian island has to offer. You're going to need to do a lot of planning to choose your favorite hikes, tours, and beaches. Feel free to use the guides on this site, where you can set up your plan or contact a travel agent who knows everything about your favorite island.
This cycle also shows you the importance of booking your tours early. You'll want your tours booked far ahead of time to make sure that they aren't overbooked when you arrive. Activities like zip lining, skydiving, deep-sea fishing, luaus, and helicopter tours fill up quickly. You might even think you can just join a snorkeling tour the day-of. After all, the ocean is unlimited. Unfortunately, the boats that take you to places like Maui's Molokini Crater do not have unlimited seating.
Simply put -- you'll be left out if you don't book ahead of time. To reserve your Hawaiian Tours or your Hawaiian vacation activities, visit HawaiianPlanner.com