Take a few minutes to yourself during a busy day to sit down in a quiet place. Now close your eyes. Breathe deeply and rhythmically. Now, a picture you dream Hawaiian vacation.
What do you see?
You can do this little exercise even if you've never been to the islands before. Simply use your imagination. What you see when you dream of your Hawaiian vacation should dictate your plans.
Some people see themselves receiving a massage in a high-end spa. Others picture themselves drinking out of a coconut on a white sand beach. Others picture romance; a still photo of a kiss underneath a secluded waterfall. Yet others see adventure -- sky diving, remote hiking, scuba diving, sailing, and snorkeling.
Somewhere, buried deep inside your dreams of Hawaii, is your answer to this question: Should I choose a hotel or resort in Hawaii?
The Advantages of a Hotel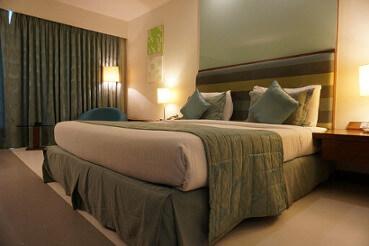 Nearly 10 million international tourists descend upon Hawaii every year. That's a lot of beds. And the price of your hotel will depend on just how many tourists have flooded the islands during your vacation. It's all about supply and demand.
But here's the advantage of picking a hotel. You can choose a cheap place to hang your hat, or you can choose a hotel with lots of amenities for a comfortable stay. But you should take price into consideration because time is much more valuable than money. However, time equals money.
If you save money on your flights, hotel and island transportation, then you can stay a little bit longer on the islands. That means you have more time on the beach, underneath that tropical waterfall, on that surfboard or in that diving suit. Time is the most precious thing you have in Hawaii. With more time, you'll have more opportunities to make unforgettable memories.
So, when looking at hotels, ask yourself what amenities you really need. Many tourists have a difficult time adjusting to Hawaii's humidity, so a hotel with air conditioning is recommended. And air conditioning is not a standard amenity on the Hawaiian islands.
Electricity tends to be very expensive in Hawaii. Most of the Hawaiian islands are powered by diesel power stations, and that fuel must be barged in from the mainland. This makes air conditioning prohibitively expensive for many locals, and it makes air conditioning a luxury in Hawaiian hotels.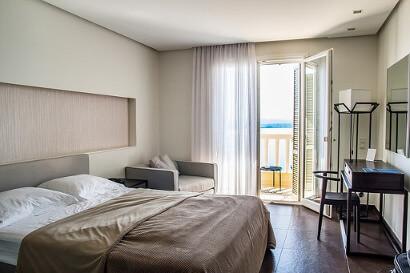 But hotels list their amenities online. It's easy to separate the hotels with and without this climate-controlled amenity. So, you might want to book the cheapest hotel with air conditioning in order to save a bit of money. That money you save can then be put towards elongating your trip or buying that incredible tour. Focus on experiences rather than accommodation.
And you can always drive yourself to the island's best beaches, so you don't necessarily need a seaside hotel. You can even take advantage of the resorts on your island. Most of the finest resorts sell day passes, so you can enjoy the best pools, spas, gyms, waterfalls and hot tubs on the island without paying for an expensive room. Essentially, you can book a cheaper room and then take advantage of resort amenities a la carte. In some cases, you can still get a less expensive hotel that is near the beach but doesn't have a beach facing view. Price is all about location and the view.
As an added bonus, you can prioritize a hotel with a good location. You can book a hotel with a central location on the island so you have a quick drive to all the sites, or you can choose a hotel near your favorite sites. And you can look for a hotel with a free breakfast. Hawaiian fruit is fresh, super sweet and delicious, and free breakfast will save you a bit of money during your vacation. Remember, saving money means you can have more time in this tropical paradise.
The Luxury of a Resort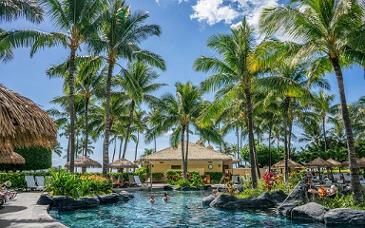 Some people envision themselves in a pampering resort when they dream of Hawaii. The kind of place where you can wear comfortable white robes to a tranquil spa. The kind of resort where you can get a massage on the beach, enjoy a five-star meal and have access to a lazy river.
You'll pay a premium for the time in a resort, but you'll also have easy access to Hawaii's most luxurious amenities. You just have to remember that you'll be leaving the resort quite a bit to see the island's best beaches, waterfalls, and hikes. That means you'll be paying a premium price for amenities that you'll leave behind for long periods of time. You'll also be paying full price for any guided tours which you'll have to add to the high price of a resort.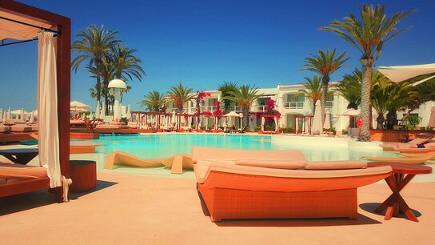 Now, the price might not be an issue for you, but a resort may be out of the question if you're vacationing in Hawaii on a budget. Paying for these premium services will take a massive bite out of your budget. This will force you to fly home earlier, and time is the most precious thing you have in Hawaii. You might want to downgrade to a hotel in order to save money which will help you extend your stay.
Remember, you can always use the resort's amenities with a day pass, and those lucky people that can afford a resort will have the same Hawaiian island experiences that you do. The island is everyone's playground no matter their budget.
Which Should You Choose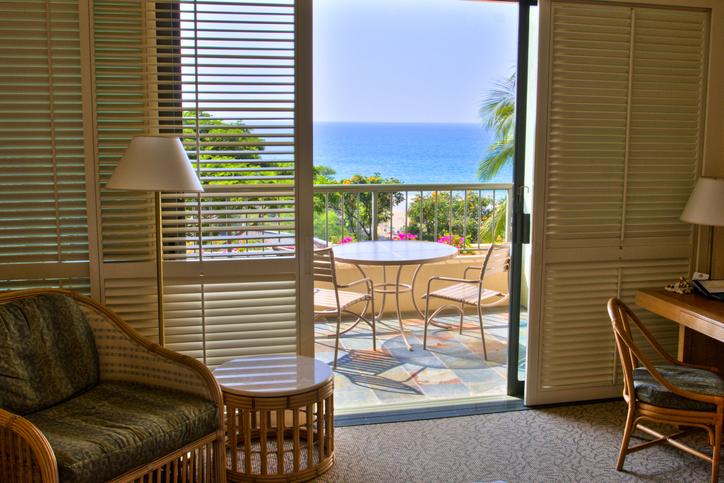 Go with the resort if you can afford it. You'll have all the world's best amenities on hand for a truly relaxing vacation. Having these amenities at your fingertips will save you some time; time that could be spent exploring the islands.
If you're on a budget, consider a hotel with air conditioning and a good location. You can save money by viewing your hotel room as a place to keep your stuff, sleep and shower. The island is your playground, and you can see almost as much of the island as someone staying at a five-star resort (maybe more if it allows you to extend your vacation). And, in the end, you can always pay a la carte to use the fancy resort's amenities.
But it all comes down to your dream of Hawaii. If you're on a budget but you picture yourself in a resort, then you can figure out how to be pampered during your stay. There's nothing stopping you from booking one night at the fancy resort and the rest of your vacation at a budget hotel. Or you can schedule a day pass to your favorite resort during your vacation.
If you can dream it, you can do it. That's the beauty of Hawaii.