You've seen the glowing tans of your co-workers who have returned from Hawaii. They've got a smile on their face, they're recharged and refreshed. You want a piece of that peace of mind. But a Hawaii vacation in Hawaii isn't as simple as jumping on a plane and then landing on a white sand beach.
Hawaii is the most isolated chain of islands in the world. Eight islands sit in the middle of the Pacific Ocean in a southeast to northwest slash. Two of the islands are inaccessible to tourists. Another two -- Molokai and Lanai -- don't have much tourist infrastructure. In fact, they don't even have stoplights. That leaves the big four for you to explore.
From east to west, the touristed islands of the 50th state are Hawaii, Maui, Oahuand Kauai. Each of these islands offers up natural treasures that are one-of-a-kind.
For instance, you'll only be able to see molten lava on Hawaii, the Na Pali Coast on Kauai and you'll only be able to snorkel the dormant volcanic crater known as Molokini on Maui. Yes, you can snorkel the top of a sunken volcano on the Valley Isle.
And each of these islands has its own unique personality. Hawaii is for those don't mind driving around "The Big Island" to explore 10 of the world's 14 different climate zones. Maui is a romantic getaway where you'll share gold sand beaches with newlyweds. Oahu is "The Gathering Place" with the international city of Honolulu with its five-star amenities and buzzing nightlife. Finally, Kauai sits farthest west and is known as "The Garden Isle." It's fruit tree-covered landscapes are lush and verdant, but you won't find any semblance of a city. It's for nature lovers looking to escape.
Matching up your personality with your Hawaiian island is crucial. And once you've picked an island, you'll have to explore everything it has to offer, rank its attractions and make an itinerary. Then you'll have to book your tours before they sell out. And this all has to happen long before you step foot on the plane. Otherwise, you might not be able to experience everything your favorite Hawaiian island has to offer.
You can do all the research yourself, and there are plenty of resources on this website to help you, or you can simply hire a Hawaiian travel agent. And there are all sorts of benefits in hiring the right travel agency. Here are some of the many reasons to have your Hawaii vacation planned by an experienced agent.
12. Convenience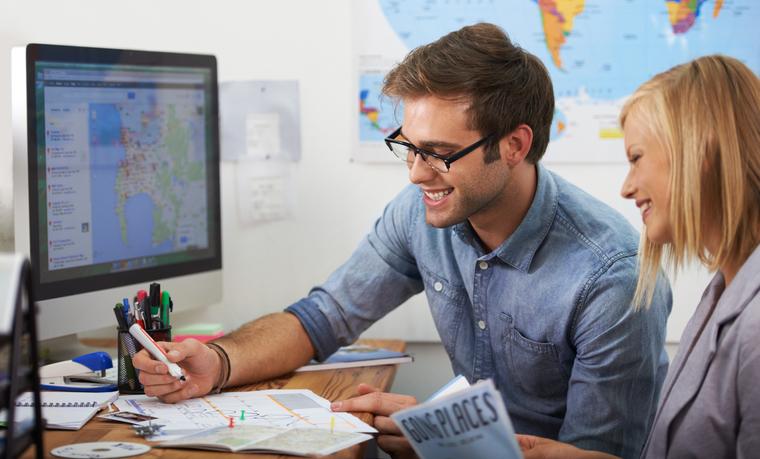 Traveling to Hawaii is supposed to be fun and relaxing. You want to fly to a destination in the middle of the Pacific Ocean to get on island time, snap a few social media-worthy pics and to have a bit of adventure. You don't want to spend hours planning your trip, and you could easily get sucked down the research rabbit hole when it comes to Hawaii.
Nearly 10 million people visit Hawaii each year. That means more travel blogs pop up by the week. A quick internet search about Hawaii is going to turn up hours of footage and millions of pages of personal blogs. But who do you trust?
Plus, you have to first select your island then you'll need to get granular in your research of that island. What are the best beaches? Where are the best hikes? Where can you find the best food? These are all questions that our travel agents already know, so save yourself the time.
11. A Travel Agent Can Make Sense Of It All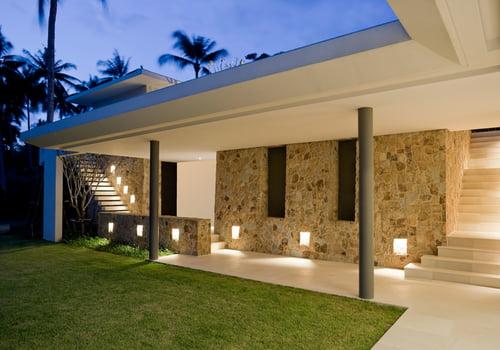 Pop onto the internet and you'll find a dozen different prices for the same luau. You'll be bombarded by hotels pitching a certain packaged price for this room and these tours. And it's impossible to know which tour company gives you the best experience.
Experienced travel agents can make sense out of all the offers you see on the internet. They can help you navigate through the bad deals to get you to the good ones. And they personally know which tour companies will treat you the best to make your Hawaii vacation unforgettable.
10. They Can Match Your Personality With The Proper Island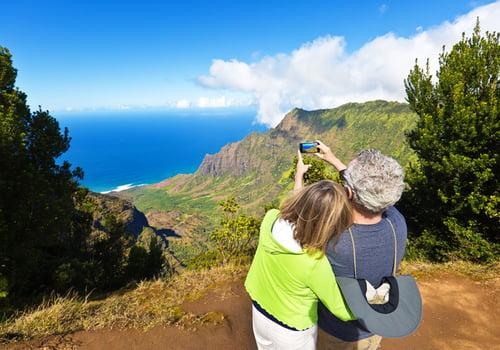 Each island has a different personality, and one of them is definitely right for you. But you don't want to be left guessing, and, worse yet, you don't want to spend a week on an island that doesn't suit your needs. There's no need for you to be shacked up in a high-rise resort on Waikiki Beach on Oahu if all you want to do is hike and surf. You belong on Kauai. A travel agent can make sure you're in the right place.
9. A Hawaii Travel Agent Knows The "Secret" Places
There certainly are some tourist traps on the Hawaiian islands, but you can find the secluded beaches, hidden rainforests, off the beaten path hikes and local restaurants with experienced travel agents. You'll know the absolute best places to go on the island that you choose without doing any research. Simply ask your travel agent all the questions about your Hawaiian vacation and you'll get detailed responses.
8. You'll Get The Best Tours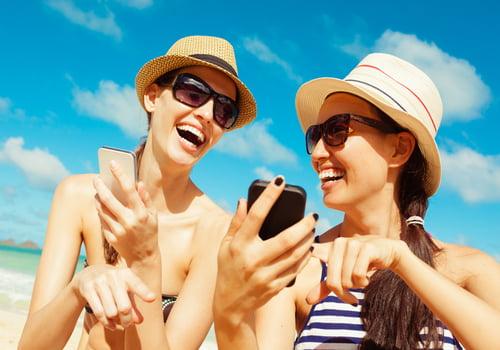 A travel agent's reputation is on the line with each and every trip, so you can rest assured that you'll only be booked on the best tours. Guided tours on Hawaii can take you to unbelievable locations like Molokini Crate, the Na Pali Coast,and the Blue Hole.
You want the best tour guides when it comes to these once-in-a-lifetime experiences, and a travel agent can book you on excursions with the most reputable tour companies.
7. They'll Advocate For You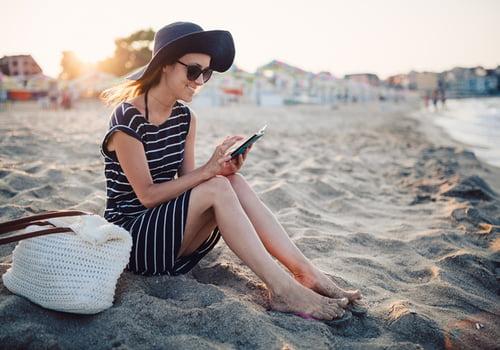 It's always terrible when something goes wrong on a trip. The hotel is overbooked, there's no more room on the tour or the car rental company is simply out of your class of vehicle. You don't have to worry about arguing about service with these companies when you use a travel agency. The agent will call the company and use their years of experience to negotiate some form of compensation. And many travel agents personally know the company people, so a positive outcome is more likely.
6. A Travel Agent Pieces Your Trip Together Like A Puzzle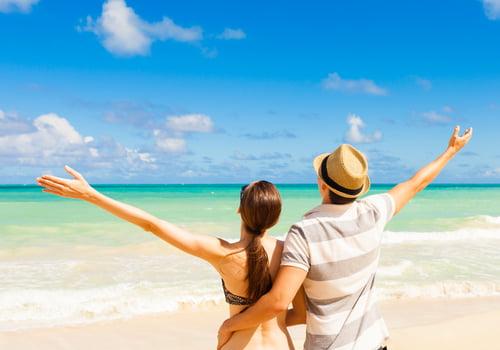 Hawaii is so beautiful that you'll want to see it all. You'll want to challenge yourself on this hike and then travel to the other end of the island to see this beach. A travel agent can listen to your needs to transform your vision into a realistic itinerary, create vacation packages, and help you plan every detail of your vacation. You'll avoid rushing around the island, and you'll get to see everything your heart desires.
5. Peace of Mind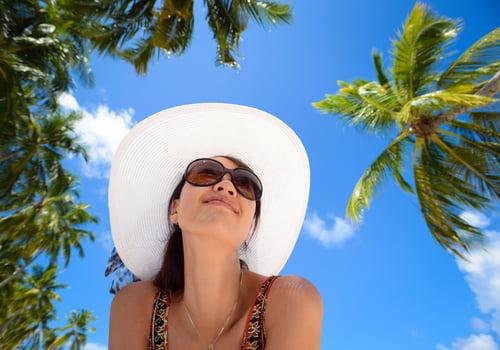 Going to Hawaii is like viewing the Grand Canyon for the first time. You can try to explain it to someone who has yet to experience it, what Aloha feels like, but you'll likely fail to convey its beauty. It's hard to know what to expect when those plane doors open to give you your first whiff of humid air and ukulele music. But venturing into the unknown with a reliable travel agent can give you the peace of mind necessary for an unforgettable and stress-free vacation.
4. A Travel Agent Can Actually Save You Money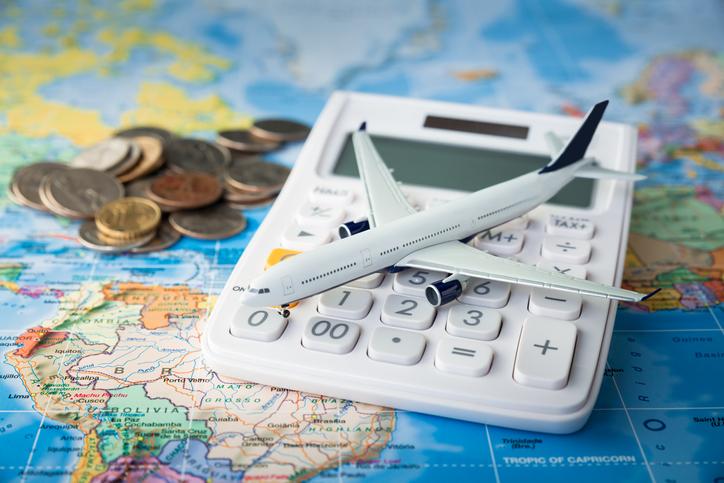 Companies are constantly trying to squeeze the most money out of Hawaii's nearly 10 million annual visitors. That's why you see so many prices for the same tours, luaus, and events. But a travel agent knows how to get the best prices for your Hawaiian adventures and can often bundle activities into vacation packages to save even more money. You can essentially view a travel agent as one big coupon book but with interpersonal connections on the Hawaiian islands.
3. A Travel Agent Can Keep You Under Your Budget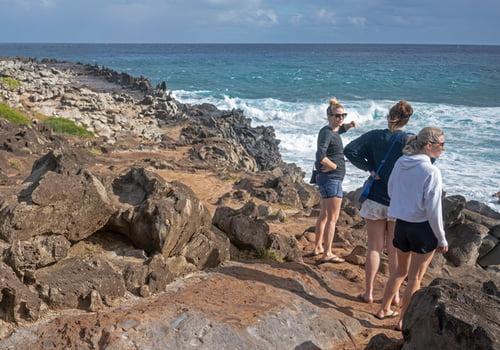 Traveling to the most isolated chain of islands in the world can be rather expensive, and you're going to want to spend as much time on the islands as possible. That means you're going to have to spread your budget thin. That's easy to do with a travel agency. An experienced agent can sit down with you to discuss the costs of every leg of your journey. Stick to the financial plan, and you'll come out under budget.
2. Hawaiian Travel Agents Save You Time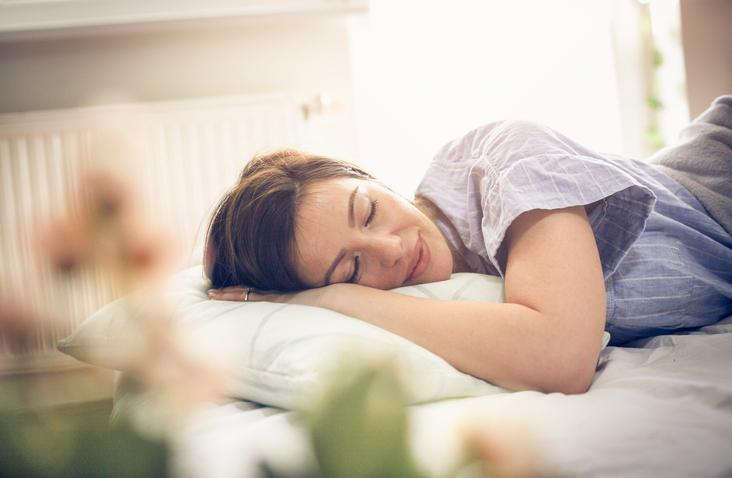 Putting together vacations is like putting together a puzzle, but a travel agent knows all the details. They know the plane, bus, and ferry schedules, how long it takes to get from the airport to the tour office, and just how long a drive from Honolulu to Haleiwa takes. They know how much time it takes to hike to that waterfall, and exactly how many hours you should spend under the sun on your favorite beach.
Following a travel agent's itinerary will actually save you downtime, and time is the most precious thing you have to spend on the Hawaiian islands.
1. Exclusivity -- A Once In A Lifetime Experience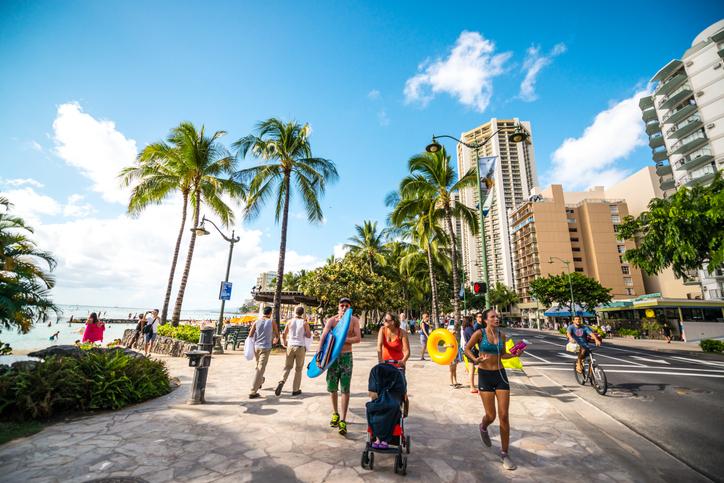 Travel agents form professional and personal relationships with the people of Hawaii. That means you're a part of their network when you travel on their itinerary. You'll know the name of the tour operator before you show up, you'll be taken care of by the airline's desk agent at check-in and you'll be given special treatment on your excursions. It's an experience that you simply cannot get if you were to book the entire trip yourself. Click here