Questions You Need To Ask Before Booking a Hawaii Hotel Room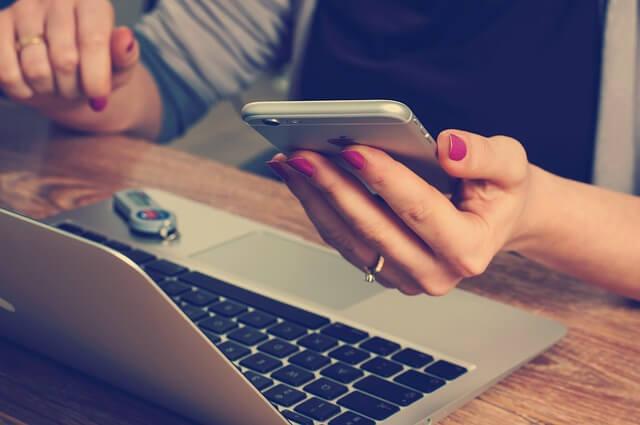 There are a lot of moving pieces when it comes to booking a Hawaiian vacation. First, you have to pick your favorite island which is no easy task. Each island is incredibly different, and each has its own unique natural wonders. Then you should block out a window of time when you'd like to go to Hawaii. Thirdly, you have to be on the hunt for affordable flights about 70 days ahead of departure to score the best prices. Then it's time to book hotels before you begin to book your tours. Finally, it's time to step on the plane to leave your worries behind.
There are a wide variety of accommodations on the islands. Nearly 10 million international visitors touch down on the islands every year, and they demand choice when it comes to hotel rooms. You can go super cheap by booking a tent camping site, pony up $10,000 per night for a luxury suite or you could choose something in between.
The vast majority of travelers to the Hawaiian Islands are simply looking for a good deal. After all, you can extend your stay in this tropical paradise if you save money on the essentials like flights and hotel rooms. Here are the questions you'll want to ask about a hotel room in Hawaii plus a few insider secrets.
Air Conditioning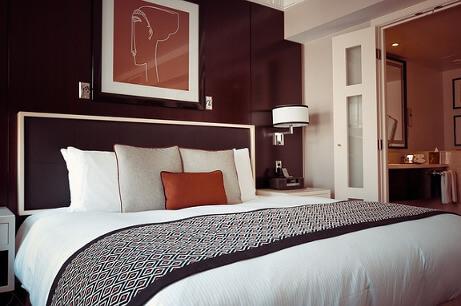 You'll feel it the moment your plane door opens. It wafts into the cabin like a slow-moving wall and hits you like a ton of bricks. The humidity of Hawaii is notorious. In fact, just check the forecast for your favorite island. You'll see plenty of high temperatures hovering in the mid-'80s.
"That's not so bad," you think to yourself.
Then the humidity hits you. It can be overwhelming for some mainlanders, especially during the winter months when you're flying in from the cold. Many visitors find it difficult to adjust to the humidity right away, so you might have trouble sleeping without air conditioning.
Electricity is something mainlanders take for granted. Each home's electricity is usually generated from a variety of sources and the cost is relatively low. The Hawaiian islands are not so fortunate when it comes to energy. Many islands rely on one or two diesel power plants which shoots the cost of electricity sky-high.
Air conditioning, which is a very common amenity on the mainland, is an expensive luxury on the islands. Read the fine print before booking a room. Make sure your room has air conditioning for a good night's sleep.
Location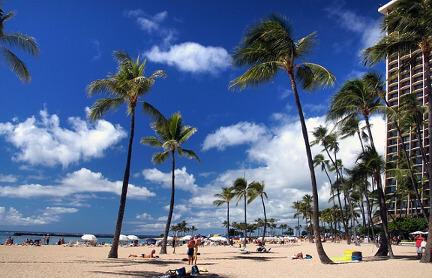 You have to keep in mind that Hawaii itself is going to be your playground. Your room is for sleeping and showering. The rest of your time should be spent outdoors, so you shouldn't really need any other amenities besides air conditioning. But, if you're going to pay extra for one other amenity, it should be the location.
You can pay extra to stay in a room right up against a beach, but many of the resort-filled beaches are less desirable. You can usually find much more seclusion as well as better swimming, snorkeling, and surfing elsewhere. But a hotel room right on the water might complete the vacation of your dreams. If so, go for it. And if you are bringing kids, then having a place for them to go work off that energy is good as well. But don't let young kids go to the beach alone, the ocean is dangerous.
Otherwise, it's good to have a central location on the island to fulfill your itinerary. A central location will allow you to drive your rental car -- yes, you should have a rental car or at least a scooter -- to all of your favorite attractions and activities quickly and conveniently.
Free Parking
A rental car is an absolute necessity if you want to see everything your island has to offer, but you do have options. All the major rental car companies operate on the islands and in Hawaii's airports. It's easy to pick up a rental car to drive yourself around the island and then back to the airport when it's time to leave. The average price to rent a car from one of the major companies with insurance is $60 per day.
You could forgo the big rental car companies at the airport to save a few bucks by renting from a local company. Many local rental car companies will give you a saltwater-rusted "island beater" car or truck which may or may not have air conditioning.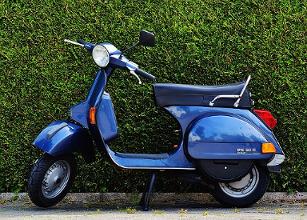 You can also pick up a scooter after getting a transfer to your hotel. Some hotels rent scooters at their front desks, and many scooter companies will drop a bike off at your hotel. You can rent a 50cc scooter with a max speed of 30 miles per hour without a motorcycle driver's license for as low as $25 a day. And small engine scooters get 80 to 100 miles per gallon which should save you loads of cash on gas which tends to be very expensive on the islands.
In an odd way, a rental car saves you money. You don't have to pay for airport transfers or cabs to the hotel, and you can drive yourself to Hawaii's free attractions. And most of Hawaii's attractions are free such as hikes, waterfalls, rainforests, and beaches. Otherwise, you'll have to pay private tours on a daily basis for the transportation required to see your island's sites.
Bottom line -- you need a rental car or scooter. Inquire if your hotel has free parking. Otherwise, you'll have to add parking to the price of the room. To learn more about if you need a car, scooter, or if you don't need one at all click Here
Pools, Gyms, and Spas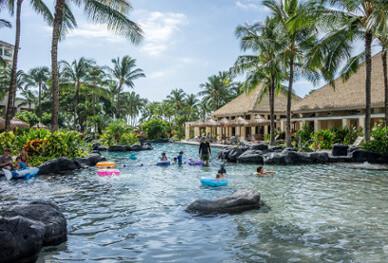 You might envision yourself speeding down a waterslide at your Hawaiian hotel, but on-site amenities like a pool, lazy river and waterslide usually jack up the price of the room. But here's a little secret -- you can still use those fancy amenities without being a guest at the hotel.
Most hotels, especially the ones with impressive pools, allow non-guests to buy a day pass to use the pool and the gym. So, if you don't feel like ponying up the cash to stay at the fancy resort, you can simply set aside a day-pass day to enjoy the fancy hotel's grounds. It may save you a bit of money.
And here's the secret with spas -- You may get a free day pass for the pool and gym with the purchase of a spa treatment. Call around to the spas inside your island's resorts to see which spa-and-pool-pass packages you can take advantage of.
Luaus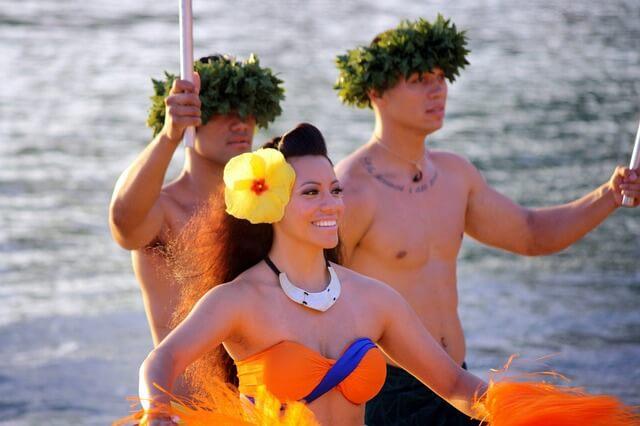 Many of Hawaii's premiere resorts host luaus, but even hotel guests are usually forced to pay full price for the experience. You can either look for a bundled package where you book a room with a free luau, or you can simply buy tickets from the fanciest resort on your island. Bottom line -- you don't have to be a guest at the fancy hotel to enjoy the fancy hotel's luau.
And many of Hawaii's best luaus take place off hotel grounds, so don't feel the need to book a hotel because it hosts a fancy luau. With a rental car, you can do a bit of research to find the best luau on your island, purchase tickets online and then simply drive to the event. There are even free hula and luau shows if you know where and when to look.
Gear -- Snorkels, Boogie Boards, Kayaks, and SUP Boards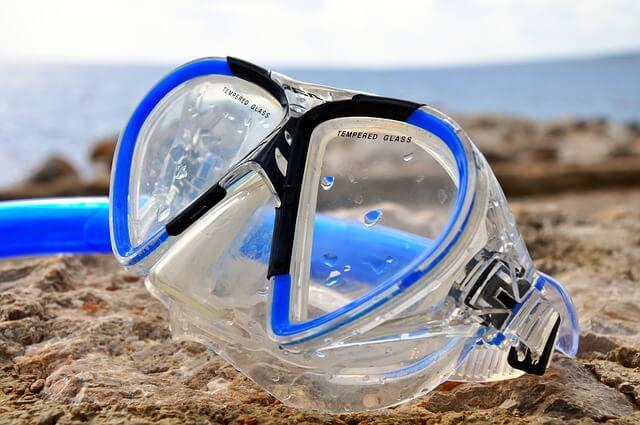 Many hotels offer guests free gear rentals which may save you time and money. If you're the kind of person that simply needs to boogie board at Brennecke's Beach, then it's much easier to grab a board at the hotel than it is to pack your board onto a plane. And getting a kayak or stand up paddleboard out to the islands is simply out of the question. Ask what kind of gear your hotel lends to guests to maximize your island adventure.
Free Breakfast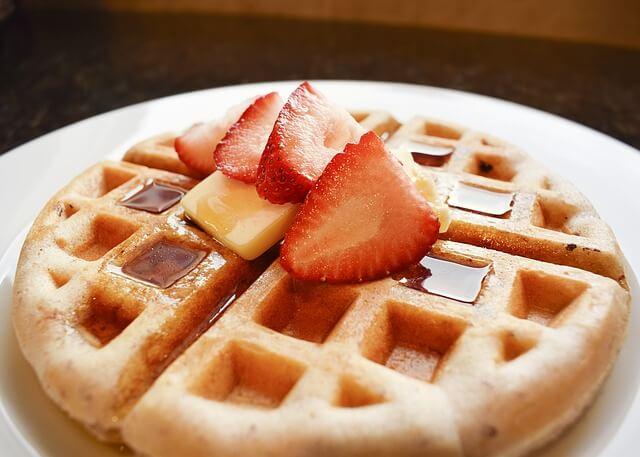 Food can be pricey on the Hawaiian Islands. The food you're used to on the mainland is barged across the Pacific, so you'll pay a premium for Cheerios at the chain grocery stores. One way to save money on food during your visit to buy locally. Find a farmer's market where locals sell fruits, veggies, and other wares that are grown on the island. You'll find the prices are better than good.
Another way to save money on food is to book a hotel with a free breakfast. Much of the breakfast food you'll enjoy at your hotel has been grown and raised on the island, and Hawaiian fruit is an absolute joy. It's much sweeter, fresher, riper, and more delicious than anything you'll find on the mainland. To save a bit of money, ask your hotel if they offer a free breakfast.
An alternative we used with our family at a hotel that didn't provide breakfast was to buy a toaster at Walmart. We would have toasted bagels and fruit for breakfast before heading out. You can do this, or go even bigger with the next upgrade.
Kitchen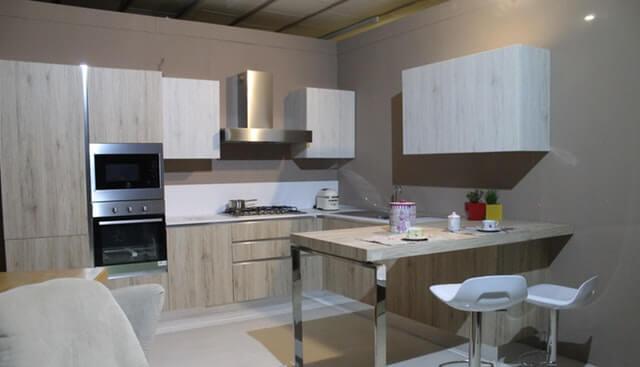 Many people like to book a room with a fridge, stovetop, and oven a stove. The idea is that you can save a lot of money by cooking your own food. While that might hold true for most destinations, cooking your own food in Hawaii might not save you any money unless you buy locally or are careful in your purchases.
Simply take a trip to the chain grocery store in Hawaii and you'll see the shocking prices. Any food produced on the mainland is going to be much more expensive to offset the cost of shipping. Unless you go out of your way to shop at a local farmer's market or to find a local butcher, or if you keep your breakfasts simple, like cold cereal, fruit, or bagels, it might not save you much. However, if you do those things, or want to keep breakfast simple, then having a few kitchen appliances might make a difference if the hotel doesn't offer free breakfast.
Summary
As you can see, there are a lot of options to choose from when selecting the right hotel in which to spend your time in Hawaii. So don't just shop for the cheapest place, but don't get lured into an expensive resort either, before you are ready. Know what you want, then spend a little time to choose carefully. Or save even more time, but let us know what your preferences and budget are and we will be happy to help you out. If you want more information on deciding if you should choose a hotel or a resort click Here.