Of all the exciting activities that there are to pass the time in Hawaii, is one of the best of all. In paddle boarding, you can enjoy the beautiful scenic view of calm ocean waters while testing your balance at the same time. Though paddle boarding does have a bit of a learning curve to it, outer reefs and keep the waters relatively still and accommodating for your practice sessions.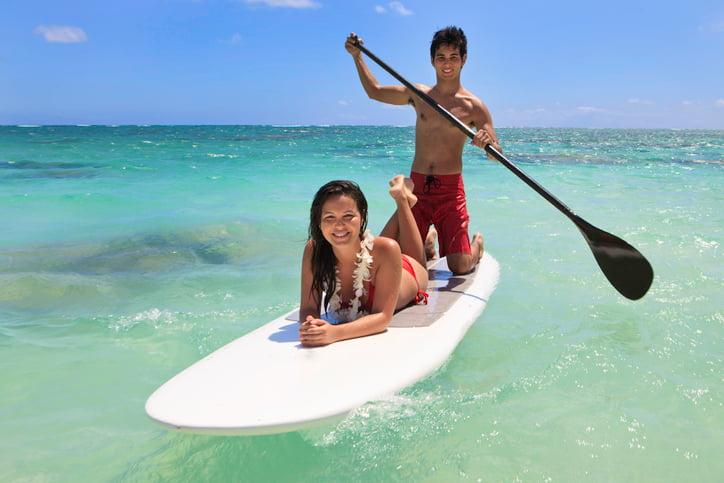 Though paddle boarding does take a little bit of time to get acclimated to, the difficulty of learning how to do it isn't as high as surfing or as physically demanding as kayaking. It's natural to fall a few times when you're first learning how to keep yourself steady on the paddle board, but with practice, it will eventually become second nature.
is often rightfully romanticized to the surfers' paradise, but stand up paddle boarding is also one of the best activities that those who love to soak up the sun and get exercise can enjoy around the islands. There are very many areas that are ideal for a quality stand up paddle boarding experience such as , Keauhou Bay, , Pua'ena Point Beach and more.