There's no better destination to associate "fun," "holiday," "sea," and "travel" than the islands of Hawaii. The only state outside of North America, it offers a smorgasbord of wide oceans, excellent surf breaks, laid-back lifestyle, almost-endless nature, and tourist-friendly destinations.
It isn't surprising then that a significant part of its economy depends on tourists. Before the pandemic, a whopping 10-million-plus visitors enjoyed the islands in 2019. This represented an increase of over 5 percent compared to 2018, according to the Hawaiian Tourism Authority.
The total number of visitor days also went up by 3 percent within the same period. Thus, on any given day, the islands welcomed almost 250,000 people.
That's not all. These tourists are spending! In 2019, they shelled out almost $20 billion about 1.4 percent higher than in the previous year.
However, traveling isn't just about spending. It's about being enriched by a new perspective derived from the cultures, traditions, and lifestyles of the locals. It is about becoming a better tourist, so you also leave a footprint, a legacy, despite the short time you've been there.
So how does one become a good traveler in Hawaii? Here are 15 ways:
1. Relax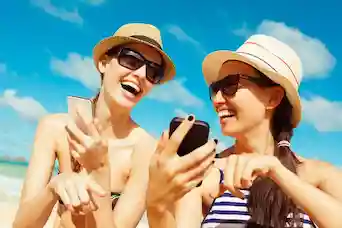 Americans tend to be busy people, and it shows in how they plan their itinerary. It isn't unusual for someone to squeeze in multiple tourist spots and activities in a day. While that seems practical or even economical, it leaves them so terribly exhausted and overwhelmed that every good memory quickly becomes a blur. The only way to remember it is through photos.
Hawaii is laid-back compared to other states, and tourists may be better off adopting the same lifestyle. The best way to truly enjoy what the islands can offer is to relax, slow down one's pace, and give more time for spontaneity.
First, drive with aloha--don't honk, speed, or rush around. Not only are the roads narrow, but the speed limits are likely to be lower than those in the United States.
Moreover, it is customary in the islands to give way to others most of the time. They wait until the vehicle has backed completely out of the driveway.. They allow cars to take left turns conveniently. They don't honk their horns when others "appear" slow.
Rather than complaining, take the time to savor the sights and sounds as you wait for your turn.
Practice relaxation too when you're at restaurants. Because "rush" doesn't have a place here, you may find the service slow. Know, though, that the people are prepping the best food for you. While waiting, enjoy the view, chat with friends, or chill. If you're near the beach, swim or surf.
Most of all, learn how to be in the flow. Many unexpected things can happen in the islands: the boats may not arrive on time, or the weather may not be in your favor. You'll find yourself happier when you just allow the day to surprise you.
2. Know the Values That Locals Hold Dear
The movie Lilo & Stitch introduced the world to one of the local concepts here in Hawaii: ohana. As the movie says, it means no one gets left behind.
Interconnectedness is both vital and sacred in Hawaii. In fact, in many islands, there are no more than three degrees of separation among the inhabitants. This means that every person could be family to the person who works in the restaurant or a government official running the city.
Many locals will extend the same feeling of ohana to their guests as well. All they ask is to view each person with the same level of kindness, respect, and generosity. After all, you'll never really know that the person you mistreat may be a friend of a friend.
Further, be open to their local culture and traditions even if they may seem awkward to you. These "quirks" are what helped bind the past and the present, as well as the people.
3. Preserve the Land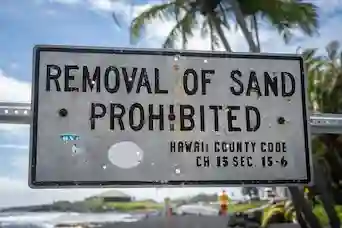 The locals have a deep connection with nature that they have built a tradition around it. Better tourists, therefore, need to respect the land and seas as they do humans.

One of the golden rules on the island is to clean up your trash. For the locals, littering doesn't only disparage the land and seas that are sacred to them but also invites "mana" or bad luck. How about being a better tourist and pick up any trash that you find on the islands and leave it a better place than you found it.

You are also not allowed to take home shells, sand, and especially, lava rocks. This is against the federal law covering national parks. Further, you may be bringing bad luck (again!) wherever you go. Stories have it that Pele, the goddess of volcanoes, fumes when people take away what rightfully belongs to her.

In fact, the link between bad luck and lava rocks is so strong that many eventually return what they stole to end the supposed curse and receive forgiveness from the local deity. Thousands of pounds of lava rock are returned to the islands every year. If you want to immortalize the moment, take photos.

The locals also practice the principle of malama ka 'aina i ke kai, which stresses that each has the obligation to take care of both the ocean and the land. As such, tourists should avoid touching animals, especially those that are already considered endangered like sea turtles. Instead, consider watching them from a distance. This isn't just a suggestion though, it's the law.

You can also be a better tourist who loves the environment when you patronize restaurants that serve locally sourced food. This action supports the small-business economy and helps foster sustainability.

Why not go an extra step and take a volunteer vacation, also known as 'Voluntourism'. It's a great way to immerse yourself in the island and you may get to experience things that normal tourists will never experience.
4. Practice Respect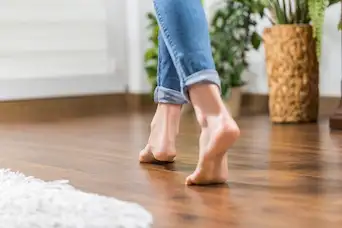 The locals' interconnectedness is bound by certain traits, and one of these is respect. As a tourist, if you want to relate to the people of the islands and experience Hawaii like they do, then you need to practice the same trait as well.

One, take off your shoes when entering other people's homes. Do this every time you see a sign telling you to do so, but we recommend even when you do not. You can line them properly on the mat or on the shoe rack often located near the doors. If you need shoes for medical reasons, take along an 'indoor' pair.

Taking off your shoes means that you care for the household enough that you don't want them to spend more time cleaning the floor. You track in dirt, sand, and a lot more in your travels. This is one thing you don't want to share. You also don't want to bring germs inside the space.

One of the important signs of respect is to treat the servers and other manual laborers well. If given a chance, they would also want to hit the waters, tour the islands, and just be lazy throughout the day. But they can't as they have to feed their families, some of them with only a minimum wage.

Hence, always treat the person who serves you with kindness. Be patient while waiting to be served. Best of all, tip properly. Here, the average tip is 15 percent of the amount, but you can always do more with 20 to 25 percent. This applies to hotel maid service, restaurants, car rides, and tours.

In Hawaii, you may come across signs that say off-limits (kapu). There's a reason you're getting that warning. Do not disobey to avoid dealing with severe consequences.
5. Be Polite
According to the World Population Review, Hawaii ranks fortieth among all states in terms of population. In fact, in 2021, it got smaller by 1 percent. This means that in many situations, tourists may end up almost outnumbering the locals, particularly during peak seasons.

Make no mistake about it: the locals are used to having tourists around, and many treat them as one of their own. However, this doesn't give you a license to be impolite or rude.

Now, what are the basics you should know? As mentioned, don't be too greedy when on the road. Don't honk your horn, particularly to a person.

Because signage is limited, you may need to ask some of the locals for directions, but please don't shout. Be gracious enough to say thanks afterward as well.

If there's one thing you can be generous with, it's the shaka sign, which is extending the thumb and the pinkie while curling the three other fingers. You can give the hand a shake if you want to emphasize this.

This symbol means "hang loose," and it's a wonderful gesture for friendship, compassion, and solidarity. You can use it when parting with a new friend or have been given a favor by the locals like in traffic.

6. Learn the Basics of Hawaiian Culture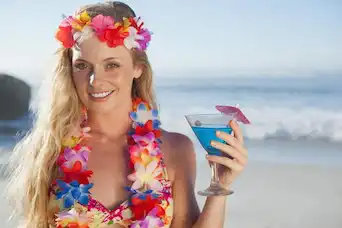 Hawaii is defined not just by beaches but also by its culture. To be a better tourist, it's important to understand the people's culture--and how to do it right.
Remember, aloha, for the people of Hawaii, is a lifestyle, not a print on a shirt or a welcome sign. It means wait to be invited, reciprocate kindness and respect, and leave a place the way you found it (or better).
People are likely to welcome you with a lei upon arrival from the airport or as soon as you enter the hotel. It is one of the most common symbols of the aloha spirit and may stand for friendship, greeting, honor, and celebration. The giving may be accompanied by a kiss on both cheeks. There's no limit as to the number of leis you can wear, and you can even make one. However, if you don't want to wear it, wait until you're alone in your hotel room. It is considered extremely rude to remove it in the presence of the person that gave it to you.
Do not dance the hula unless invited. It is more than a dance. It is a sacred art form deeply rooted in the story and life of the people of the islands. This takes a lot of professional training to master and perfect. If you're interested in learning how to do it properly, take some lessons.
7. Support the Local Economy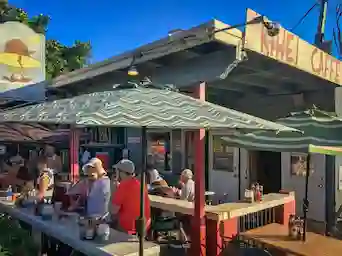 Tourism accounts for as much as 20 percent of the islands' local economy. When the pandemic hit—flights were cancelled, people couldn't travel, and cities were on lockdowns—the people of the islands suffered.
According to reports, joblessness almost matched that of the Great Depression, especially during the spring of 2020 immediately following the shutdown orders. Many businesses struggled to pay the rent and keep their employees.
Even if their local economy has somewhat improved when restrictions eased, about 1 in every 6 people still doesn't have a job.
As a good and responsible tourist, it may help to ask, "Where are my dollars going?" As Hawaii recovers from the impact of the COVID-19 pandemic, one of the best ways people can support the islands is by patronizing the local economy.
Shop locally whenever possible.
Stay in family-owned hotels.
Be cautious about booking an Airbnb. While it can bring income to those who own a home, it can also drive away people from communities that prefer to rent their properties to tourists, who can pay a higher price.
Choose businesses that support social causes, organizations, or other businesses.
Eat locally. Hawaii has a wide array of restaurants offering a variety of dishes with ingredients coming from nearby farms or straight out of the sea. In a way, eating local ingredients can be healthy for you.
8. Consider Traveling Like the Locals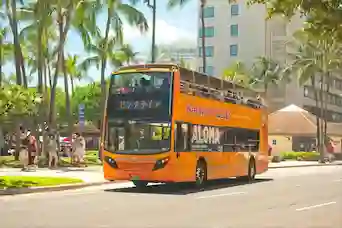 Here's a reality check before you get to Hawaii. One, it doesn't have a comprehensive transport system like other states in America. Usually, people commute by bus or by car.
Second, the road conditions in the islands are not the best. They usually have thin asphalt. Couple that with poor weather, you'll likely deal with several potholes and uneven roads along the way.
Because it seems there's not enough transport, many tourists opt for a car rental, which is currently in critical shortage that some, interestingly, are now driving and leasing U-Hauls.
While these options sound creative, they're not the best way to be a better tourist in Hawaii. What are your other options then?
Consider public commute whenever you can. At least on four major islands--Oahu, where the capital city, Honolulu, is; Maui, the Big Island, and Kauai--you can ride the buses. They are efficient, and their websites provide detailed guides, schedules, updates, and fares.
Opt for other options like mopeds and taxi services. The latter may be pricey, but they're a good alternative if you're in Molokai and Lanai.
Look for accommodation options that can provide shuttle services.
Join tours.
Walk. Do you know that Honolulu is one of the most walkable cities despite being crowded? Not only do you get some exercise, but you can also see more scenes you may miss if you're onboard a vehicle all the time.
Consider using Turo, a peer-to-peer platform that connects tourists to locals who can rent their vehicles, or the local ride-hailing app called Holoholo. These are also great steps to support the islands' economy.
9. Obey the Rules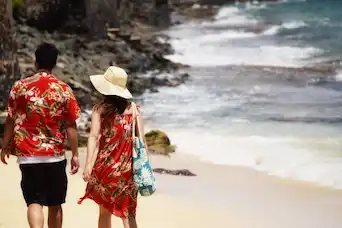 Tourists are not exempted from following local rules and regulations, especially since the islands still deal with the pandemic.
One of the most important rules that tourists should pay attention to relates to the islands' COVID response. As of July 2021, the Aloha State has launched its vaccination exemption program for domestic travelers from the United States and US territories.
According to it, those who can show proof of their vaccination may already bypass quarantine. They may also already travel after 15 days of receiving the second dose of either Moderna or Pfizer, as well as 15 days after a J&J dose. Domestic travelers may upload the documents to the Safe Travels Hawaii website.
Please note that given the volatility of the times, the rules may change without prior notice. Thus, you may want to check the official Hawaii tourism sites for the latest information.
Besides this, there are a couple more rules to remember when you're on the islands. First, any tourist can drive a vehicle here as long as they have a valid international driver's license. If it is a foreign driver's license, it must be in English.
In Hawaii, many bars operate throughout the night, so you are likely to grab a bottle or two (or perhaps even more). But like in other states, underage drinking is ILLEGAL here unless these kids do it in private locations. These don't include a parked vehicle on the highway. Further, while it may feel smart to just drop a cooler and gulp on the beach, it is also illegal here.
10. Bring Gifts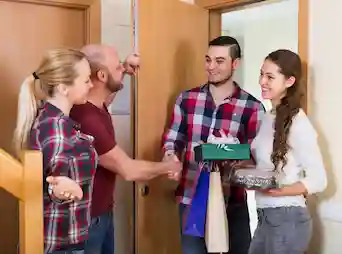 The people of Hawaii are some of the friendliest people, so you may be invited into their homes. Just to be sure that you're ready for that, prepare an omiyage.

What is omiyage? It is a Japanese word for "souvenir," but its actual context here may be different from what you're thinking. As a guest, you may bring presents to whoever invites you as a show of goodwill and thanks.

This tradition originally began among Japanese immigrants who used to work in Hawaii plantations. Back in the old days, the Japanese would make a pilgrimage to Shinto shrines and then return bringing gifts as a way of extending the blessings to their family members and friends.

During these times, though, the gifts were usually non-perishables because of the long journey on foot. Today, omiyage usually revolves around food, particularly sweets, those that are not found in the islands, and food products popular or native in your area.

Even better, you can practice omiyage as soon as you return home. Go to local shops and bring food gifts like their local Kauai coffee and chocolate-covered macadamia nuts.

Just a tip: avoid giving anything packed by four. It's considered bad luck.
11. Introduce Yourself to the Local Language
There's beauty in language. A word can already tell a lot about the people's culture, history, and tradition. So what better way to dig deeper into the country's story than to learn at least the basic phrases the locals use.

The islands actually have two official languages: English and Hawaiian, which King Kamehameha II established in the constitution around 1839. Compared to the English alphabet, the Hawaiian language consists of only 13 letters: eight consonants and five vowels.

The demography of the islands is also diverse. Almost 40 percent of the population is Asian while 10 percent is Pacific Islander or native Hawaiian. About 25 percent are white while almost 10 percent are Hispanic. Don't be surprised if you hear more than the two mentioned languages.

Needless to say, while you can get by with English, you may also want to learn the meanings of these words and use them appropriately:

mahalo (thank you)
aloha (hello, goodbye)
pupu (appetizer--you'll find this word in a lot of restaurant menus)
e komo mai (welcome)
keiki (child--know this word too if you want a child-friendly menu)
kane (man)
luau (feast)
moana (ocean)
kapu (forbidden or off-limits--some signs may include this word)
ohana (family)
wahine (woman)
ono (delicious)

If you're driving a vehicle, be familiar with the interesting way the people give directions. For example, they may say "mauka" for destinations toward the mountains instead of the usual east, west, south, or north.
12. Embrace Authenticity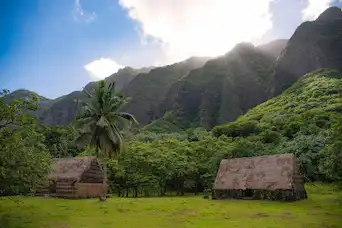 Let's face it, a lot of people travel not just to satisfy their wanderlust. Many also do it for the 'gram. As a good tourist in Hawaii, though, don't overdo it for two reasons.
First, the people here live authentic lives, and so should you. Not everyone wants to be bothered so you can get a photo of a local.
Second, while a lot of places in Hawaii are incredibly beautiful, some remain their best-kept secrets. Several organizations and even locals could be working together to protect these places against commercialization and overtourism. At the end of the day, these people consider their moana and aina sacred.
No one's stopping you from snapping pictures. But if a local guide or a boatman takes you to a less-visited place, you may want to avoid taking photos or turn off the geotag feature. Meanwhile, when you're doing something risky like walking a steep trail, keep your eyes and mind focused on the activity to avoid accidents and injuries.
However, you may want to tag the local restaurant, hotel, or shop to invite people to come over. It's a great way to boost their revenues and help the islands recover fast from the pandemic.
13. Know What to Wear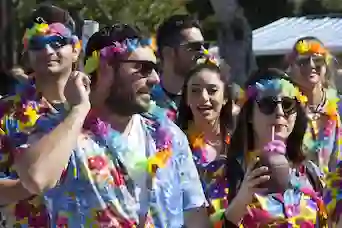 A good tourist doesn't like to stand out. Instead, they prefer to blend in. Hence, in Hawaii, you have to wear the right clothes. You should also know what to do here to make sure you are season-ready and don't look offensive.
First, unlike in the continental United States, the weather in Hawaii is pretty consistent, but that doesn't mean it's always sunny. The islands have two known weather patterns called "kau" (summer), which is from May to October, and "hoolio" (winter), which is between November and April.
During "summer," the average temperature is around 85 degrees Fahrenheit or 29 degrees Celsius. In other words, it's mild. In the winter, the temperature drops only slightly to 78 degrees or 25.6 degrees Celsius.
Does it rain in Hawaii? Yes. In fact, if the average rainfall in the continental United States is 38.1 inches, it is 48.8 inches in the islands, particularly in Honolulu. The rainiest month is December.
With these in mind, you may want to wear something breezy, casual, and comfortable in the summer. You can then layer these clothes with a light jacket, although it's not unusual to see the locals still wear shorts and shirts around this time. Don't miss packing an umbrella in December.
Please don't wear Hawaiian clothing stereotypes like floral-printed shirts, as well as sun visors and waist bags. Men may opt for board shorts or trunks that fall midthigh instead of tight swimwear. Swap your closed shoes, heels, and sandals with flip-flops unless you're about to hike.

14. Follow the Surfing Etiquette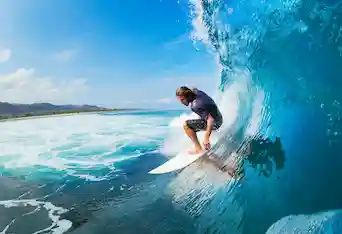 Surfing is a big activity in Hawaii that's part of its culture. In fact, some of the famous people they look up to are legendary surfers like Duke Kahanamoku.
And the islands are more than okay to share their waters with tourists, but you need to pay attention to some of their long-standing surfing etiquettes:
Don't block the path of a surfer riding a wave.
When paddling, maintain the same direction. The moment you become undecided, you could injure yourself and the surfer.
Know the surfer's "right-of-way." If two surfers are paddling, the person closest to the peak wave will have the right-of-way to ride it. Don't just drop in. If you end up sharing the same peak wave with someone, you need to both decide who should go left or right.
Do not touch the reefs. Remember, the locals share a deep connection with their oceans, and thus, they will do everything to protect it, including the reefs that are vital in marine survival. Avoid standing on the reefs even when you fall in shallow water. Tread the waters instead.
If you don't know how to surf, you can always get classes. Usually, it will cost you around $80 an hour. Some may choose a freelancer or any experienced surfer, but their experience doesn't mean they can be excellent teachers.
The waves in Hawaii can vary, which means there are amazing spots for beginners like the Haleiwa Beach Park and White Plains Beach in Oahu. For your safety and for the enjoyment of everyone, don't try harder waves when you don't know much about surfing yet.
15. Don't Easily Fall for the "Luaus"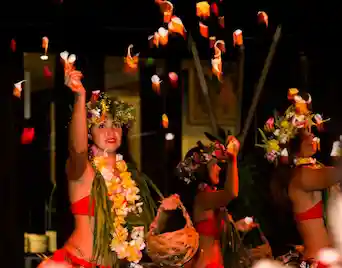 Whether you're researching Hawaii or booking a tour in the islands, you may come across hotels and even restaurants selling "authentic luaus."
Although the word "luau" means "feast" today, it means something different several years ago. It referred to a meal consisting of coconut milk, taro, and either chicken or squid. In fact, the actual translation of the Hawaiian word is "taro."
The lauau of yesteryears is also nowhere close to what you'll likely experience in tourist establishments. The feast featured the most popular local dishes such as kalua pua'a or Hawaiian roast pig, chicken long rice, poke, and haupia, a milk-based dessert. There will also be a lot of music and dancing, especially the hula.
The commercial luau commonly advertised is more of a summary of the best traditions in Hawaii rather than an authentic representation of their feasts and parties. Don't expect to get invited to a real luau either since it is not common these days.
Just have fun, enjoy the experience, learn as much as you can from the party, and be respectful.
Bonus: Who Are the Locals and the Natives?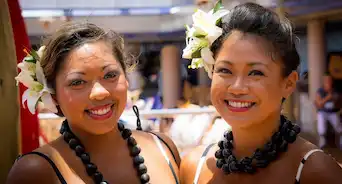 In many places, semantics matter, and Hawaii is not an exception. Although the people are less likely to call you out, they may find certain terms offensive or disrespectful.
To avoid offending anyone, know the differences between the locals and the natives. The natives refer to indigenous peoples of the islands. They are from Polynesian ancestors who arrived in the country by boat sometime in AD 300.
The local people are those who are born and raised or have lived in Hawaii, but their ancestry, whether mixed or single, should be traced back to three generations.
"Haole" is the term for those who are not native Hawaiians. They often refer to foreigners who have decided to live in the country but who are also not locals. As a broader term, it is a common description for a white person in Hawaii.
People travel for a lot of reasons. Some want to escape the hustle and bustle of city life. Others like to search for themselves. Many do it for pleasure. Regardless of why you come to Hawaii, the universal rules of being a decent human still apply.
Be a better tourist by treating the land and its people properly, support its local economy, follow the laws, and immerse yourself in their culture and tradition to enrich your travel experience.