Maui is for lovers. The island is home to some of the best beaches in all of Hawaii, and there are plenty of little resort towns that offer romantic seclusion. But, to really understand Maui, you need to take a peek at a map of the island.
Zoom out enough, and you'll see that Maui looks like two different sized islands fused together. The larger eastern island is where you'll land. It's home to the towering Haleakalā mountain which is a dormant volcano. The crown of the volcano is where you'll find the Haleakalā National Park crater which is perfect for an otherworldly sunrise, and the romantically adventurous Road to Hana wraps around the long, slow slopes of the mountain.
The smaller western island is dotted with former whaling stations that have now turned into resort towns. They give you front row seats to breaching whales during breeding season as well as some world-class restaurants.
Maui is so romantic that you're likely to see plenty of destination weddings because the island is the perfect fusion of natural adventure and resort-style pampering. And somewhere in between the hiking, weddings and spa treatments, you should try to visit some of these killer restaurants.
And don't miss out on the seafood while on Maui. After all, fishing is deeply ingrained into the culture of this island. Maui is a god to the ancient Hawaiians, and he created the island by using his mythical fishhook. He cast the hook to the bottom of the seafloor and pulled up Haleakalā for the peoples of Hawaii. So visiting that high-rated seafood restaurant is a way for you to pay homage to this ancient history.
---
The Mill House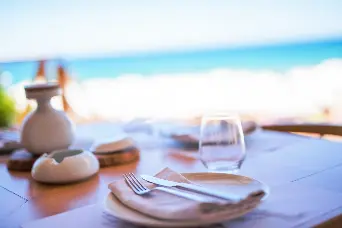 Chef Jeff Sheer welcomes you to his 60-acre Maui plantation that just so happens to have a restaurant. You can choose to eat indoors, but why would you when you have the option to eat outside in this verdant valley? Surrounded by valley walls, fruit trees, and vegetable fields, you'll drink in the beauty of Maui as you dine on world-class dishes. And, of course, all of the produce comes from the plantation itself. It's so fresh that you can watch farmers take the product into the kitchen for your meal. The Mill House is a great way to enjoy refreshing, intriguing and filling Hawaiian and New-American dishes.
Menu:
---
Lahaina Grill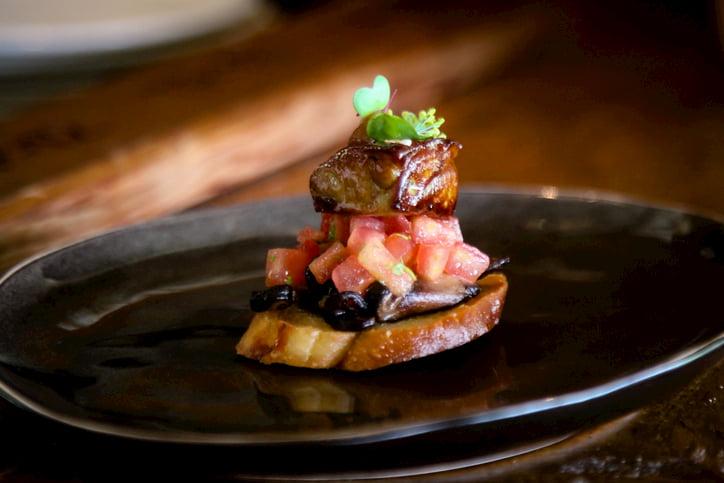 The Lahaina Grill was named one of the 10 best restaurants in the United States in 2018. It bills itself a bistro, but, make no mistake, this is fine dining at its best. It doesn't look like much from the outside with a strip mall-looking facade inside the Lahaina Inn, but the interior is startling refined. It's the kind of place that serves foie gras, wagyu beef ravioli and veal chops on stunningly beautiful plates. But it can be difficult to grab a table inside the small, 55-seat restaurant. It is recommended to make reservations as soon as you book your flights to ensure an unforgettable dining experience.
Menu:
---
Mama's Fish House Restaurant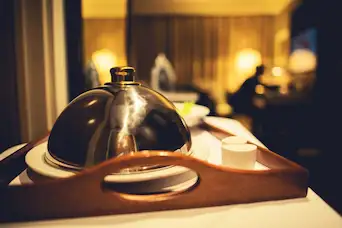 You can fuel the local economy by indulging in the seafood at Mama's Fish House because this restaurant takes local to a whole new level. Each seafood dish actually lists the name of the fisherman who caught the fish, and it's all served up in vibrant digs with Aloha. Make sure to show up well before your reservation to grab a drink at the bar and to enjoy the view. The bar serves up the original recipe for the Mai Tai Roa Ae, and it's strong enough to put a deep hunger in your belly. Make a reservation as this popular spot is perpetually hopping.
Menu:
---
Hula Grill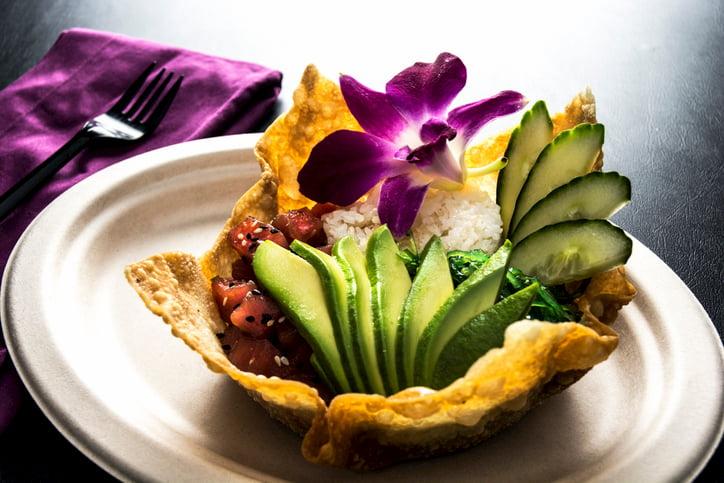 Fire-grilled scallops, Kalua pork potstickers, and massive crab cakes await at Hula Grill. Chef Bobby Masters brings his own unique take on Hawaiian, Asian and American cuisines -- often fusing them in just one dish -- to the Hula Grill. And the restaurant is absolutely beautiful. The open-air restaurant really makes you feel at home as tiki torches light the way to your table. This restaurant is known for its seafood with the coconut seafood chowder, poke tacos and flame-grilled shrimp being local favorites. And no visit to the Hula Grill, sitting right on Ka'anapali Beach, is complete without a round of decadent desserts.
---
Da Kitchen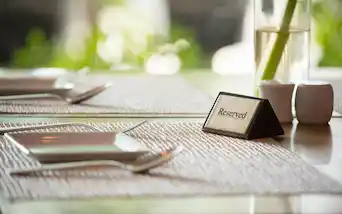 It doesn't get any more Hawaiian than Da Kitchen. Serving up Island-style food, this lively restaurant can be found on Koloa Street in Kahului. Hawaii sits right in the middle of the Pacific Ocean and is a cultural hodgepodge just like the menu. Munch on a fried spam musubi before digging into a massive plate lunch. Pick an oversized Kalua pork sandwich or a crazy big moco. Challenge yourself to finish the "Notorious B.I.G Moco" with chili, ground beef, two eggs, bacon, spicy sausage, and spam all served on a bed of fried rice. Just don't worry about the calories.
Menu:
---
Pacific'O Restaurant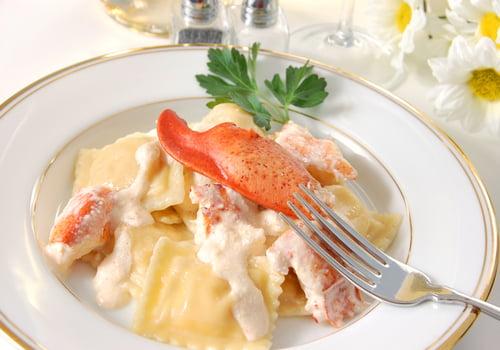 This multi-level restaurant buzzes with energy all day long. And why not? The Pacific'O is right on the water, features amazing views and the food is incredible. Be sure to pop into the bar to order up a tropical drink to watch the bartenders squeeze Hawaiian fresh fruit. You'll find the interior of the building to be quite elegant, but you'll definitely want to sit outside. You'll be able to order up freshly caught seafood and sustainable meats from the locally sourced menu. And you'll find eclectic dishes that fuse Hawaiian, Asian and American flavors on the menu like the kimchee tacos.
Menu:
---
Paia Fish Market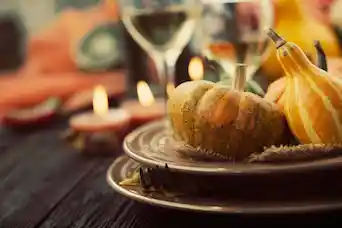 You'll learn all about local fish at the Paia Fish Market. The menu teaches you that Mahi Mahi is flaky, white and delicate while opah is tender, pink and moist. And you can use this education to order up baskets of fish on the sparse menu. The fish is served up simply with just a few sauces and aside, but the freshly caught seafood is absolutely delectable. There's even a small menu of burgers and pasta for those who don't like seafood, and there's a small kid's menu as well. So, you can drag the whole clan down to this popular spot to get your seafood fix without worry.
Menu:
---
Aloha Mixed Plate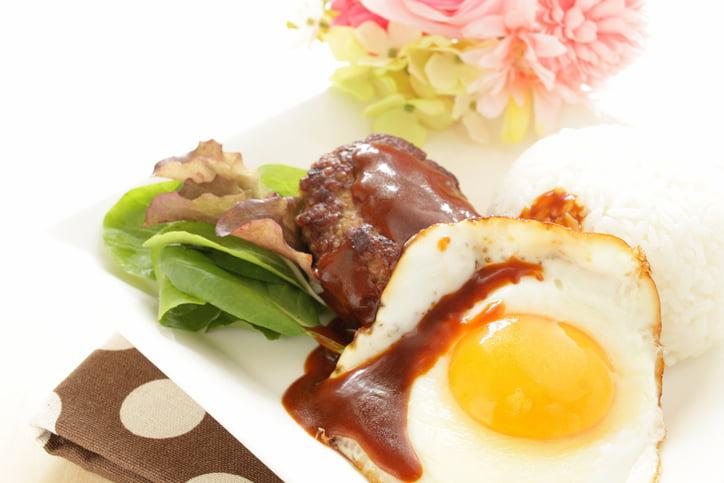 The burger is about the only thing on the menu that isn't distinctly Hawaiian down at Aloha Mixed Plate. It's a fitting name as the food is made with Aloha and a whole lot of Hawaiian flavor. From the freshly cut papaya for breakfast to the kalbi ribs for dinner, you'll find unique flavors at all times of the day. It's also a great place to introduce yourself to the Hawaiian plate lunch. You'll be able to dig into the main protein along with plenty of Hawaiian-style sides when you sit down at Aloha Mixed Plate.
Menu:
---
Leilani's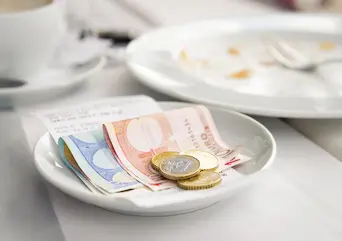 Leilani's is all about Aloha. It's truly a family down at this restaurant where you're likely to get a server that's worked there for years. Don't be afraid to ask them all about the menu as you enjoy the open-air digs as the sun sets at this Ka'anapali Beach restaurant. You'll be able to indulge in opah with pistachio crust, Maui onion sirloin, and fresh sashimi. And you can feel good about indulging down on the beach because all of the food is locally sourced. You're feeding the local Maui economy while you feed your belly.
Menu:
---
Star Noodle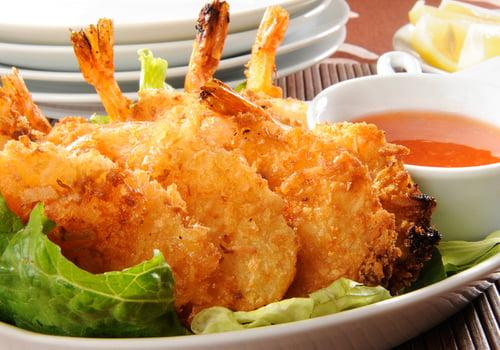 Did you know that the majority of Hawaiian locals are of Asian descent? You can embrace Hawaii's Asian cultural heritage at Star Noodle in Lahaina. The restaurant is tucked into the Lahaina Light Industrial Park, so you'll have to drive a bit to find this spot, but it's well worth the effort. But you might need an Uber home after you indulge in the sake bar with its variety of rice wines imported from Japan. You can order up Vietnamese crepes, Thai wings, and teriyaki chicken before ordering dessert. The malasadas, a pastry brought to the islands by Portuguese cowboys, are a must-try.
Menu:
---
Kihei Caffe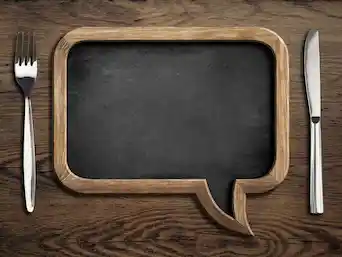 People watching is the name of the game at Kihei Caffe. It's the kind of place where you can sit on the sidewalk across from Kalama Park to enjoy the foot traffic. And it's fun to make up stories about passers-by with your friends while you enjoy the incredible food. The bacon is perfectly crispy, the pancakes delectably fluffy and the eggs are cooked to perfection at this breakfast and lunch joint. It opens early, at 5:00 a.m., and it serves up breakfast until 2:00 p.m., but you can also order yourself a heaping lunch special. It's fresh, fantastic and filling. What's not to love?
Menu: