The Big Island is big. In fact, the island's active volcano, which you can visit safely inside Volcanoes National Park, continues to pour hot lava into the ocean. It hisses to create a geyser of steam and glass, and it hardens to grow The Big Island by 40 acres per year. As if the island wasn't big enough already.
The Big Island causes a bit of confusion because it shares the same name as the state -- Hawaii -- and because it has so much to see. The long, slow slopes of Mauna Kea, which is snowcapped in the winter, give the island more than 13,000 feet of elevation. The massive mountain also cuts the island in two. The west side of the island is where you'll find Kona. It's dry, hot and covered in lava fields. Hilo is on the east where you'll find rainforests, waterfalls, and humidity. The climate and landscape of The Big Island are so diverse that you can visit 10 of the world's 14 different climate zones during your vacation.
But what do you do after a long day of exploring? What do you do when the sun finally starts sinking into the ocean? Well, it's time to refuel with a great meal so that you can jump back into the car the next morning for another day of adventure. Now, the Big Island is big, so hopefully, you're near one of these 10 amazing restaurants.
---
Roy's Waikoloa Bar & Grill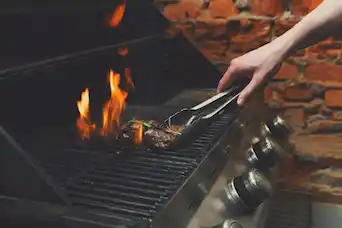 It's hard to miss Roy's. It's right in the middle of the very popular King's Shopping District near King's Trail where lava rock is carved with ancient petroglyphs. Roy's is a great way to indulge in modern Hawaiian cuisine due to the diversity of dishes. Hawaii is a fusion of Asian, Native Hawaiian and American cultures, and you can order dishes inspired by all three. The restaurant itself is modern and sleek, and the 17-year-old establishment prides itself on outstanding service. The restaurant's fame has allowed it to open more locations on the mainland in cities like Las Vegas.
Menu:
---
Merriman's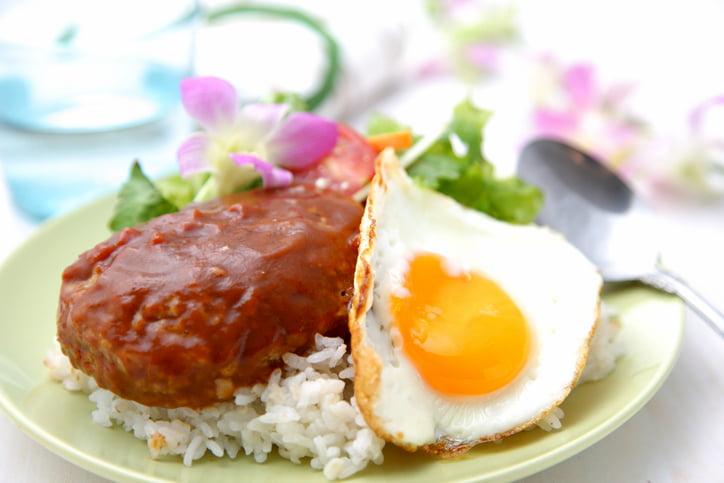 Did you know that the cowboy culture existed in Hawaii long before gun-toting outlaws roamed the Wild West on the mainland? Hawaiian beef has been prized since the late 1700s, and you can indulge in some of the Big Island's best beef at Merriman's. That's because chef, founder, and owner Pete Merriman uses local fish, meat and vegetables to craft world-class dishes at this Kamuela restaurant. The restaurant grows some of its own products and maintains relationships with farmers islandwide. The result is incredibly fresh, seasonal and unique food. And your money goes right into the local economy.
Menu:
---
Cafe Pesto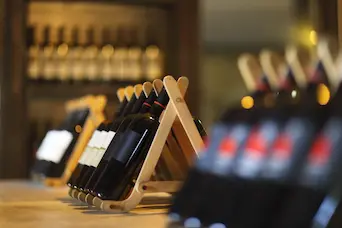 Cafe Pesto started as a simple pizza joint in the small southern harbor town of Kawaihae back in 1988. The restaurant was founded right as the Hawaiian Regional Cuisine movement took off, and Cafe Pesto rode the wave to fame. The restaurant has now opened a second location in Hilo, and both locations occupy historic buildings. Cafe Pesto gets packed for lunch as patrons love the restaurant's commitment to preserving Hawaiian cuisine and culture. You can still find pizzas of all sorts as well as dishes inspired by Japan, the Pacific Northwest of the United States and beyond. Like Hawaii herself, its menu is a quirky cultural mashup.
Menu:
---
Ken's House of Pancakes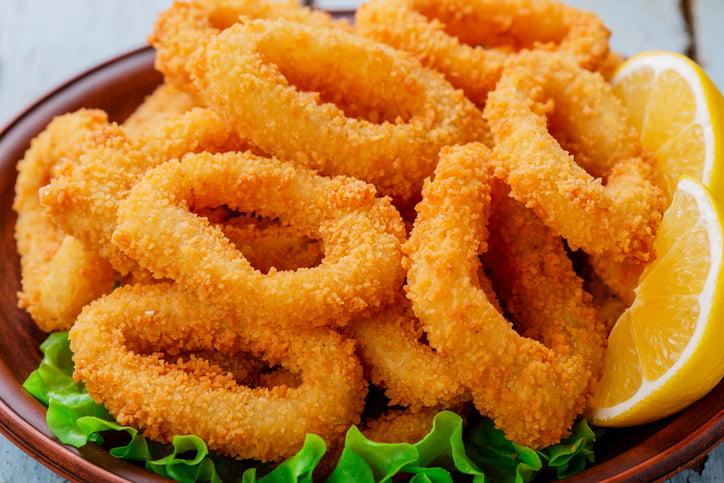 There's a little bit of Hollywood on the Big Island inside Ken's House of Pancakes. This famous diner, which is open 24 hours per day throughout the year, has a wall of fame right when you walk in. You can peer upon all the celebrities that have visited this greasy spoon over its 47-year existence. The owner is even Dwayne "The Rock" Johnson's uncle. This unassuming little diner sits just on the outskirts of Hilo and serves up breakfast all day long. You can also grab a burger, a patty melt or some local "grinds" at all hours of the day.
Menu:
---
Hilo Bay Café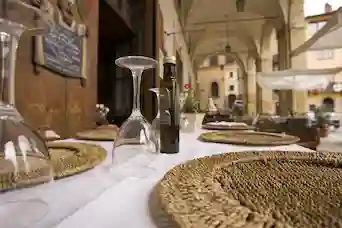 This 70-seat restaurant opened its doors right next to a Walmart inside of a strip mall back in 2003, and the restaurant has survived against all odds. That's because the owners and chefs are all food fanatics, and they lovingly prepare some of The Big Island's best dishes on a daily basis. The business has boomed, and now you can find the Hilo Bay Cafe in new digs right on the ocean in Hilo Bay. The views are almost as beautiful as the inventive dishes that fuse local, Asian and American flavors.
Menu: click here
---
Hawaiian Style Cafe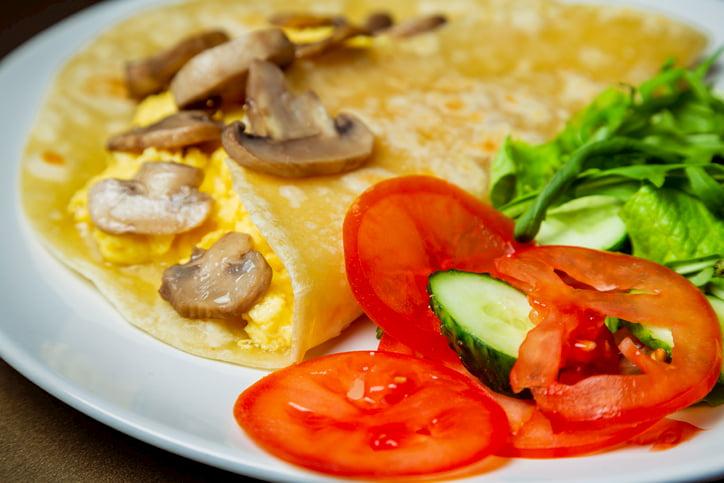 Rock on up to the Hawaii Style Cafe for some monster pancakes or Kalua pork hash. This restaurant, which you can find on Kawaihae Road in Kamuela, serves up some seriously unique eats. And it feels like you're getting a five-star meal for a family-friendly price. You can indulge in all sorts of local cuisines like Kalua pork, Spam burgers, loco moco, and the mac-a-Saurus. This restaurant, with its inventive take on Hawaiian food, is the perfect spot for a large crew or family. They serve up breakfast all day long, the prices are reasonable and the staff all live Aloha.
Menu:
---
Island Lava Java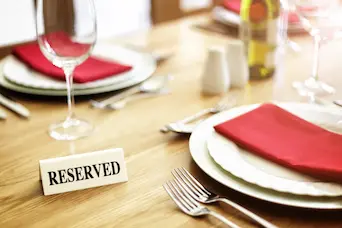 You've just landed in Kona, and you have a big week planned ahead of you. Now is the perfect time to head down to the waterfront to enjoy a coffee and a cake at Cafe Lava Java. This quaint little spot is perfect for a little bit of relaxation, and the coffee can help you adjust to the new time zone. This place serves up breakfast, lunch, and dinner using locally sourced foods. They even keep their own farm to fuel their menu. But it is the coffee and the cakes that are the star at this waterfront restaurant.
Menu:
---
Kilauea Lodge Restaurants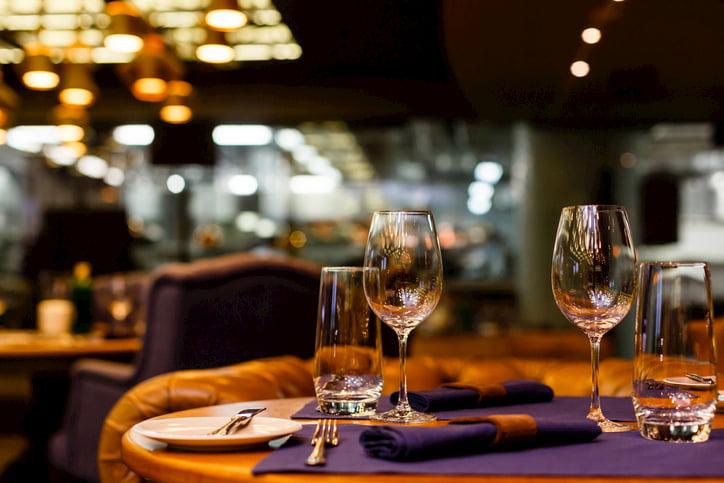 You truly step back in time when you walk through the doors of the Kilauea Lodge in the town of Volcano. Experience the Big Island before all the resorts moved in by visiting this lodge turned grocer turned restaurant. The building is beautiful, erected back in 1911, and has been completely restored with koa and bamboo wood accents. And the menu is seriously eclectic. Indulge in eggs benedict with passion fruit hollandaise sauce, Mamona Paloa Toast, antelope schnitzel, and the volcano loco. Then, after you're done with your amazing meal, you can peruse the lodge's collection of local art.
Menu:
---
Pineapple's Island Fresh Cuisine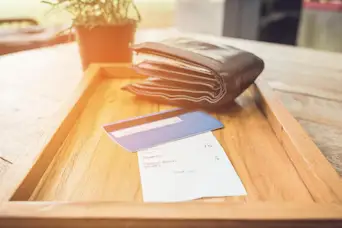 Find the corner of Mamo and Keawe Streets in Hilo, and you'll come across the historic Pineapple Building. Inside, you'll find the open-air Pineapple's Island Fresh Cuisine. This family-owned restaurant bursts with Aloha, and you can often hear live music carried on Hilo's humid air emanating from this lively spot. The menu offers up pups, burgers, wraps, sandwiches, soups, salads and specialty dishes, and all of the ingredients are locally sourced from Big Island producers. The menu is heavy on freshness which makes it the perfect place to be refreshed. Just come ready to make some friends.
Menu:
---
Jackie Rey's Ohana Grill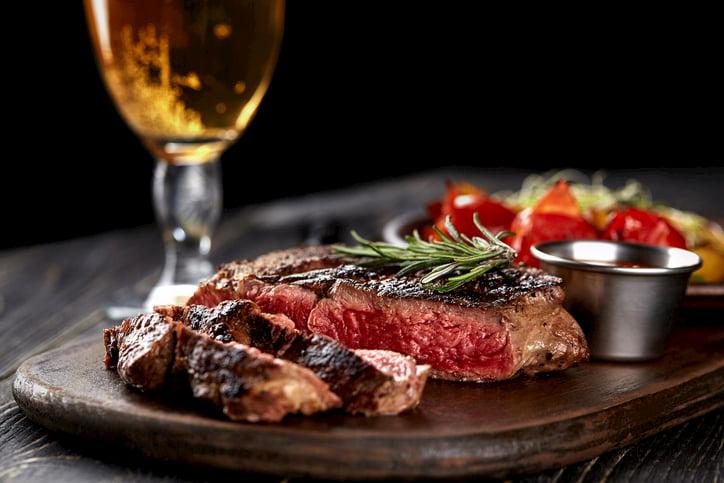 The sign says it all -- Jackie Rey's Ohana Grill. Ohana means family, and you'll be treated like family the second you walk through the door. And it's not hard to find this popular Kona restaurant as the exterior is a loud red and yellow. This is the perfect place for locals and tourists to grab some fresh seafood, a perfectly cooked steak, a refreshing salad or a filling plate of pasta. There are even visitor's specials for those on vacation. Be sure to pop down to Jackie Rey's during happy hour for discounted wine, beer, and select pupus.
Menu: