Hawaii is the most isolated chain of islands in the world. The nearest major mainland city is Los Angeles, and a flight takes six hours from LAX airport. That means you could be spending 12 hours on a plane to get to Hawaii from the east coast. That's nearly a quarter of the way around the entire globe.
So it's pretty amazing to see the size of Honolulu when you touch down on Oahu. Resources have been shipped from all over the world to construct a massive city full of skyscrapers. And every car that you see stuck in Honolulu's notorious traffic was barged to the islands, as well.
A barge journey almost 3,000 miles through the open ocean to reach Hawaii from Long Beach, California; the nearest mainland port. The trip lasts anywhere between four and five days, depending on conditions.
This isolation, along with the need to barge in major goods like motor vehicles, makes Hawaii ripe for logistical problems. And one of those problems can be parking.
---
Should You Rent A Car In Hawaii?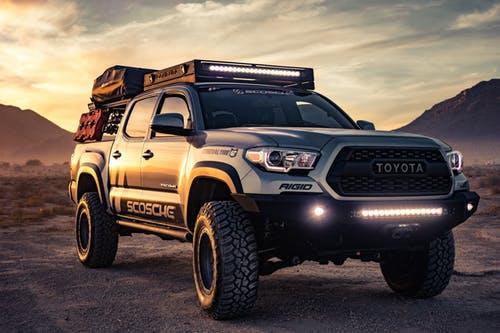 Absolutely. All the major car rental agencies operate on the islands, and the average cost of a rental car is about $60 per day. That price includes insurance. That might seem like a steep cost to add to your week-long vacation, but, in an odd way, a rental car actually saves you money in Hawaii.
Many of Hawaii's natural wonders are free, but they are spread out. If you can drive yourself to that trailhead, waterfall, or beach then you have a free day of fun under the tropical sun. Otherwise, you'll have to waste time waiting for a bus or payout your ear for daily guided tours to see your island. Alternatively, you could hail a cab every time you want to go on an excursion or use an app like Uber. But the costs of those rides will add up to be more expensive than a rental car.
In most cases, parking is abundant in the Hawaiian islands. The only time you'll run into parking trouble is when you arrive at a popular attraction's parking lot a little too late in the day or if you're trying to park in the big city of Honolulu.
---
Parking in Honolulu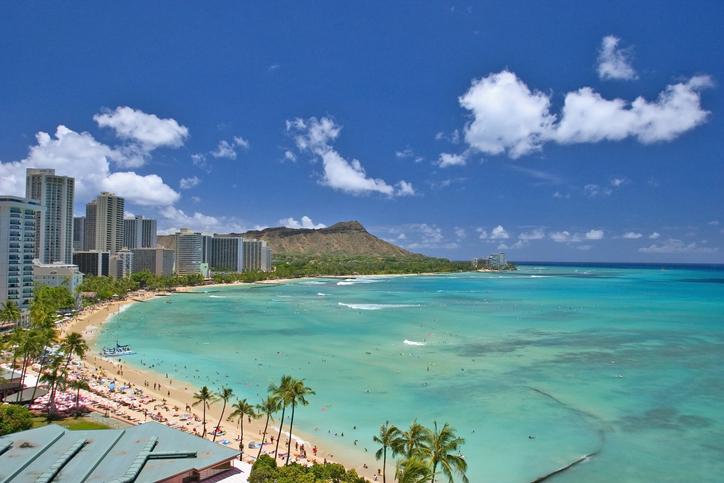 You'll be shocked by the sheer size of Hawaii's major hub when you land at Oahu's international airport. Honolulu features a massive skyline, high-rise resorts, and the city sprawls into the hills beyond. Honolulu welcomes the bulk of Hawaii's 10 million annual visitors, so it's a great place to meet friends, take advantage of the big city amenities and to enjoy Hawaii's best nightlife.
Unfortunately, all that convenience comes with a cost. Like any big American city, Honolulu has its fair share of traffic and you may find parking a bit difficult. You'll have to pay for street parking, and your hotel may even charge you for parking.
This is the only time that we recommend thinking twice about a rental car. Honolulu features a network of buses that may make it easier for you to get around town, and there are apps that help you navigate the confusing routes like DaBus2. You can even use Uber efficiently inside the crowded streets of the city.
You can even choose to split your Oahu vacation into two. Spend the first few days in the city without a rental car only to pick one up in order to spend the last few days on the more remote north shore. Out on the north shore, far from the city, you'll find standard Hawaiian countryside parking.
---
Roadside Viewpoints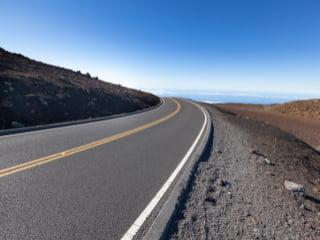 Inevitability, you'll round a corner on a Hawaiian highway only to be blown away by the scenery. Or, perhaps you're stunned by a breaching whale or a spinner dolphin out in the ocean while driving. In these times, when you're absolutely gobsmacked by the scenery, it's important to keep your wits on the road.
It is absolutely unacceptable to stop on the road in order to satisfy your visual delights. It is your responsibility to pull over to the side of the road in order to enjoy the view. Slow down, put your blinker on and slowly pull over to the shoulder. It may force you to walk back down the road a bit to get the view you're looking for, but it certainly beats being rear-ended by a local.
Tourist-caused car accidents are actually pretty common on the islands. So, if you see something absolutely beautiful while behind the wheel, make sure you keep your eyes on the road in front of you. Another tourist just may have stopped in the road, and you don't want to hurtle into the back of their car.
---
Parking Lots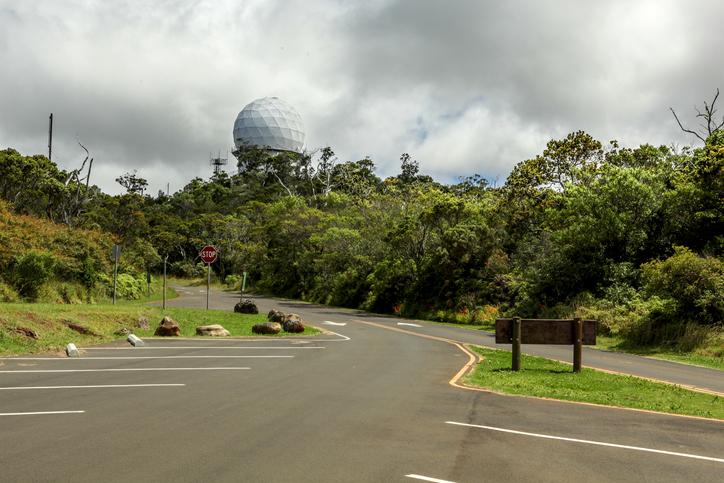 Most Hawaiian attractions have designated parking lots. They may not look like mainland parking lots, but they certainly do the job. They may be washed out dirt lots, sandy strips on the side of the street, or regular old paved lots. Hawaii's main attraction parking lots should be signposted, but other lots will just be remote dirt patches. Rule of thumb -- only park in the non-signposted areas if other tourists are parked there.
Take Ke'e Beach and the Kalalau Valley Trailhead parking lot at the end of the Kuhio Highway North on the island of Kauai, for example. The road comes to an end in the middle of a rainforest, and you'll likely see Jeeps making their own parking spots on extreme hillside angles. But those Jeeps, as well as the cars parked in between the paved lines, are all inside of a parking area designated by posts. Park outside of the area along the road leading to the lot and you'll instantly receive a ticket.
Parking lots like the one you'll find at Ke'e Beach are incredibly popular. They tend to fill up early in the morning, and it'll take a stroke of luck in order to score a spot later in the day. But if you find yourself in a remote area with a full designated parking lot, then you'll have a difficult choice to make.
You can either park illegally to take your chances with the police, or you can skip that spot altogether. It's a tough choice, but you should understand that parking tickets are very common on the Hawaiian islands.
---
Parking In A Dirt Lot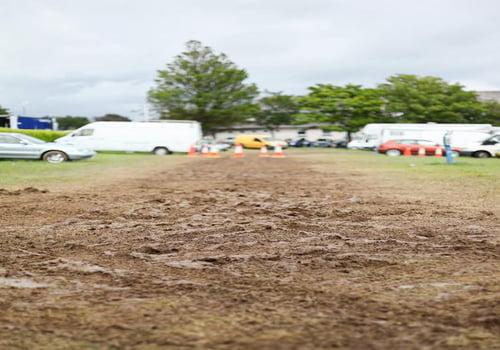 Locals love to drive powerful pickup trucks, so you might see some 4x4 vehicles parked rather precariously in the dirt parking lot. You should also know that the dirt under your car can be very slippery after a rain, and heavy rains can wash the ground under your car away completely. Those rains can also carve out some massive potholes.
If you choose to park in a dirt lot with an economy rental or sedan, then take it slow. And don't park in a remote dirt lot if there's a lot of rain in the forecast. You just might need to leave your car in the lot until the rain subsides.
---
Parking at Hotels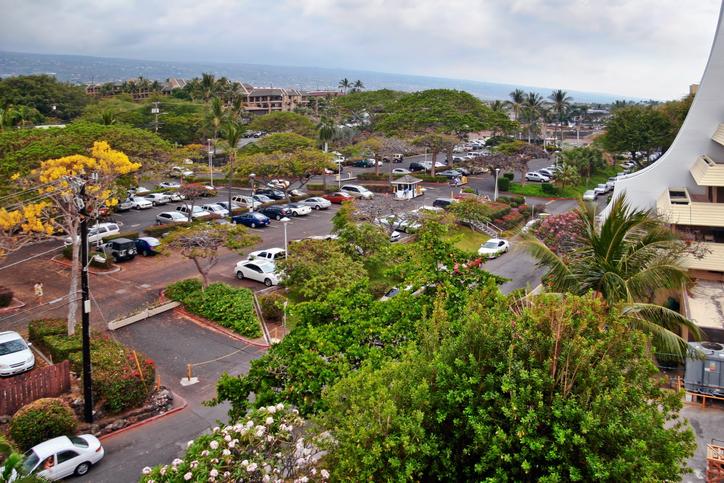 Some Hawaiian hotels and resorts feature massive parking lots, and many of those hotels are situated near a natural attraction. Just make sure to check for any signs restricting the use of the parking lot before you decide to park. Some hotels are absolutely fine with the public using fringe parking lots while others might have security checking parking passes. If so, your rental car just might be towed at your expense.
---
Parking in Plazas
You run the same towing risk parking in a plaza if you're not a patron. But some plazas are so big that you may just be able to get away with it. If you do plan on parking in a plaza for the day, make sure to go into one of the stores to make a purchase. Keep the receipt. It just may save your car from being towed.
---
Public Parking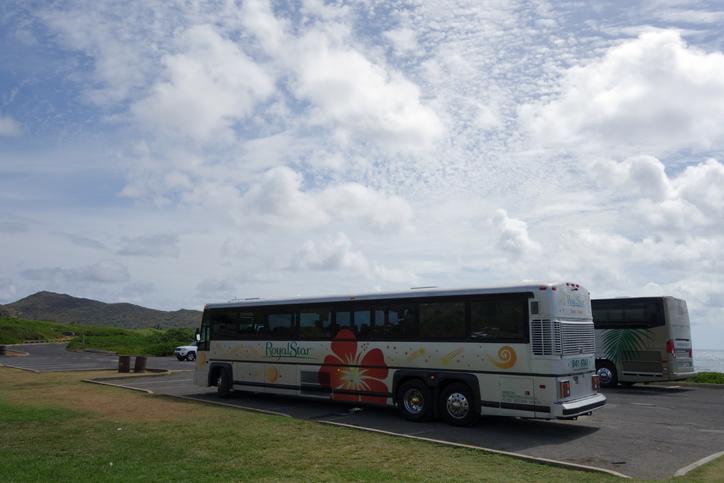 In Hawaii's larger towns, you'll likely find central public parking lots. These paved lots allow you to explore the town on foot without worrying too much about time. But you might be ticketed or towed for leaving a car in a public lot for too long. But, if you've had too much to drink with dinner, don't be afraid to leave the car in a public lot overnight. Just make sure to go get it in the morning.
---
Metered Spots
You won't find any metered spots outside of the big Hawaiian cities, but they work just the same as they do on the mainland. And if you find an urban street that features parallel parking, then check for signs that list parking restrictions even if there are no meters. Of course, this is all common sense for those who live in large mainland cities.
---
Parking Safety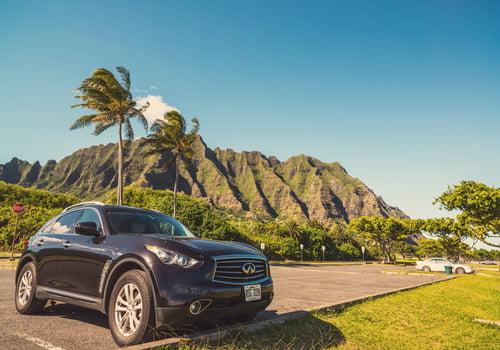 Hawaii is a safe tropical paradise, but your rental car may be broken into at a trailhead's parking lot. Thieves know the look of a rental car and they know that you'll be hiking for hours. If you plan on parking in a remote dirt lot away from the main road in order to go on a hike, then you should take a few precautions.
Make sure to remove all valuables from your vehicle and then check the weather report. If it's not going to rain, leave the windows down a bit and the doors unlocked. Would-be thieves have no reason to break your window if the car is already open.
You can also try to make your car look like it belongs to a local. Local's vehicles are much less likely to be broken into, so you can purchase certain bumper stickers to blend in. Bumper stickers for local surf companies work really well, and you can stick them on inside your back window using scotch tape so that you don't leave any marks on your rental.
---
Hawaiian Parking Tickets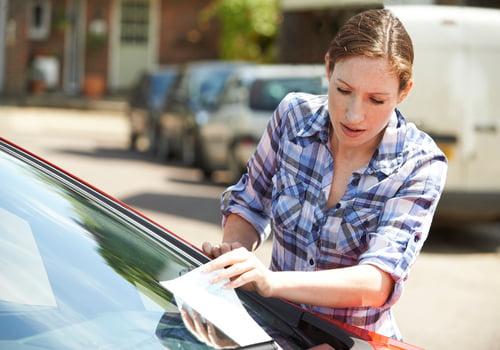 Police are very diligent when it comes to parking in Hawaii. If you park illegally, even for just a minute in a remote place, you can expect a ticket. And Hawaiian parking tickets are quite expensive.
Fighting the parking ticket is incredibly difficult. You'll have a choice between fighting the ticket in court or writing a letter to the judge. Of course, you'll be forced to write a letter to the judge because a flight back to the islands is impractical.
And you can expect to lose the written battle unless you have some very compelling evidence. So, if you believe you received a wrongful parking ticket, take plenty of pictures before you move your car and email them to yourself immediately to get a timestamp. Those printed pics just may prove helpful when it comes time to fight the ticket.