Which Airline Should I Use To Fly Between Islands?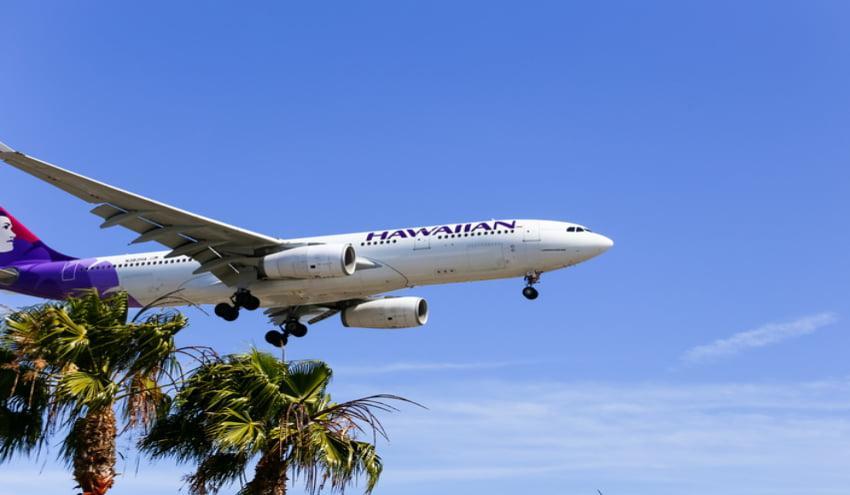 The state of Hawaii encompasses eight islands that have erupted from the ocean floor in a southeast-to-northwest streak right in the middle of the Pacific Ocean. This is the most isolated chain of islands in the world and marks the southernmost point of the United States. It's not an easy place to get to.
It takes about eight hours of flying time to get to Hawaii from Tokyo. Australians flying in from Sydney can expect to spend about 10 hours and 45 minutes on the plane to Honolulu. And it's 12 hours of flight time to Hawaii from New York City. That means the Asian and Australian continents are closer to America's 50th state than cities on the mainland's east coast.
Those living on the west coast are lucky. It's only about six hours of flying from cities like Los Angeles, Oakland, San Francisco, Seattle, San Diego, and Portland. And it takes just a bit longer from Las Vegas.
The vast majority of these flights land in Hawaii's big city of Honolulu before connecting to other Hawaiian airports. And you can take advantage of these connecting flights to hop to other islands during your stay. Here's the best way to do it all.
Stay At Least Seven Days On One Island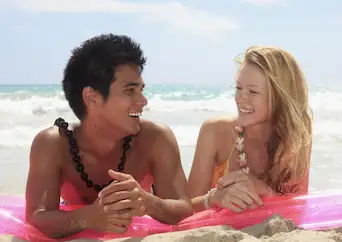 First of all, we recommend staying at least a week on your favorite island before you begin to island-hop. There's absolutely no way that you can see everything that a single Hawaiian island has to offer in just seven days, so you shouldn't think about leaving before one week is up.
Here's our recommended vacation cycle, and you can repeat this three-day cycle just once in a week.
Day 1 "Active" -- Challenge yourself on your favorite hike to get the blood flowing.
Day 2 "Semi-active" -- Explore a part of the island that would otherwise be inaccessible with a guided tour to stay semi-active and adventurous.
Day 3 "Rest" -- Lounge on your favorite beach, by the pool or get a spa treatment.
Of course, you should sprinkle in some nice dinners, nightlife and a luau on top of this schedule. But, as you can see, this repeatable cycle will only allow you to go on two hikes, do two guided tours and lounge on two beaches. And there are many more hikes, tours, and beaches on each island.
So, only start island hopping if you have more than a week on the islands. If you have 10 days, then spend a week on your favorite island before spending a few days on your second-favorite island. Your best bet is spending two or three full weeks on two or three different islands respectively.
Flying To Hawaii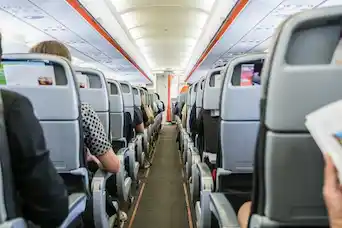 You'll be able to book the cheapest flights about 70 days before departure. This means that you should plan your Hawaiian vacation well out in advance. It's best to block off a month in which you willing to take your vacation. Once it's blocked off, start scouring the web for flights 70 days beforehand to look for the best prices.
You can expect to pay anywhere from $500 to $900 for a round-trip flight from the east coast. The west coast is a bit more affordable. Flights should range from $300 to $600. So, if you see flights in those price ranges, you should act quickly.
But here's a secret. Federal law forces airlines to give you a 24-hour grace period after you buy your ticket so long as the departure date is more than a week out. You can cancel or change your flight within that time frame for free. Of course, you'll have to pay any fare difference to change your flight.
This means you can book your flight and continue to search for better prices for 24 hours. If you find a better price, you can cancel your booking for free to get a full refund before booking your new flight. Or you can simply change your flight if it is with the same airline. You should be able to get a refund of any leftover cash.
Airlines That Fly To Hawaii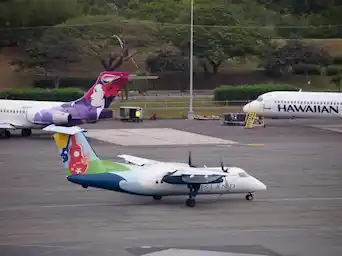 Hawaiian Airlines is a great place to start looking. The airline offers up more flights from more mainland cities than any other airline out there. But Hawaiian Airlines has a lion's share of the market which means it can raise prices without any repercussions.
Alaskan Air is a good alternative to Hawaiian. The affordable and highly rated airline runs 160 weekly flights from eight different U.S. cities. You can look into flying to one of their west coasts jump-off points to change airlines to Alaskan. It's a long shot but it might save you some money.
American Airlines has a massive worldwide footprint, and they can usually bring you to one of Hawaii's main airports from any city in America. And United Airlines brings the most people to Hawaii with non-stop flights to Lihue, Honolulu, Kahului, Hilo, and Kona.
Allegiant, a lesser-known carrier, runs flights to Honolulu from Los Angeles and Las Vegas. But these flights only run in the summertime, and the airline has a menu of fees much like Spirit Airlines. But, if you pack light and depart from the right city, Allegiant may get you to Honolulu on the cheap.
West Jet is Canada's go-to airline to Hawaii running flights Vancouver, Victoria, Edmonton, and Calgary.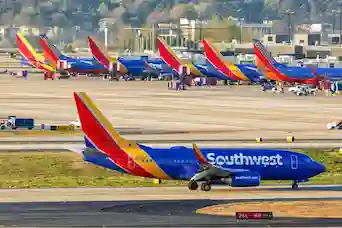 has flights to Hawaii as well. Southwest is a disruptive force in the airline industry. Years ago, a shrewd business move allowed the company to lock in the cost of jet fuel at a low rate. As a result, the airline has some serious perks -- two free checked bags, free flight cancellations, and changes.
How To Use Southwest To Save Money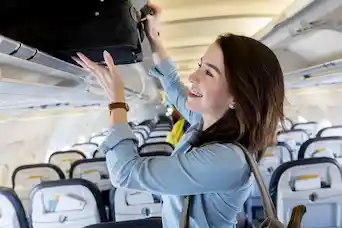 Southwest has some of the most customer-friendly policies in the industry, and these policies can save you some serious coin. Firstly, the airline does not charge for checked bags. That means you can save $25 to $50 per passenger by flying with Southwest.
But it's Southwest's cancellation and change policy that you can really use to your advantage. Once you book, you can continue to check the price of flights for your vacation. If you find a lower price on Southwest, you can "change" your flight to the same flight for a refund of the unused portion. If you find a cheaper price on another airline, you can cancel your Southwest flight with no penalty.
Now, here's the rub. You'll only get a monetary refund if you booked the flight in the last 24 hours. Otherwise, your refund will be in the form of credit for another Southwest flight. But, if you're a frequent traveler, that's as good as money in your pocket. You just have to have the means to lose that liquid cash to Southwest Airlines credit. Credit is good for one year.
Southwest is the only America-based airline with these friendly policies, so don't try to pull off this stunt with any other airline.
Inter-island Flights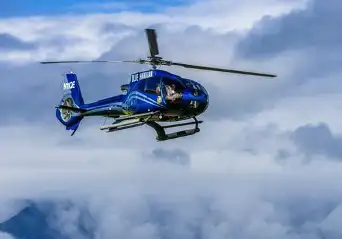 Currently, there are only three airlines that run inter-island flights in Hawaii -- Hawaiian, Mokulele, and now Southwest. Unfortunately, Island Air recently went belly up.
These flights are short, usually lasting 45 minutes or less, and can be rather affordable. Get far enough out ahead of the departure date, and you'll be able to scoop a flight for as low as $77 roundtrip. But, if you wait, you could be paying hundreds of dollars to get the last seat on the plane.
This means you should book your inter-island flights as soon as you book your flights to the islands from the mainland. This ensures you'll get a seat and that you'll get the best price.
You'll also have to pay for checked luggage, so you need to add that to your travel budget. Otherwise, flights are rather painless. The planes can be small, and the seats are thin, uncomfortable and do not recline. But, due to the thinness of the seats, you'll have ample legroom for your short flight.
But you may have to connect in Honolulu to get to your final destination. This can add a considerable amount of time to your travel. You might even find yourself connecting in Honolulu for a flight from Maui to the Big Island. Make sure to check the details of the flight before you book to avoid unneeded layovers.