Using Google Flights to Find Your Next Flight to Hawaii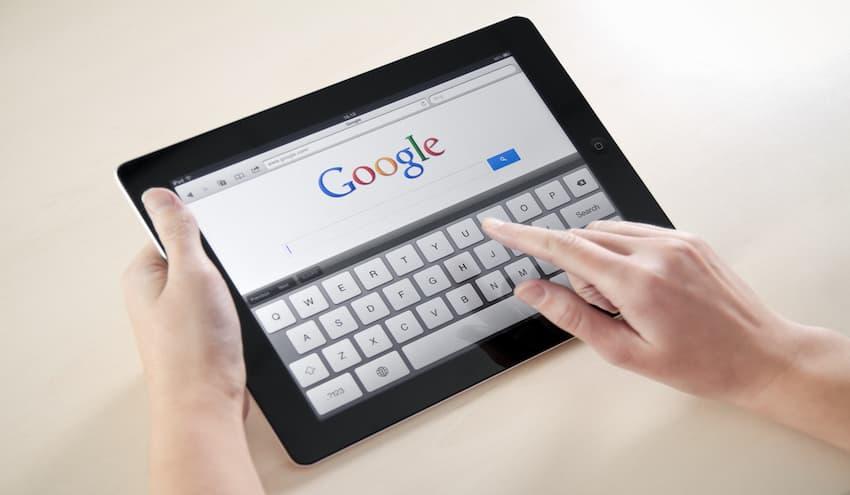 During the cooler months, your thoughts naturally turn to warmer days and tropical breezes. Picturing a sandy beach, pleasantly crashing waves, and the warming sunshine beaming down on you relaxes you into thoughts of an island paradise. As you start to imagine sinking your toes in the warm sand and balmy water, you begin to imagine how the turquoise waters will look surrounding Oahu or Maui as your plane circles overhead in preparation for landing. You can almost smell the hibiscus flowers and fresh pineapple as you snap back to reality. And then you realize that planning your perfect Hawaiian getaway is going to possible as soon as you make a few plans to hop a plane over the Pacific.

If you are itching to make your way to the islands soon to experience the Aloha spirit of Hawaii, the biggest mistake you can make is not utilizing the streamlined industry-standard for booking your airline, Google Flights. No longer do you have to spend hours pouring over multiple airline or discount fare sites hoping to stumble across a great deal or a hidden gem of a flight. Instead, the all-in-one search engine that Google has created does all of the heavy liftings for you so you can book your dream trip to Hawaii hassle-free.

If you have never used Google Flights, or you just need more in-depth information, you have come to the right place. We will talk about what Google Flights is as well as detail out its best (and worst) features. You will be a pro at searching out the perfect flights for your next Hawaiian vacation, with all of the answers to your questions at your fingertips. Let's get started with an overview of what the site is and why it will be the go-to for your future flight searches.
What is Google Flights?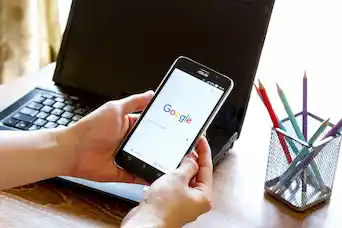 Simply put, Google Flights is a search engine optimized to seek out comprehensive information on a one-way, roundtrip, or multi-city flight, to present all data points about those flights, as well as provide a location to book those flights on the spot. The search engine is capable of applying several different search types to help users narrow down available flights: date, price, location, stops and seating preference. Using technology that allows users to simultaneously see how flexibility in dates and locations affect flight availability, Google Flights is the current gold standard for user-friendly searches. Utilizing simple drop-down menus and intuitive search features, this search engine is fairly straightforward to use, making it the go-to flight search tool.
Getting Started with Google Flights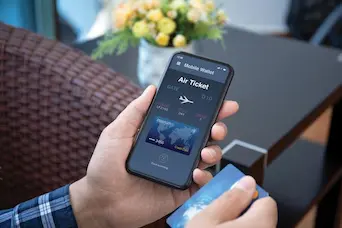 Now that you have decided to plan a trip to Aloha State, booking flights is the obvious starting point. Once you have arrived at the home page for Google Flights, you will be greeted with a few options. Choosing the airplane icon along the left sidebar will take you to the basic flight search page. This subpage utilizes the familiar location and date search bars found on most travel booking pages. From this page, Google Flights lets you filter your flight search by a number of common and some uncommon filters. First, choose to filter by the number of stops you want your flight to have. Then, the requisite airline listing is available, helping you to focus on your favorites or try an unfamiliar company. Next, Google Flights lets you filter according to your baggage. You can select carry-on only if you will be traveling light to the island, or select how many bags you plan to check. Of course, no flight search would be complete without a price filter, and Google's is in an easy-to-slide bar style, allowing you to choose a range easily. Next, filter the time of departure and return flights you want to see, again using a slide tool. Next, choose the airports you need as well as choosing the option of nearby locations, increasing the possibility of finding the perfect flight. The duration filter allows you to choose the maximum length of time you want the flight to take, including layover time. Lastly, you can filter how you want to purchase your ticket: one-way flights or roundtrip. These filters are a great place to start and are very comprehensive compared to other flight search engines, but these features are only the beginning. Let's look at some of the search option features that Google Flights offers to make choosing the perfect flight a snap.
Using the Date Grid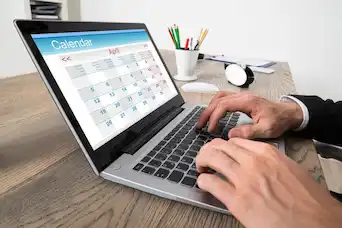 If your vacation dates to the islands are flexible, you will appreciate the Date Grid option that will help you search for a perfectly priced and timed flight. Conveniently organizing the most available flights by date, and showing the lowest prices for each, the Date Grid is a perfect visual search engine feature. From the Flights page, follow the Date Grid link on the upper right side of the page to open the calendar view. With the popped-out calendar, you can change the dates you would like to see with the Dates tab, or simply start off with the departure pricing on the month listed. Green and red dots indicate the lowest and highest pricing for each grid visible, making it easy to quickly distinguish pricing differences. Within the Date Grid, you can access another feature called the Price Graph by navigating near the top right of the popped-out window.
Using the Price Graph
Another clever visual tool, the Price Graph is a searchable bar graph indicating the best prices on flights for your timeframe chosen. As you slide across each bar, the prices become visible, but it easy to see the pricing patterns as the graph rises and falls. Hovering over a bar, the date and price populate over the cursor. Users can even change the duration of the trip desired for roundtrip searching, and the bar graph will simultaneously note each date of the trip with a dot on the bar graph. This intuitive visual graph is a lifesaver for a quick view of flights with regard to date and pricing.
Tracking Prices with Alerts
Another unique feature of Google Flights is the ability to set up price alerts for specific trips. Once you have set your parameters for date ranges and locations or airports, Google Flights will send you emails when pricing changes or goes down so you can scoop up the hot deals to Hawaii right as they are posted. Since airfare pricing can be affected by all kinds of events, scheduling a pricing alert is a convenient way to learn about changes in airfare without having to spend endless hours searching. To set up the email-based notification, simply turn on the toggle for Track Prices on the Flights home page. These can also be turned off at any time through Google Flights or through email notifications.
Using the Explore Feature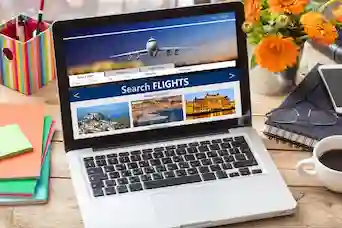 Planning a Hawaiian vacation but not sure where to go? Google Flights has a solution for you to find airfare deals as a starting point for your travel plans. Using the left navigation bar, open the Explore page to find the map-focused flight search tool. Using the Departure location of your choosing and filling in the state of Hawaii as the destination, you will be able to see different priced fares and locations populate the map of the islands. Perhaps you never considered flying into the Big Island, for example, but seeing the fare differences and availabilities there might steer your vacation plans if flight price availability is a primary factor in choosing your inbound location. This map search also includes the flight pattern for incoming and outgoing Hawaiian flights as you hover over each noted flight and location. Not just another fun feature, the flight patterns allow you to visualize what lengthier flights or layovers might look like, helping you to pick the best flight for what you want out of your vacation. Filters are again available on the Explore map, so quickly adjusting for a price, length, airline, times, seating choice, and bag choices makes this search engine friendly for even the most novice user.

The Explore page also conveniently provides links to available lodging as well as an overview on weather expectations for the chosen dates as well as suggestions on what to do at each location. Selecting any location leads to even more information to look over to help you choose your trip destination details. A handy What People Ask section is also included at the bottom of this area of the Explore page. Adding to the user-friendly quality of Google Flights searching, the Explore page on Google Flights is truly created as the perfect jumping-off point for planning travel to a place like Hawaii with so much to offer.
Tips for Purchasing the Flight

Once you have selected a few potential flights that match your time, date, and price requirements, you will love using Google Flight's extra information included helping you make the best choice. If you are concerned about comfort on your upcoming flight to Hawaii, you'll be excited to see you can find out the average legroom for that flight as well as important information like Wi-Fi availability, entertainment offered, and other amenities that match your seat category selection. Once you settle on the perfect fare and combination of requirements for the flight you want, purchasing the tickets is simple. Select your flight then scroll to the bottom of the page and you will book directly through the airline's page with a simple click of a button.
Other Things to Know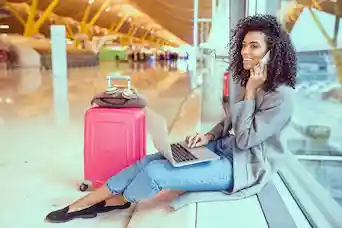 Using this highly optimized and easy-to-navigate flight search tool makes finding the perfect flight to Hawaii easy. But there are a few other details to keep in mind when using Google Flights. First, not every flight available is on their listing, but instead lists the fares sold directly from airlines and a couple of the top discount online travel agencies. This means that it might be possible to find a different or even lower fare, but Google Flights is so comprehensive in its filtering capabilities that you will save time and effort in this complicated searching process.
Some flights you see elsewhere may not show up on Google Flights. Occasionally flight information changes from the time you search the fare and decide to book that flight. Rare, this phenomenon reflects a change of availability or flight offering by an airline. The good news is that a reduction in available flights will hardly be noticed with such a volume of results usually available on Google's huge search engine.
We all know someone who claims to have found a fare that is unbelievably low, inciting jealousy from jetsetters worldwide. Not surprisingly, Google Flights is not set up to catch these "mistake fares," which are anomalies in pricing that may be mistakenly published by airlines but still will be honored if booked. These mistake fares will not be shown in search results, as they are usually fleeting and removed once the airline realizes their error. Searching smaller deal sites continues to be the best way to catch these elusive deals on airfare, but a sharp eye and constant combing of airfares are usually the only way to snag one of the once-in-a-lifetime unicorns of a deal.

Another tip that all Google Flight users should try is to search in Google's privacy browser mode, commonly called the "incognito" browser. Easy to find but not known by all, the privacy browser is accessed by opening a new tab in Google by clicking the three dots in the upper right-hand corner of the webpage and selecting New Incognito Window. Using this Google-created feature allows your searches to not be tagged to any previous cookies, ensuring the best pricing will show up for your searches. Hot tip: utilizing the private mode is good practice when using a search engine for anything cost-related online as well.
One BIG downside – Southwest Airlines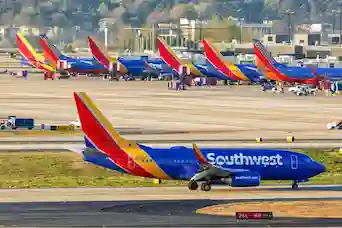 The biggest downside of Google Flights is when considering a flight from Southwest Airlines, currently, Google Flights is hit and miss on displaying those results on their searching pages. In the future, this may change of course. We love Southwest Airlines for one REALLY big reason, the ability to change or cancel a flight right up to the departure date. No other airlines even come close to matching this ability. If you are not 100% sure of your flights, then Southwest is definitely the way to go. We wrote an article a while ago about the Southwest effect and all the benefits, which you can read here: https://hawaiianplanner.com/discover/information/details/southwest-airlines-is-flying-hawaii
Google Flights Compared to Other Flight Search Tools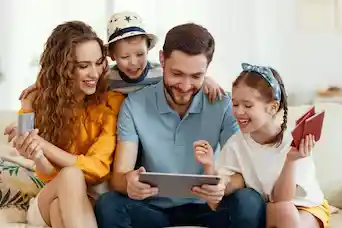 With lots of different options to search for flights online, the crowded online search engine field quickly narrows down to the two best options: Google Flights and Matrix. In 2011, Google purchased the powerful search tool platform created by MIT that Matrix is based upon. Most people have never even heard of Matrix, and for good reason: it is not easily navigable and it is for information only (meaning you cannot purchase flights on the site. Google Flights, since acquiring the Matrix platform, has been enhanced to be user-friendly and has added the flight purchase option, among other ongoing upgrades and improvements. Other discount providers like Expedia, Kayak, Orbitz, and Priceline offer some similar features as Google Flights, but the calendar feature really sets Google's searching capabilities ahead of the pack. The massive reach of Google also means that additional capabilities will continue to be added over the years, making it even more valuable to the traveler planning to go to a location such as the Hawaiian Islands.
Focus on the Island Vacation of Your Dreams
Who wants to waste time searching multiple airfare sites when one comprehensive search engine can easily find what you need? Google Flights has all of the features and filters you need to seek out your perfect travel plans to Hawaii. Instead of spending time bouncing between sites and worrying if you have seen all of your options, focus on the gorgeous blue water, stunning mountainous backdrop, and unforgettable marine life you are about to experience on your upcoming escape to the Aloha State. No matter which island you choose to visit, you can quickly find the right flight with the perfect amenities and price with Google Flights. Utilizing its formidable search engine capabilities, your travel planning will be smoother and simpler, leaving you to daydream about the tropical getaway in your future.