How To Find/Get Cheap Flights To Hawaii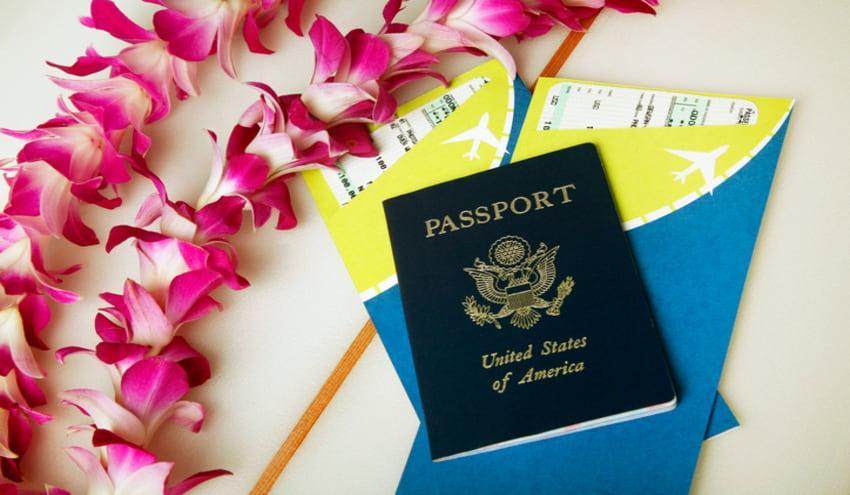 Take a look at the continental United States on a globe, and you'd have to spin it a quarter-rotation to find Hawaii. This tropical paradise, made up of eight islands in a northwest-to-southeast streak, sits right in the middle of the Pacific Ocean. It's the most isolated chain of islands in the world.
It takes six hours to fly from the nearest mainland city of Los Angeles which is approximately the same flight time from LA to New York City. That puts New York 12 hours away from Hawaii; nearly a quarter of the way around the world.
It's quicker to fly from Japan or Australia. It's only eight hours from Honolulu to Tokyo, and Sydney is a mere 10 hours away. Simply getting to Hawaii is quite an investment in time, and time is money.
The longer the flight, the more you'll pay. That's how it usually works, anyway. But you can use the tips below to score the most affordable flights to Hawaii. Saving money on your flights can help you extend your stay in Hawaii, and time is the most precious resource you have on the islands.
Affordable flights are the foundation of your Hawaiian vacation. Find the right flights, and you can maximize your time and money. Here's how to do it.
Block Off Vacation Time at Least Two Months Ahead of Time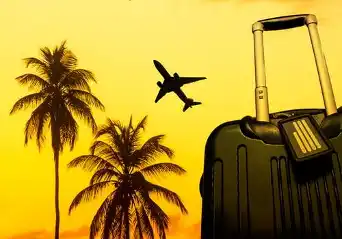 The key to getting cheap flights to Hawaii is by getting ahead of your Hawaiian vacation to score the most affordable tickets, so make sure to block off a good chunk of time when you're willing to fly to Hawaii. The longer the chunk of time, the better. We recommend blocking off four weeks for your Hawaiian vacation.
Block off these four weeks at least two months ahead of time. Don't ask for the time off of work just yet. Simply designate four weeks when everyone in your party is able to travel to this remote paradise.
Begin Looking For Airfare 50 to 70 Days Out
According to the data, the cheapest airfare to Hawaii can usually be purchased 70 days before departure. Although, you may be able to find cheaper fares up to 50 days before departure. So, as your blocked-off period of time approaches, you'll want to start checking flight prices.
Begin recording the flight prices for each one of your searches. You're looking for flights from the west coast costing $300 to $600, and flights from the east coast costing $500 to $900. Feel free to pull the trigger on flights within these price ranges. They may be the cheapest fares you'll find.
You're essentially playing a game of chicken when you're looking at affordable airfare prices to Hawaii for your blocked-off period of time. You can book airfare thinking you've snagged a great deal only to watch flight prices drop. Fortunately, federal law protects you from price drops for a limited period of time.
The 24-hour Cancellation Window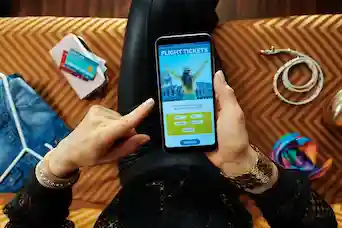 United States federal law says that you can cancel or change a flight without paying any fees for up to 24 hours after the time of purchase. Although, there are some stipulations.
One of the flight's destination must be inside the United States. This stipulation is already taken care of because Hawaii is America's 50th state. Your destination is the United States, so you're covered under this law even if you are flying in from a foreign country like Japan or Australia.
Secondly, the flight must be booked at least seven days before departure. But, if you're reading this article, then you're likely planning well out ahead of your trip. This stipulation shouldn't be a problem, either. Regardless though, you can easily see how in order to get the cheapest flights to Hawaii it requires some patience and a lot of planning on your part.
How to Use The 24-Hour Cancellation Window to Your Advantage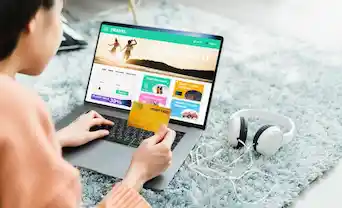 If you find a good price for your flight, then feel free to book the flight. Then you can continue to scour the internet for better prices over the next 24 hours. If you find a better price, then you can do one of two things to save money.
Firstly, you can change your flight without a fee. Of course, you'll have to find a better price on the same airline in order to change your flight, but the federal law states that you can change your flight without a fee within 24 hours. You should be able to get the price difference back in the form of a refund on the credit card you used to purchase the original flight.
Secondly, you can book the newer and cheaper flight then cancel the original flight for a full refund. The federal law is very specific. You have entitled a full refund of your purchase in this 24-hour window. If there's any confusion, make sure to call the airline to tell them that you are within your rights to receive a full refund.
Book Weekday Flights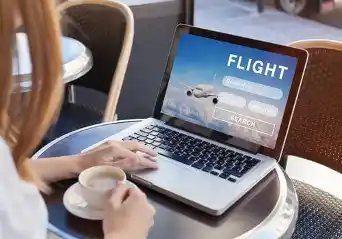 If you've ever booked flights before, then you've probably noticed that Fridays, Sundays, and Mondays are usually the most expensive days to fly. That's because these are the most popular days to fly. The demand goes up while the number of available seats stays the same. By the laws of supply and demand, the seats become more expensive.
But you can use this to your advantage for your Hawaiian vacation. A key to finding the cheapest flights to Hawaii is to fly Simply fly during the less desirable days of Tuesday through Thursday, and you'll often find the best prices on Tuesdays. It seems people don't like flying on Tuesdays for whatever reason.
Affordable Flights to Hawaii During Low Season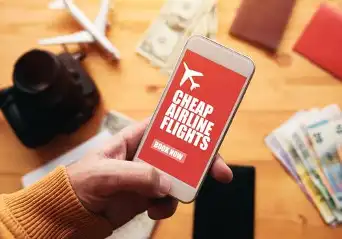 Hawaii is incredibly popular during the summertime with June being the busiest month. The holidays -- Easter, Thanksgiving, Christmas and New Years -- are also a very popular time for tourists to head to Hawaii. And the winter holiday season extends into the first two weeks of January.
Do you notice a trend? Hawaii is popular with domestic tourists when American schools are out of session. Summer break, Thanksgiving break, and Christmas vacation allow families to travel to Hawaii together without anyone missing school or work. And big crowds mean high prices for flights, hotels, and tours.
But, again, you can use this information to your advantage. Mid-September to early December is one off-season. Mid-January through early April is another off-season. And you might even be able to beat the summer crowds in the month of May. Primetime for affordable flights to Hawaii indeed.
Don't Be Afraid of the "Wet Season"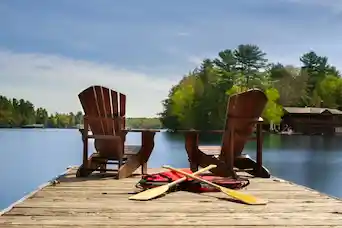 Hawaii has two noticeable seasons: dry and wet. The dry season takes place during the summer months while wet season happens during wintertime. But you shouldn't be afraid of the wet season. In fact, there are some major perks when traveling to Hawaii during the winter.
First of all, the temperature is going to be roughly the same no matter the season. Winter is just a few degrees cooler than summer in Hawaii. Secondly, the "wet" in the wet season is a bit misleading. The typical winter morning starts off beautifully before the humidity builds throughout the day. The humidity is then broken by a brief rain shower that lasts five to 15 minutes in the afternoon, and this rain can be quite welcoming during a hot day. Lastly, the surf gets more violent. This is the most noticeable difference between the two seasons.
The winter brings large swells to the islands. This can make certain beaches dangerous for swimming during the winter, so you'll have to pick your beaches carefully. You can always check ocean conditions online before heading out of the hotel, but it's safest to ask an on-duty lifeguard where and when to swim.
The massive winter swells could work to your advantage. The best surfers from all over the world descend upon Hawaii during the winter for the epic waves, and you may want to join them. In fact, the Vans Triple Crown of Surfing takes place on the north shore of Oahu every winter, and those beaches are placidly calm during the summer. If you like wicked waves, then you'll love winter in Hawaii.
But humpback whales may be the biggest perk for wintertime travel to Hawaii. Literally. These massive creatures journey thousands of miles over the course of weeks to breed in the warm waters of Hawaii. They come from South America and Alaska, and they begin showing up in January.
These majestic creatures seem to celebrate the breeding season. They can often be seen breaching just off the shores of Hawaii. January to March is your time to see these whales up close. You can join a whale watching tour, rent a boat or simply watch the whales from the comfort of a beach towel. Don't forget, the most affordable airfare to Hawaii during the winter is during the offseason of mid-January to early April.
Remain Flexible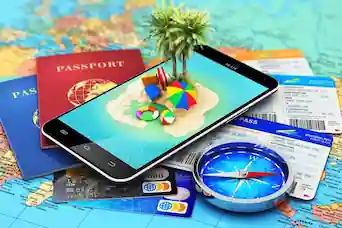 You'll want to remain as flexible as possible to get the cheapest flights to Hawaii. That's why we recommend blocking off a month for your vacation. You may just find cheap flights that allow you to stay a few extra days in this tropical paradise, and you'll want the flexibility to change your plans.
Only request time off of work when you've absolutely nailed down your affordable flights to Hawaii. You should be booking your flights at least 50 days before departure, so you'll have plenty of time to notify your employer.
Watch Out for Hidden Fees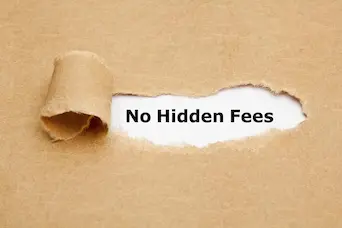 All American airline companies charge bag fees with the exception of Southwest Airlines. Bag fees usually start at $25 for each checked bag while you're allowed to carry on one smaller bag and personal item for free. Although, some airlines have even started charging for carry-on baggage. Yes, you might have to pay to carry your own bag onto the plane.
Pay special attention to the fine print. Some airlines offer up "saver" fares that simply guarantee you a seat on the plane. You'll have to purchase a checked bag, carry-on bag and the right to choose your seat. Other airlines include seat choice and carry-on bags in the fare. Make sure to read your fare's rules carefully so you aren't hit with hidden fees at the airport.
You also might find yourself paying extra fees for the size of your checked baggage. Airlines enforce size and weight restrictions on each piece of checked luggage. If you are oversized or overweight, you'll be paying an extra fee on top of your checked baggage fee.
One way to skip around these fees is to consolidate luggage while packing as much as you can in your carry-on baggage. Perhaps you and your travel-mate can fit all of your clothing and toiletries into one checked bag and your personal carry-on bags. And this consolidation works twice -- on the flight out and back -- to save you $50 in bag fees.
Inter-island Flights
Can I see more than one island during my Hawaiian vacation?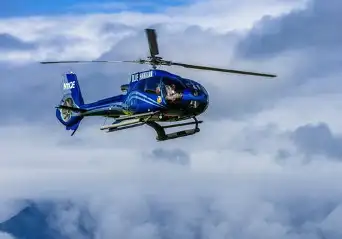 This is a very popular question, and you may not like the answer -- we recommend that you spend at least a week on one island. There's simply too much to see on one island to hop around with any less than seven days to spend in Hawaii. Otherwise, how one gets cheap flights to Hawaii is no longer a concern for you. You would be spending far too much money on flights in between the islands you would not be saving money for the small duration of time you are on each island. Here's why.
We recommend a repeatable three-day cycle for your Hawaiian vacation that goes from active to semi-active to rest. And you can only repeat this cycle once during a week-long vacation:
Day 1 "Active" - Explore your favorite hike.
Day 2 "Semi-active" -- Go on a guided tour.
Day 3 "Relax" -- Lay at the beach, pool or get a spa treatment.
Following this cycle, you'll be forced to pick your two favorite hikes, tours and beaches during a single week, and each island has much more to offer than just two hikes, tours, and beaches. So, if you're going to island hop, you'll need more than seven days on the islands.
This is why it's so important to book cheap flights. Saving money on flights may allow you to extend your stay in Hawaii which might just let you island-hop. But you'll have to factor in the cost and time of inter-island flights.
Currently, only two airlines offer inter-island flights -- Hawaiian and Mokulele -- with Hawaiian Airlines taking 90% of the market share. This near-monopoly allows Hawaiian Airlines to arbitrarily set prices for inter-island travel, so you might be shocked at the costs.
Inter-island flights work just like regular domestic flights on the mainland. You want to book the flights as far in advance as possible, so you should book as soon as you purchase your flights to the islands from the mainland. And you'll have to factor in baggage fees which are on par with most other carriers at $25 per bag.
But inter-island flights will also cost you time. You'll have to factor in the time it takes to drive to the airport, drop off the rental car, check-in for the flight, fly, land, deplane, pick up your baggage, rent a new car and drive to your new accommodation. This can take up the majority of a single day despite the fact that inter-island flights are usually less than 45 minutes long. In the end, you'll have to ask yourself if island hopping is worth it. After all, time is the most precious thing you have on the islands.
Southwest Airlines -- The Game Changer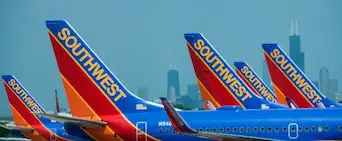 Southwest Airlines is now flying to Hawaii. The airline also flies inter-island flight routes. This is causing a fare war that will benefit the consumer.
The entrance of Southwest into the market was a game-changer for Hawaii vacation planners, especially for those looking to fly between islands. Southwest only operates one type of airplane fleetwide -- The Boeing 737 -- while Hawaiian and Mokulele fly small planes for inter-island routes. There will be many more seats available for island hopping once Southwest is wheels-up on the islands, and that should drop inter-island flight prices dramatically (some one way flights are as low as $39). But that's not the only way Southwest changes the Hawaii vacation game for your benefit.
How to Use Southwest to Your Advantage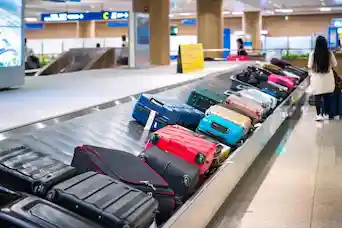 Southwest Airlines is unique. It is the only airline in America that does not charge hidden fees whatsoever. Each passenger gets two free checked bags as well as free carry-on luggage. Each passenger can choose their own seat at no extra cost. And each passenger can change or cancel a flight without paying a fee all the way up to 10 minutes before departure.
This makes planning a Hawaiian vacation easy. The price you see is the price you pay. You don't have to factor in hidden fees, and you don't have to consolidate luggage. In fact, you can over-pack two 50-pound checked bags if you want to. And why not? You can check them for free.
But it is the flexibility of the fares that can save you some serious coin. You can book Southwest with confidence, and you can continue to shop for flights all the way up until the day of your departure. If you find a better price on Southwest, just change your flight without a fee. No problem. And if you find a better price on another airline, simply cancel your Southwest flight without a fee to book your new flight.
Just don't expect to get a refund in cash unless you're within that federally protected 24-hour window. You'll receive any refunds in the form of Southwest credit that you can use for a future Southwest flight. The credit expires after one year, so, if you're a frequent domestic flier, this credit is as good as cash. But, if you don't fly very often, you may have to reconsider using Southwest. The flexibility advantage may be lost if you don't think you'll use any Southwest credit within the year.
Cheapest Airfare to Hawaii: Conclusion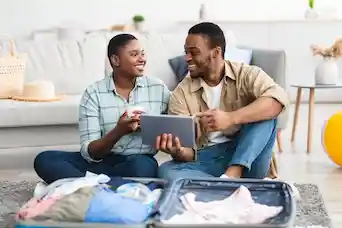 Block off four weeks for your Hawaiian vacation on the calendar. Start searching for flights 70 days before this blocked-off period of time to find the best prices. After you book your flights, continue to search for better flights until your 24-hour cancellation period is up.
To get the best prices, block off a period of time during the off-season and make sure to fly on a weekday. Don't be afraid of the wet season, especially if you like big waves and whale watching. And make sure you stay flexible with your plans. Only request time off of work when you've finally nailed down your flights (if you are not sure if you can get the time off, request that first as flights are not refundable after 24 hours).
Only consider island hopping if you have more than a week to spend on the islands. Pick your favorite island for the first seven days, and then spend the remaining days on your second-favorite island. And book your inter-island flights right after you purchase your flights to Hawaii to secure the best prices.
If you need more help then information to create your dream Hawaiian vacation consider the experienced Hawaiian Planner to assist you in all of your planning needs. Your island paradise is one scheduled trip away.