Southwest Airlines Is Flying To Hawaii, And How That Benefits You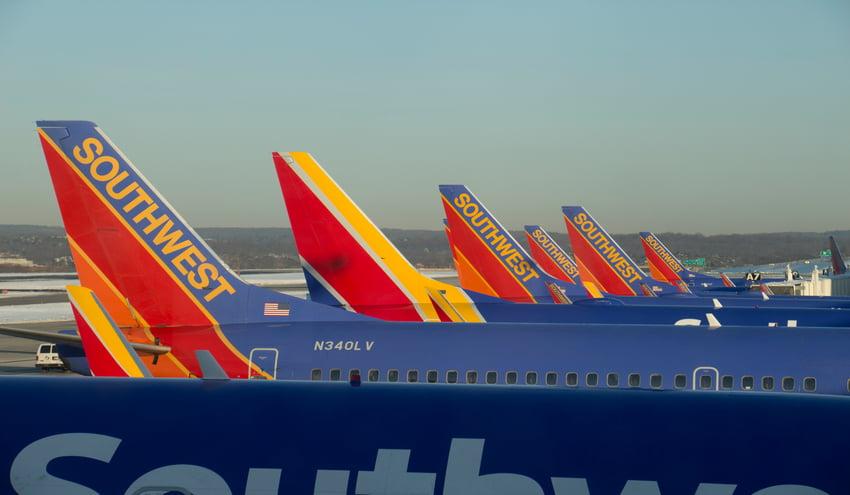 The FAA recently approved Southwest Airlines for cross-Pacific flights to Hawaii. The low-cost carrier had applied for approval in 2017 with hopes of being wheels up in 2018, but the government shutdown slowed the regulatory process. But the process has finally been completed, and Southwest Airlines is now flying to paradise.
Airlinesmust go through a regulatory process before beginning flights to Hawaii because there are no airports for emergency landings between the west coast and the islands. The cross-Pacific planes must go through more rigorous inspections, and the flight crews must receive extra training.
Southwest's emergence into the Hawaiian market has already caused an immediate and will almost certainly cause a long term fare war which should lower flight prices across all carriers. But it's the customer-friendly airline's flexible policies that will really benefit the Hawaii vacation planner, and you can use these policies to your advantage in order to save money and to plan a flexible Hawaiian vacation.
When Will Southwest Begin Flights To Hawaii?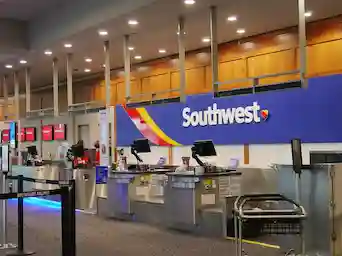 The Dallas-based airline has announced approval for cross-Pacific flights to Hawaii. The airline already has flight schedules in place as well as an on-the-ground workforce ready to go. Southwest desks have already been installed at Honolulu, Lihue, Kahului and Kona Airports, and the airline has started to sell tickets.
The "Southwest Effect"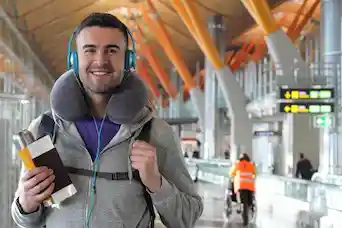 Airfares are, on average, $45 cheaper to cities where Southwest Airlines operates. Airline experts call this drop in price "The Southwest Effect," and it happens everywhere Southwest Airlines decides to set up shop. The Southwest Effect will certainly impact airfare to Hawaii, but you may see even more dramatic savings for flights to Hawaii because of Southwest's incredibly customer-friendly policies that no other American airline offers.
The savings may even be more dramatic when it comes to inter-island flights. For years, only two airlines have run inter-island flights -- Hawaiian Air and Mokulele -- with Hawaiian Air gobbling up more than 90% of the market share. This near-monopoly has allowed Hawaiian Airlines to artificially raise prices on inter-island flights. That will soon change in a big way.
Hawaiian Air and Mokulele have been running small planes with rigid seats between islands, but Southwest only operates Boeing 747's for their entire fleet. That means Southwest flights between islands will feature large planes with cushioned seats that fully recline. So, not only will Southwest offer more seats between island destinations, but the flights will also be more comfortable. Additionally, the popular low-cost carrier doesn't charge for checked bags like and Mokulele.
Consumer-friendly Policies
Southwest Airlines is an incredibly popular carrier because the airline offers each and every customer two free checked bags, and the company does not charge a change-flight or cancel fee. And a smart vacation planner can certainly use these policies in order to plan a flexible and affordable vacation to the Hawaiian islands.
How To Book Southwest To Save Money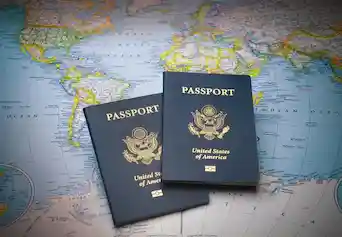 You cannot book Southwest Airlines through third-party websites like Orbitz, Hotwire or Priceline. You'll need to go directly to the Southwest website to book a flight, but the website offers a monthly calendar that will show you the cheapest flights to Hawaii. It's a planner's dream.
Simply input your origin city and destination, and then click "Low Fare Calendar" underneath the search matrix. You'll be shown a calendar listing the cheapest fares for each day of the month. Click on the day, and you'll be able to pick your particular flights to and from Hawaii.
We always recommend that you block off a period of time that you're willing to fly to Hawaii when you first start planning your trip. If you plan on spending a week on the islands, then you'll want to set aside three or four weeks that are good for that vacation, and you'll want to stay flexible inside that blocked-off period of time.
Then, 70 days before the blocked-off period begins, you'll want to start scouting for airfare. And Southwest's calendar makes it really easy to find the cheapest flight during your blocked-off period of time. You'll notice that flights are generally cheaper on Tuesdays and Wednesdays, so it'll become clear that you should take a Tuesday-to-Tuesday or Wednesday-to-Wednesday vacation. You'll then want to request time off of work once the flights are booked.
Two Free Checked Bags Per Passenger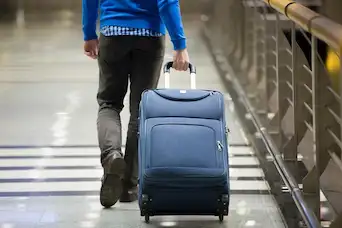 How many checked bags do you plan on bringing to Hawaii? The answer will change the price of your flights dramatically. Most major American carriers charge $25 per checked bag or more. So, If you plan on checking two bags, then you're going to save $25 per bag, per flight. That adds up to $100 in savings round-trip per passenger over any other airline flying to Hawaii.
You'll have to factor in these savings when scouting for airfare. Say you find a round-trip flight on United for $600, but you can book a Southwest flight on the same days for $630. United charges $25 per checked bag, so you're going to save $50 round-trip for a single piece of luggage. That makes the real price of the United flight $650, so, in the end, the Southwest flight is actually cheaper. And it's worth it to book Southwest over United for the ultimate in traveler's flexibility.
Understanding Southwest's Flexibility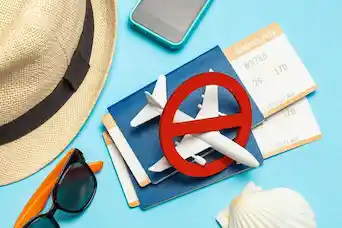 Federal law allows you to change or cancel any flight operating in the United States for free within 24 hours of booking so long as you book at least a week ahead of your departure. Many airlines like to advertise this 24-hour window as a consumer-friendly airline policy when it's really federal law, but Southwest goes above and beyond with flexibility. The airline does not charge a change-flight or cancel fee.
There are limits to this extremely flexible policy. First, you'll only receive a refund to your credit card if you cancel your flight within 24 hours of booking. If you cancel your flight outside of this window, then you'll receive the full value of your flight in Southwest credit to be used for future flights. The credit expires in one year, but it's as good as cash so long as you fly frequently and Southwest operates in your city.
Secondly, you'll have to pay a fare difference for changing a flight. Most American carriers charge between $75 and $150 for the privilege of changing a flight while still charging you a fare difference. Not Southwest. The airline allows you to change flights all the way up until 10 minutes before departure for free. But, if the flight you're changing to is more expensive, then you'll have to cover the difference. If the new flight is cheaper, then you'll receive either a refund to your credit card (if you're inside that 24-hour window), or you'll receive the difference as Southwest credit good for future flights. Simply put -- you'll never lose any money changing or canceling flights on Southwest.
How To Use Southwest To Save Money For Your Hawaiian Vacation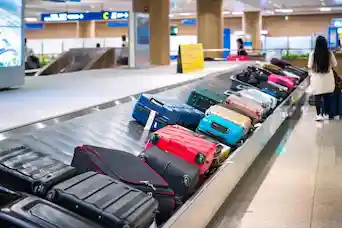 You can book Southwest Airlines with confidence because you're never locked in. You can always change or cancel your flight if you find a better price. You can even "change" your flight to the same Southwest Flight if you happen to notice that your flight's price has dropped. Southwest will then send you flight credit for the difference just for noticing.
This means that you can book a flight with Southwest while continuing to monitor airfare all the way up until departure. If you find a better price on another airline, then you can cancel your Southwest flights for airfare credit and book the new flights to save money. Just make sure you can use that flight credit within 12 months or it will expire.
You can do the same for inter-island flights. Book your flights on Southwest, continue to monitor airfares and either change or keep your flight to get the best price. And there's no need to purchase higher levels or flexible fares on Southwest. The airline's cheapest "Gotta Get Away" fare will do just fine.
Understanding Southwest's Fare Levels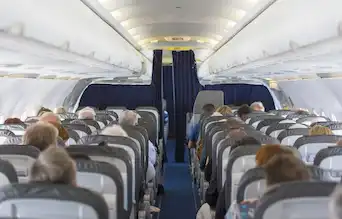 You won't find any first-class seats on a Southwest Airlines flight. Unlike every other major American Airline, each of Southwest's seats are the same, and the airline employs an open seating policy. Buying one of Southwest's more expensive fares will not get you better treatment nor a better seat. When you pay for a higher level of fare through Southwest, you'll get added flexibility. You'll have the option of canceling or changing your flight while receiving a cash refund all the way up until departure. It's a perk that may not be worth the extra coin.
Check-In 24 Hours Before Your Flight For Optimal Boarding
Southwest boards their planes a little differently. You will not receive a seat assignment with your ticket, and you'll be able to choose your seat when boarding the plane with Southwest's open-seating policy. This can confuse some first-time Southwest travelers.
Make sure to set an alarm on your phone for 24 hours and one minute before your scheduled departure. Get online with your computer or smart phone to log into the Southwest Airline's website. To make things a bit easier and smoother for check-in, you can download the Southwest Airlines app.
At exactly 24 hours before departure, check-in for your flight. This will give you a boarding position, and boarding first is a major perk on Southwest Airlines. You'll have your pick of the plane. Boarding positions are awarded on a first-to-check-in basis. Checking in exactly 24 hours before departure guarantees you at least a B group boarding position.
You'll be given one of three letters -- A, B or C -- and a number between one and 60. For example, if you check in early, you might luck out with A33. That means you'll be in the first group to board -- the A group -- and you'll be the 33rd person to board in that group. The B group boards second, and the C group boards last.
If you do the math, then you'll notice that it's advantageous to board in the A or B groups. This essentially guarantees you'll have an aisle or window seat. Those boarding in the C group will be left with mostly middle seats to choose from on a full flight.
Southwest sets aside A1 through A30 for frequent fliers, so, if you're not on Southwest's A-list, then the high A's are the best that you can do with a quick check-in. But anything in the A or B group will get you a good seat.
Family Boarding, Pre-boarding and Active Military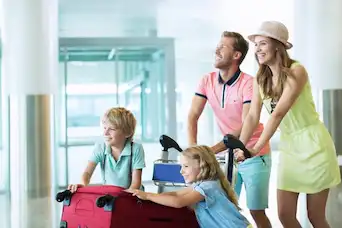 Families with young children receive special treatment in Southwest. You'll be able to board with your crew of critters in between the A boarding group and the B's. This guarantees that you'll all be able to sit together, likely in the back half of the plane. But you will not be allowed to sit in the emergency exit row seats with such young children.
Southwest also allows those with limited mobility and those with disabilities to board the plane first, even before the A group and frequent fliers. You will not be allowed to sit in the emergency exit row, but you can choose to sit in the very first row of the plane which features plenty of legroom.
Active military members with valid ID are also allowed to board the plane early. If you're an active military member, you'll be allowed to board with the families in between the A and B groups, so you don't have to worry too much about checking in for your flight.
Enjoy Peace of Mind With Southwest Flexibility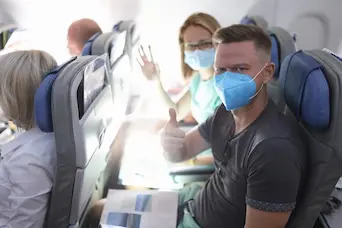 You might just want to quit your job to stay in Hawaii indefinitely. Well, with Southwest Airlines, you can do that without losing any money. Or you can just extend your stay a few more days while keeping your job. It's as easy as logging into Southwest's website. A few clicks later, you'll have a whole new flight, and this option to change or cancel is available all the way up until 10 minutes before departure.
You can also use this flexibility to change your inter-island flights. If you like the island that you're on, then you can simply cancel your Southwest inter-island flight to stay. Or you can jet to another island sooner by changing your flight. Just remember that you'll have to pay any fare difference and that flights generally get more expensive as departure draws near. So you might find yourself shelling out a few extra bucks, but at least you won't be paying any pesky fees on top of the fare difference.
Hybrid Flights Effectively Cancel Southwest's Best Policies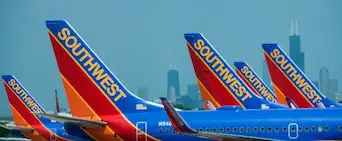 You might find that a hybrid flight to Hawaii is the cheapest. Perhaps you're living in New York, and you find a really cheap flight on another carrier that takes you to Oakland where you plan on changing to Southwest for the flight to Hawaii. This is a great way to save money, but you need to know that you're sacrificing Southwest's flexibility.
With a hybrid flight, you'll be able to change or cancel your Southwest leg for free, but you won't be able to change or cancel your first flight on another airline without a fee. If your plans change, then you'll be on the hook for a hefty fee before getting your money back. You'll just have to weigh that risk against the possible savings of a hybrid flight.
You'll cancel Southwest's free baggage policy with a hybrid flight, as well. You'll be forced to pay at least $25 per checked bag on your first flight, so it's as if you've paid for checked baggage for your entire Hawaii flight.
But, in the end, you still may save money with a hybrid flight. You'll be able to scout airfare out of Oakland, San Jose, San Diego, and Sacramento on Southwest while matching those prices up with domestic airfares on other carriers. It's a lot of work, but it may just pay off.