Swimming with Dolphins in Hawaii
There are so many wonderful opportunities for recreational activity in Hawaii, but for those with an adventurous heart and a love for sea life, there are some unique possibilities awaiting you.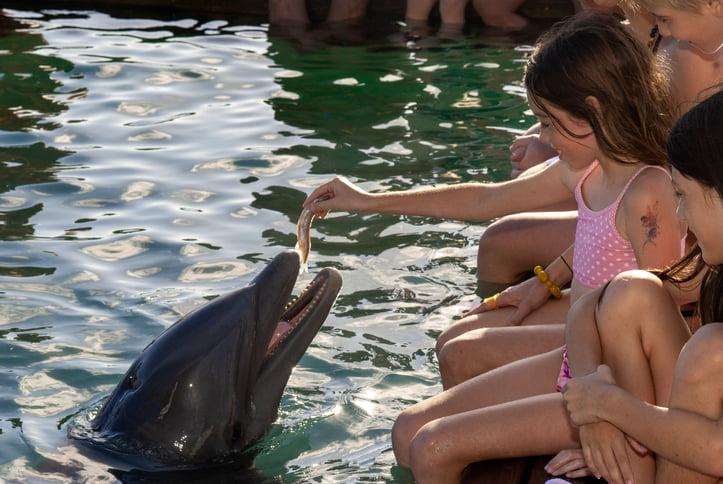 Dolphin swims allow you to encounter dolphins in either a special saltwater swim tank or out in their native environment, the Pacific Ocean. If you choose to have a dolphin encounter in a swim tank, you will have various options available to you. For the non-swimmer, you can have a dolphin encounter from a platform located alongside the saltwater tank, where you may have the chance to feed a dolphin by hand, or perhaps get a kiss on the cheek! If you would like to swim alongside a dolphin, you will enter the swim tank where you will have supervised interaction with dolphins who reside at the facility.
Another awesome adventure you may choose to make your vacation experience in Hawaii something you will remember forever is to go on a swim with wild dolphins in their native habitat. This type of adventure involves immersing yourself into the ocean alongside a pod of spinner dolphins. In this type of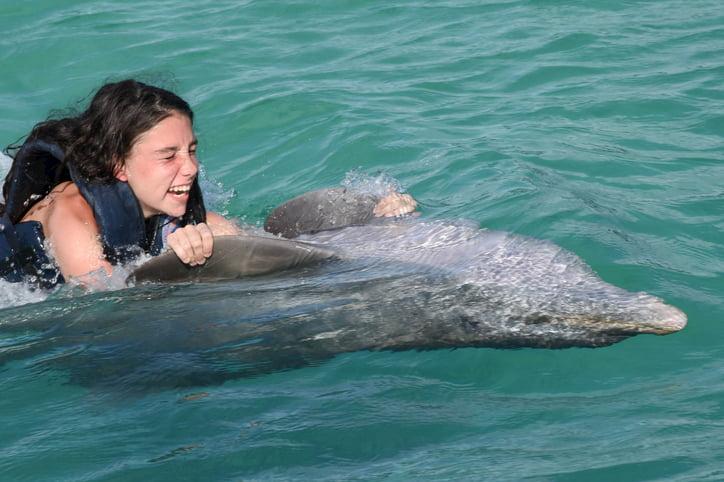 special encounter, you will be given training before entering the water so you know how to safely swim and interact with the native dolphins. The personnel with your tour group will let you know what type of interaction is acceptable with the pod.
With all of the wildlife adventure options available for visitors to the Hawaiian islands, you are sure to find a special encounter that will create memories to last a lifetime. Get ready to strike something else off your bucket list!