Warning: Swimming With Sharks In Hawaii Is Safe, Fun And Inspiring!
When you hear someone mention "swimming with sharks," do you think of Jaws? To be fair, sharks, like snakes and spiders, have always been vilified, especially in horror movies. But behind the fictional content of horror movies lies an entirely different reality, one in which sharks genuinely enjoy the human company!
In this informative piece, we will talk about the reality of swimming with sharks in Hawaii. Why Hawaii? Well, everyone knows that Hawaii is the go-to place for shark encounters. And after you spend some quality time with sharks, you can rest on the Waikiki Beach with a Mai Tai in one and selfie stick in the other. Sounds good, right?
Sharks, Swimming And Hawaii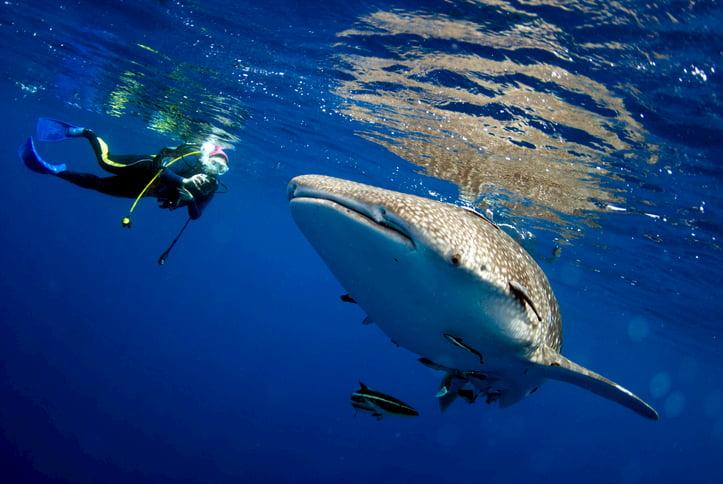 Swimming with sharks became a popular tourist activity as people's interest in exploration and travel grew. We didn't always swim with sharks, naturally! We hated them and hunted them to near extinction, for food and out of fear. But then we started waking up and respecting these amazing creatures; we are still waking up!
So, it is fair to say that "swimming with sharks" is one of the methods of spreading shark awareness. Moreover, it is the best way to overcome our fear of sharks. In Hawaii, shark experts organize swimming with sharks either in cages or in the open ocean. It's almost always arranged in groups.
Generally, the tour leader/guide/instructor will explain the situation, provide equipment and share advice on how you should behave underwater. You'll also receive all the swimming equipment you need. Once the boat arrives at a given location, and once everyone is equipped, it is time to party!
Give Respect, And You Shall Receive It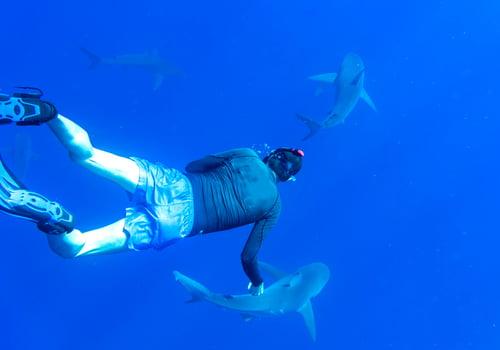 When swimming in the open ocean, one of the inspectors will jump in the ocean and see if there are sharks in that area. Now, the instructors and tour guide mustn't feed or lure the sharks, at least not in Hawaii state waters, for it is forbidden by the law. Instead, sharks will follow the boat on their own. Supposedly, they developed a symbiosis with human fishers throughout their history. Cool, right?
Once the instructors find a suitable area for swimming, they'll invite you and other tourists into the water. Before that, they'll probably share some essential information regarding shark behavior:
always stay calm and marvel at the creatures around you
always stay in groups
treat the shark with respect
do not splash, scream or panic (unless you want to attract attention)
if this is your first time swimming with sharks, stay at a safe distance
Finally Swimming With Sharks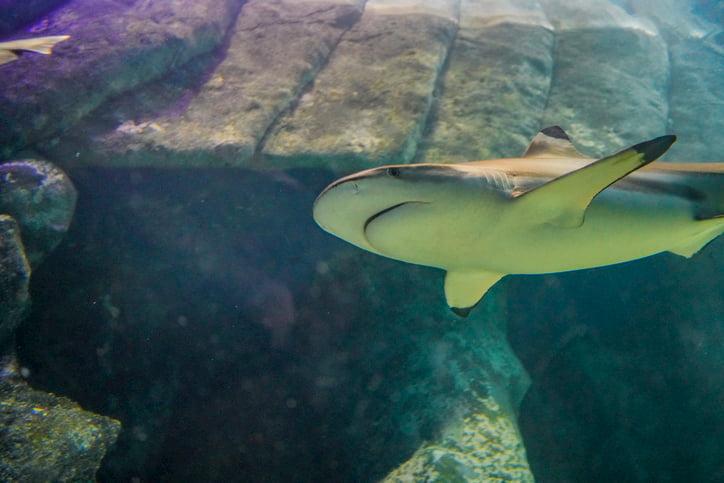 Once you jump into the ocean with instructors and other tourists, you'll forget everything; you'll ignore the upcoming exams, the taxes, and the rest of your problems; you'll be free!
You'll swim in circles, and sharks will swim around you. Depending on the shark's mood, you'll be able to get closer and take one of a kind photos. Perhaps most importantly, never forget where you are; observe your surroundings and watch the way sharks move, with ease and elegance.
The fear will go away with each minute you spend underwater. Also, never forget that you are swimming with professionals: instructors will always monitor the situation, both in and out of the water. If you are interested in swimming with sharks in Hawaii, look for Oahu island.
If you are on Maui, you can swim with the sharks at the Maui Ocean Center instead of the open ocean.
And for those that want to swim with sharks but aren't ready for it yet, you should probably meet while you are in a protective cage. Oh also, if you think sharks are killers, less than one person were killed by a shark in the US last year. In fact, more people are killed by coconuts than by sharks.