One of the most classic activities of any Hawaiian vacation is the receiving of a lei. This traditional garland of flowers captures the beauty and essence of the Hawaiian islands. Leis are used as a symbolic gesture celebrating love, friendship, and honor. As Hawaii's most iconic symbol, the lei is a vital part of the state's history and pageantry.
History of Lei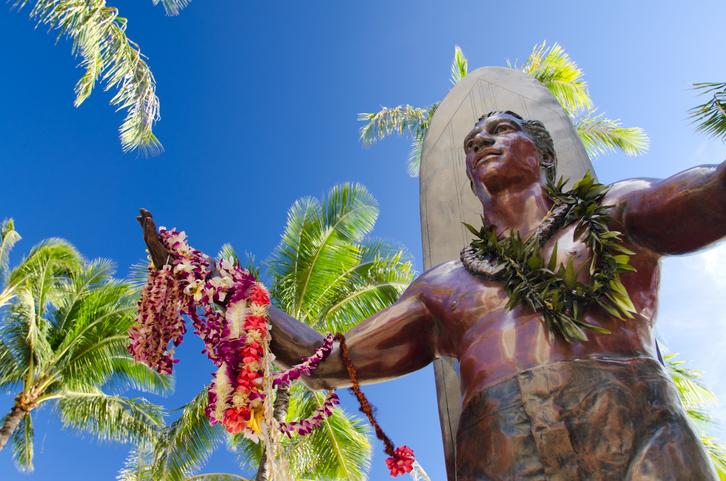 Hailing from the Polynesian islands, the leis of ancient times represented wealth and royalty. The early settlers of the Hawaiian islands brought the leis as a greeting. The leis were also used to signify peace agreements between feuding chiefs. In the modern tourism industry, the lei symbolizes a welcoming to the islands. Visitors to Hawaii can even order a lei to be picked up upon arrival at the airport.
Not all leis are constructed with flowers. Although most modern leis contain flowering buds such as the orchid or plumeria, ancient leis were often made with nuts, shells, seeds, and even bone.
Lei Day
The entire state comes together each May 1 to celebrate Lei Day. Highlights of the celebration include hula competitions, parades, traditional Hawaiian music, and more. Each of the eight islands of Hawaii has its own distinct lei and color scheme:
Oahu – Ilima; yellow or gold
Maui – Lokelani; pink
Hawaii – Lehua; red
Kauai – Mokihana; purple
Niihau – Pupu; white
Molokai – Kukui; green
Lanai– Kaunaoa; orange
Kaho'olawe – Hinahina; silver
Lei Etiquette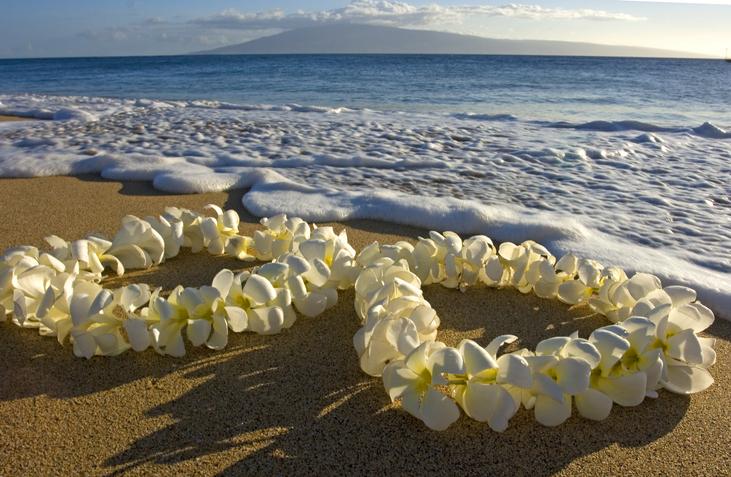 Throughout Hawaii, the lei is a universal gift used to commemorate nearly any occasion. Leis are often given for birthdays, anniversaries, graduations, job promotions, and more. Most commonly, a lei can be worn simply to capture the beauty of the Aloha Spirit present in the islands.
The biggest rule to follow when receiving a lei is to never refuse the gift of a lei. Refusing to accept a lei is a sign of disrespect to the giver. Leis should be accepted with a hug or a kiss on the cheek. A lei should not be placed on yourself nor should you remove the lei that another person has placed around your neck.
One lesser-known rule of etiquette is that it is considered impolite to give a tied lei to a pregnant woman. Local lore says that it is bad luck for the unborn child if the mother wears a closed lei. Lastly, a lei should never be cast aside or thrown away.
They should be returned to the garden when the user is done with it so that the flowers can be reabsorbed by the earth. It is also acceptable to toss a lei into the ocean or to bury it in your backyard.