You simply can't imagine traveling the world without your furry friend, and you can already envision running down a golden sand beach with Fido by your side in Hawaii. Sharing an island sunset with your pet would be absolutely priceless. Unfortunately, it's not likely to happen due to a dizzying array of regulations.
It is highly inadvisable to travel with your pet to the Hawaiian Islands. America's 50th state is the most isolated chain of islands in the world, nearly every plant and animal has been artificially introduced to the islands, and each island is its own unique and fragile ecosystem that can be thrown out of whack by the tiniest of disturbances. Just take the story of the mongoose, for example.
---
The Hawaiian Mongoose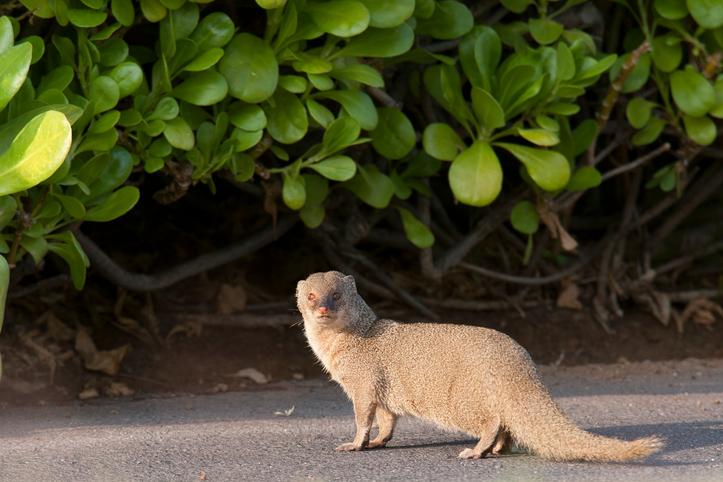 Sugar farmers introduced the weasel-like creature to the islands back in the mid-1800s as a way to keep the rat population under control. The mongoose, with no natural predators on the islands, began to flourish until they themselves became a pest. But state officials were wary of introducing another predator that would eradicate the mongoose but become a pest themselves. The cycle would simply continue, so the mongoose remains a nuisance on Oahu, Maui,and Molokai.
The mongoose serves as a cautionary tale for Hawaiian officials, and that's why you have to fill out a form before landing in Hawaii. It's a form that looks a lot like a customs declaration form for entering a foreign country. And you'll have to subject your bags to a search when you touch down.
---
Hawaii is Rabies-free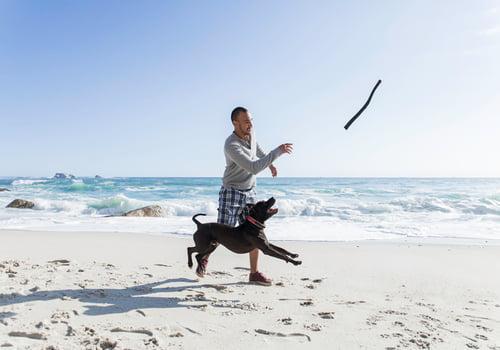 Due to the state's diligence, the islands are free of rabies. You won't find any snakes on the islands, either. And state officials make getting a pet to the Hawaiian islands a real hassle in order to protect the people, plants, and animals of Hawaii.
The rules for legally taking your pet to Hawaii are complex and confusing, and, if you don't fill out all of the requirements, your pet may have to spend up to four months in quarantine on your dime. And the quarantine must take place on Oahu.
---
Regulations For Flying Your Pet to Honolulu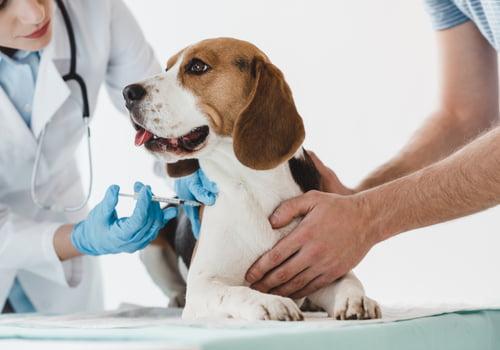 It's easiest to fly Fido to Honolulu to go through all the necessary inspections. A Honolulu inspection could have your pet inspected and released on the same day. However, flying directly to a different island comes with even more requirements, so it's best to avoid the hassle and connect in Honolulu to your final destination. Here are the comprehensive requirements for landing a pet on Oahu:
1. Two rabies vaccinations. The last vaccination must have been administered no more than one year before arrival if it was a one-year licensed vaccine and no more than three years prior to arrival if it was a three-year vaccine. Again, the most recent vaccine must be administered no less than 30 days before you and your pet touches down in the state.
2. Your dog must have had a microchip implanted before the FAVN rabies antibody blood test is performed.
3. Your dog must have had a blood serum (OIE-FAVN) rabies test result with > 0.5 U/mil level of rabies antibodies.
4. You must wait at least 30 days from the time the lab receives the blood sample to enter the state of Hawaii with your pet.
5. You must obtain a health certificate issued by an accredited veterinarian no more than 14 days before arriving in Hawaii that indicates the pet isn't showing signs of infectious or contagious disease and was treated for external parasites like ticks and fleas.
6. The dog must be found to be free of external parasites upon arrival inspection.
7. Your required paperwork must be received more than 10 days before the pet's arrival. Failing to send the documents in a timely manner will result in additional fees and can disqualify a pet from airport release which will put them in quarantine.
8. You must arrive at the Airport Animal Quarantine Holding Facility (AAQHF) at Honolulu Airport with your pet during inspection hours (8:00 a.m. to 4:30 p.m.), and it may take the airline one hour to transfer your pet to the inspection station after landing. Arriving outside of inspection hours will have your pet in quarantine until the inspection station opens.
9. Payment of fees, such as the Direct Airport Release fee of $185, and other fees that are applicable. These fees are if you meet all the requirements exactly, otherwise, quarantine and higher fees will result.
As you can see, it's quite a confusing and comprehensive list of requirements. And one little mistake on the paperwork can have your pet in quarantine for up to four months. And the full 120-day Hawaiian quarantine will cost you well over $1,000 which will need to be paid before release.
---
Flying Direct Islands Other Than Oahu
You must submit all required documents at least 30 days before arrival to land in an airport other than Honolulu, and you'll be required to obtain a Neighbor Island Inspection Permit. Any mistakes on your paperwork will have your pet flown to Oahu to go into quarantine, and you'll be left with the bill for the quarantine and the transportation.
---
Leave Your Pet At Home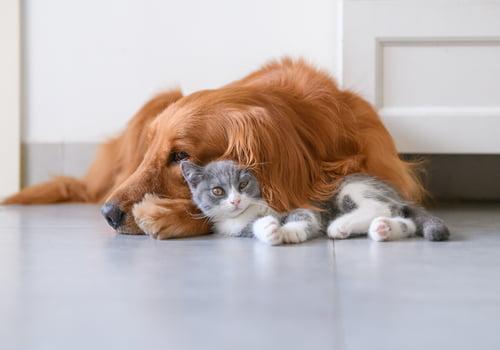 These regulations are difficult, and they are reserved for those moving to Hawaii. Plus, you don't want to have your pet flying in the underbelly of a plane for six or more hours. Flying from some east coast cities will have your pet flying in the dark for up to twelve hours. Then they must be transported by strangers to a facility in order to be inspected by more strangers, and, if you mess up any of the steps, they effectively go into pet jail.
Save yourself the worry and hassle, hire a pet sitter and enjoy your vacation away from your pet. You can tell them all about it when you return. That is if they recognize you through that tan and smile.
For more information, forms, and the most recent fee list, visit http://hdoa.hawaii.gov/ai/aqs/aqs-info/ (Animal Quarantine)