No visit to Hawaii would be complete without getting a taste of the island chain's long cultural history. The island chain's long history of settlement by migrants from the South Pacific and centuries-long contact with various European powers has produced many historic landmarks. This article summarizes some of the more noteworthy sites on the main islands. You'll note a heavy emphasis on the history of Hawaii's native people, plus some notes on whaling and sugar. The whaling industry and the sugar industry both made quite an impression on the islands in the 19th and early 20th centuries.
---
Hawaiian History on Kona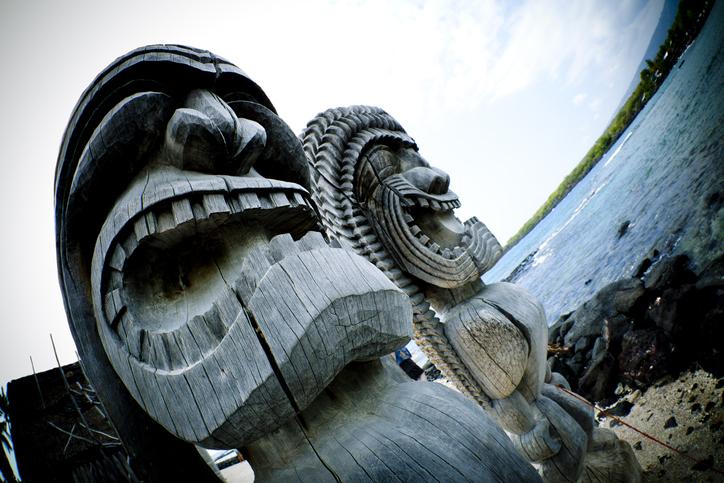 If you want to dig deep into Hawaii's pre-colonial history, there are a couple of great places to go on the Big Island. The Puuhonua o' Honaunau park encompasses the famous black lava fields many people have seen on television. For history buffs, the temples and kit(wooden statutes) in the park will be just as interesting. Kailua Kona and the surroundings are home to Hulihee Palace, the summer home of the Kingdom's royal family. A temple built by King Kamehameha I, Ahuena Heiau, is here as well. If you want to study Polynesian/Hawaiian architecture, art, and design up close this area is tough to beat.
---
Kauai Sugar Plantations
Sugar production has essentially stopped on the islands. Centuries ago, the island of Kauai was dotted with sugar plantations, storage rooms, and so on. The buildings are mostly gone now, but you can still some of the sugar plantation histories in Koloa. There is a shopping district with plantation-style buildings, but the old sugar mill and the History Center are the real attractions.
---
The History of Sugar on Kona
The Hawaii Plantation Museum in Papaiku offers a closer look at how they ran sugar plantations back in the 18th and 19th centuries. It is a toss-up whether the coolest part is the collection of old plantation newspapers or an old sugar grower's wagon.
---
Historic Hawaii at Lahaina, Maui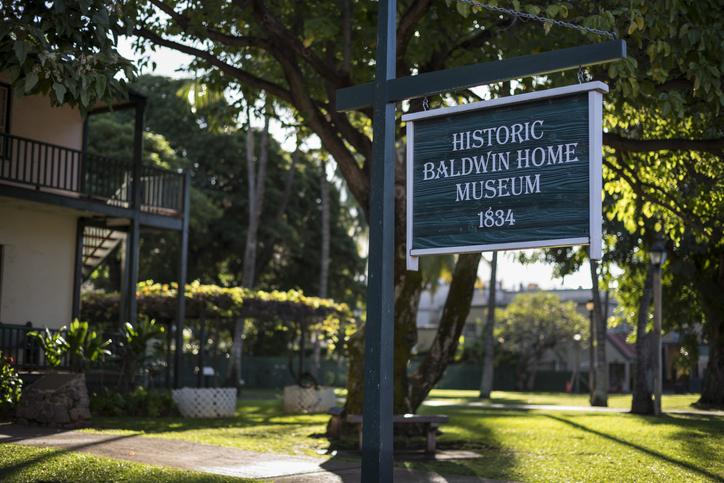 If you'd like a history lesson that's heavy in early Hawaiin history, a walking tour of Lahaina is in order. This city is the former capital of the Kingdom of Hawaii. Grab a trail map at the Lahaina Visitor Center and take a self-guided tour of many historical sites along the way.
Whaling was an important local industry for decades. The whaling ships and processing plants are long gone, but there is a Whaler's Village Museum on Kaanapali Parkway. A 40-foot whale skeleton is the star attraction. The Alexander and Baldwin Sugar Museum in Puunene, Maui.
---
King Kamehameha I in Honolulu
The palace of Hawaii's most famous and important ruler is here in downtown Honolulu. Iolani Palace was completed in 1882. This huge Renaissance Revival palace was built in part to impress European visitors with the wealth and sophistication of the Kingdom. A statue of the king stands across the street at an Aliiolani Hale