The Duke is famous for bringing the sport of surfing to the world. He's a revered icon in Hawaii, and you'll find his statue on Waikiki Beach where he learned to surf and swim. And it was his swimming skills that allowed him to spread the gospel of surfing.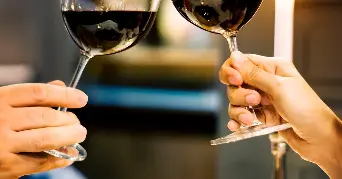 The Duke was born before the turn of the 20th century and he lived long enough to see Hawaii become a state in 1959. During his long and storied life, he was an Olympic swimmer for the U.S. National Team. He won gold and the U.S. sent him around the world on a swimming exhibition at the turn of the 20th century.
But The Duke had other plans. He packed his surfboard and used the swimming exhibition to show the eager crowds the sport of surfing. It spread like wildfire, and you can now find Duke statues at surfing beaches all over the world.
After his swimming career came to an end, he returned to Oahu where he became a military police officer and sheriff. His fame afforded him the opportunity to be in a few movies even as he kept his law enforcement job on his home island. The friendly cop could be seen patrolling his favorite beach where he learned the skills that brought him worldwide acclaim.