It's impossible to miss the 10,000-foot Haleakala volcano when landing on Maui. It seems like the land simply curls up to meet the sky, and the long, slow slopes of the mountain absolutely dominate the landscape. But did you know that the massive volcano, with its crowning Haleakala Crater National Park, is a still-active volcano?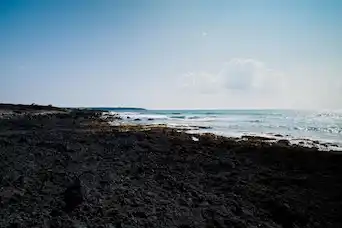 Don't let that bit of information deter you from a visit to Maui. The volcano hasn't erupted since 1790, and you can see the remnants of that eruption at La Perouse Bay on Maui's southern edge. Scientists believe that Haleakala's last eruption created the rocky points that you see lining this picturesque bay.
Getting down to this world-class snorkeling spot can be difficult. The road is one-lane for much of the way, so there'll be some negotiating if you encounter oncoming traffic, and the last bit of the road is unpaved with unforgiving lava rocks. If you dare try to drive down to this remote area, then make sure you've rented a hearty 4x4 vehicle.
Your drive down to the bay starts in the southern town of Kihei. Take the Piilani Highway south to Wailea before turning right onto Wailea Iki road. You'll then take a left onto Wailea Alanui Road which will turn into Makena Road. This is where the drive gets tricky, but you'll find the bay at the end of the road which is mile marker seven.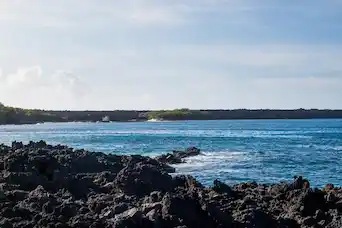 After you've braved the fields of a'a (volcanic rock), you'll find a small dirt parking lot in front of the bay. There is very little sand at La Perouse Bay, so don't expect to throw down a towel for a day at the beach. Instead, you'll find young black volcanic rock rimming the bay, and you'll notice the water is quite calm and cloudy.
The snorkeling inside the bay is not good due to the cloudy conditions, but, if you walk towards the northern end of the bay, you'll find a series of small coves that let you know you've entered Ahihi Kinau Natural Area Reserve. Here, you'll find an abundance of marine life, turtles and fringing reefs.
This is some of the best snorkeling in all of Hawaii, and some even consider the snorkeling here to be better than Molokini Crater. You'll have plenty of seclusion in this remote area. In fact, you might even have the whole nature preserve to yourself. Plus, the waters here are protected by fringing reefs and volcanic rocks, so the swimming and snorkeling is usually safe.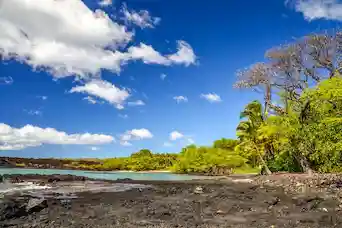 Beware that you are far from any help, and there are no lifeguards. You are responsible for your own safety when snorkeling the many small bays and coves inside the nature preserve north of La Perouse Bay. Always pop your head up to see if you've drifted when snorkeling, and make sure to check the surf report before getting into the water. It can be dangerous during large swells and storms.
You're going to want to bring three items with you when visiting La Perouse Bay -- sturdy water shoes, snorkel gear and a good camera. You'll need shoes, not sandals, to walk and swim comfortably in the rocky bay, and you'll want that snorkel gear to take advantage of the preserve. You'll also want to snap plenty of pictures as the stark black rocks make the crystal clear water look even more heavenly.