One of Central Maui's most popular beaches, it's located adjacent to the Kahului Airport. The beach is about two miles long with beautiful sand and views of West Maui Mountains. It is where kite boarding actually began and is a favorite beach for windsurfing. The beach is protected from the outer reef, so it's a haven for beginning and intermediate levels of sailors. There is also a large pond in the park where some of Hawaii's protected species live in a wildlife sanctuary.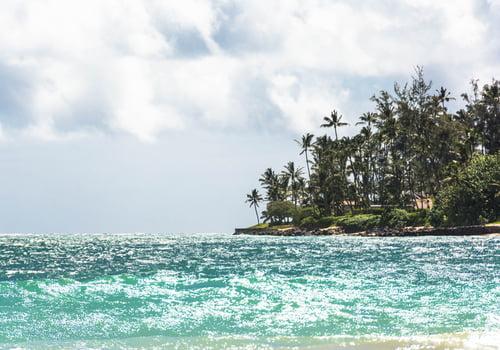 Most beginner kite boarders may find parts of this beach a little too challenging because of the coral in the shallow waters. You'll find the best location to windsurf or kite board is on the western end of the beach. Unlike most beaches, Kanaha Beach allows overnight camping, but a permit is required. Another really good thing about this beach is when the wind is ideal for windsurfers, it isn't for board surfers. Its reputation for windsurfing is world-wide. You'll enjoy just sitting and watching the kite boarders. It's also a great beach for beach volleyball, swimming, and scuba diving. The beachfront pavilion is the headquarters for the Lae'ula O Kai Canoe Club.

With this beach being one of the larger ones, it's a lovely place for a family picnic. There are quite a few picnic tables and barbeque grills throughout the park. Park in the Eastern section of the lot, located close to the airport barricade. Then walk to the Eastern side of the park where you'll also find showers, bathrooms, water taps, and a lifeguard.