Cockroach Cove isn't the friendliest of names, but this inviting beach is the perfect place for a swim and to meet new friends. Nobody really knows why this beautiful little coved beach is named after a bug, bu this magical site has been known by many other names throughout the years.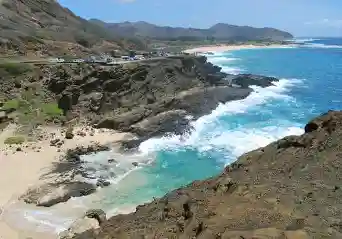 Some call it Eternity Beach after the romantic scene between Burt Lancaster and Deborah Kerr in the 1953 movie Here to Eternity. It's also known as Holona Beach, or the Peering Place, because of its location right next to the Halona Blowhole. But most know it as Cockroach Cove which is a name that belies its warm, friendly and inviting nature.
To find this beautiful stretch of sand, simply park at the Halona Blowhole parking lot. You'll find a rocky little trail that skews off to the cove and the beach. There are no lifeguards here, but, when the water is calm, the swimming is good. You can also climb the cove's rocks for a view of the blowhole, lounge around for a suntan or meet the many tourists that pop down here. And you're likely to meet a dog or two. Locals like to walk their pooches down to Cockroach Cove.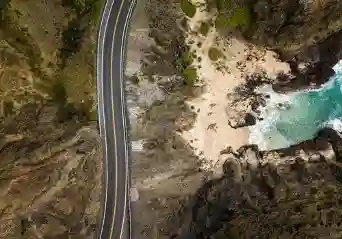 Many movies have been filmed at this beautiful little beach, including 50 First Dates and the Pirates of the Caribbean. But what's more exciting than the fact that movie stars have once stepped on the beach are the turtles. There are turtles everywhere in the coves along the shoreline, and you're likely to catch a glimpse of one or two.
Remember that it is against the law to touch turtles in Hawaii even if they are sleeping on the sand, and police officer enforce this law with glee when it concerns tourists. Plus, the oils in your skin can degrade the turtle's shell, so take that selfie from a distance to protect the turtles and their Ohana.