Venture into the humid Hawaiian wilderness with a local guide, and you'll be introduced to a myriad of colorful orchids. These delicate flowers grow in the moisture-rich air, and they cling perilously to the sides of mossy rocks and soft tree limbs.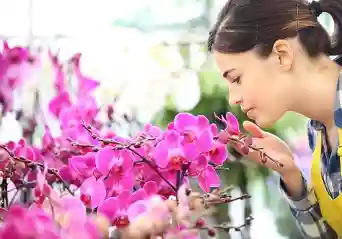 Locals even like to collect them. You might see your guide carefully pluck the flower to keep; carrying it home to be placed on a tree or in a garden. Of course, you shouldn't do this if you're just visiting Hawaii. There's no way to take the intricate flower home with you to the mainland.
Most visitors fly to the airport in Kona when coming to the Big Island, but you won't find any orchids growing on this hot, dry side of the island. You'll have to drive around the twin 13,000-foot peaks of Mauna Kea and Mauna Loa to get to the east side of the Big Island where rivers flow, waterfalls pour and rainfalls.
Hilo City anchors the wet east side of the island, and it's the orchid capital of Hawaii. Orchids grow wild in the rainforests and jungles of the Big Island's Hilo side to make for a stunning array of colors, patterns, and fragrances. But you don't have to venture into the wild to find these beautiful flowers. You can simply visit the Akatsuka Orchid Gardens.
Getting To The Gardens
You can find the Akatsuka Orchid Gardens on Highway 11 about 23 miles south of Hilo City on the eastern side of Hawaii. The gardens sit right between mile markers 22 and 23, and the attraction is well signposted. You can't miss it. The Akatsuka Orchid Gardens is open daily from 10:00 am to 4:30 pm, and you can choose between the $30 self-guided tour or the $45 guided tour and tasting.
The Self-guided Tour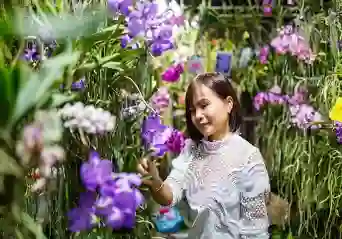 If you've ever dreamed of getting lost inside of a fragrant maze of flowers, then you should head to the Akatsuka Orchid Gardens as soon as you touch down on the Big Island. The facility contains an 8,000 square foot showroom with more than 500 varieties of orchids on display.
You can't literally get lost in the maze, but you can get lost in the maze's beauty. It's easy to spend an entire afternoon studying the intricate details of each delicate flower as you wander the enclosed display room.
You'll also be able to learn about these wonderful little flowers. The Akatsuka Orchid Gardens provides educational panels, videos, and displays to teach you about each stage of the flower's life, and you'll be amazed at Mother Nature's diversity when it comes to the orchid. You'll also get helpful tips on growing and cultivating your own orchids at home.
The Guided Tour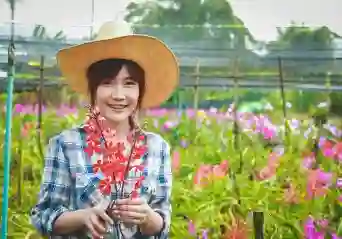 Orchid lovers can indulge a 45-minute guided tour twice daily at 11:00 am and 2:00 pm. A knowledgeable guide will teach you how to plant and care for your own orchid, and you'll be given your own baby flower to keep during your visit to the Big Island. Afterward, you'll be provided lunch along with poha berry ice cream for dessert.
No matter which tour you choose to take, you can always end your visit with a stop in the orchid-inspired gift shop. The shop offers a variety of unique and beautiful souvenirs which make it easy to reminisce about your visit to Hawaii.